Peter Morin - 2
TEAM:
CTIC F1 Shenzhen China
COUNTRY OF RESIDENCE:
Le Vaudreuil, France
DATE OF BIRTH:
06/02/1980
PLACE OF BIRTH:
Mont Saint Aignan (Normandie), France
MECHANICS - CREW:
1 - Mickael Gaget
2 - Frederic Garcia
3 - Cederic Lagnier

Caroline Henoux
PROFILE
PETER MORIN makes his F1H2O debut this season.
A seven-time winner of the World Endurance Championship in Class 3, he is also a multiple French Champion in S3000, winning the title six times and claiming the runners-up spot five times.
He won the Rouen 24hr for the first time in 2006, winning again from 2013 to 2016 with his new teammate, Philippe Chiappe.
WORLD CHAMPIONHIPS: / WIN: / 2ND: / 3RD:
BEST RACE FINISH: / BEST QUALIFYING POSITION: / BEST CHAMPIONSHIP FINISH: GRAND PRIX ENTERED: / RACE STARTS:
DEBUT: 2017
CAREER INFOS
2016 Winner Rouen 24hr
2016 Endurance World Champion Class 3
2015 Winner Rouen 24hr
2015 Endurance World Champion Class 3
2014 Winner Rouen 24hr
2014 Endurance World Champion Class 3
2014 2nd F2 World Championship 
2013 Winner Rouen 24hr
2013 Endurance World Champion Class 3
2013 French Champion S3000
2012 2nd Rouen 24hr 
2012 Endurance World Champion Class 3
2011 2nd Rouen 24hr
2011 Endurance World Champion Class 3
2011 French Champion S3000
2010 French Champion S3000
2009 2nd French Championship 
2008 French Champion S3000
2007 2nd French Championship 
2006 Winner Rouen 24hr
2006 2nd French Championship 
2005 French Champion S3000
2004 French Champion S3000
2001 2nd French Championship 
1999 2nd French Championship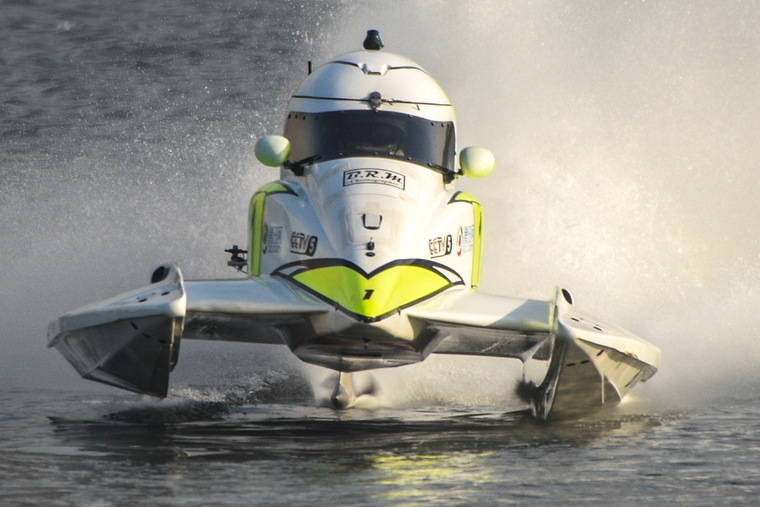 March 31, 2017
PETER MORIN CONFIRMED AS PHILIPPE CHIAPPE'S NEW TEAMMATE
Friday, 31 March: As three-time world champion Philippe Chiappe prepares to set out on the defence of his title, the France-based CTIC F1 Shenzhen China Team has confirmed an all-French line up, with ...
F1H2O