October 2, 2016
LIUZHOU CIRCUIT – THE CHALLENGE FACING THE DRIVERS
F1H2O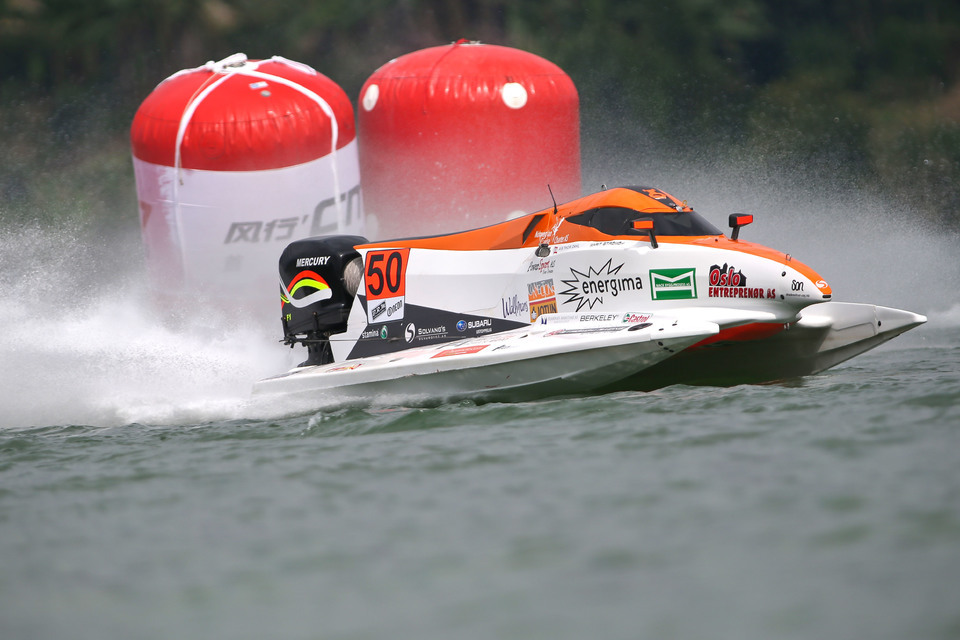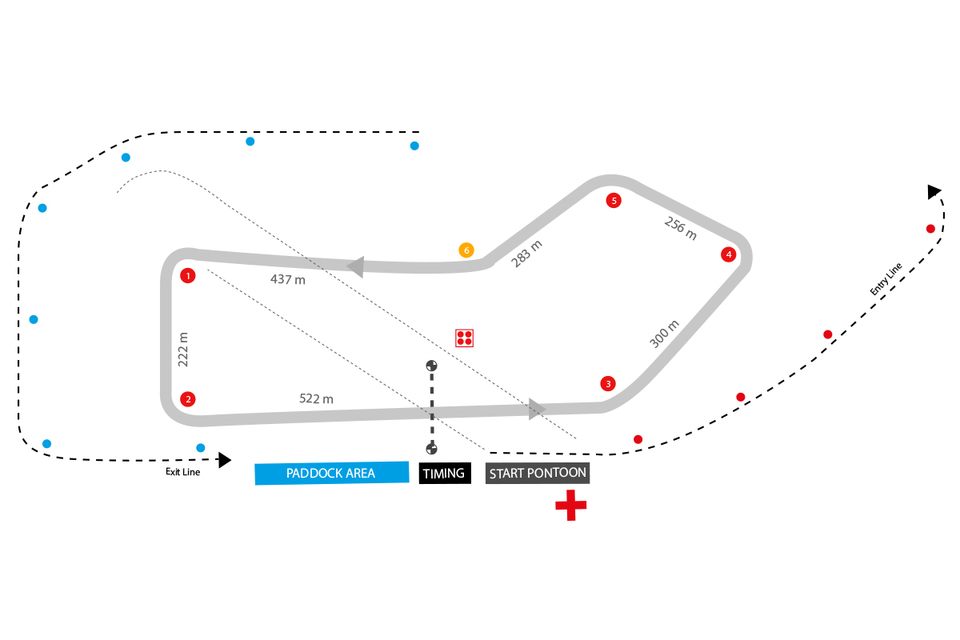 Four-time world champion and F1H2O television pundit Jonathan Jones assesses the River Liu circuit and the challenge the drivers will face at the UIM F1H2O Grand Prix of Liuzhou.
"The circuit is 2020 mteres, six pins, five left one right hander. It has some good overtaking opportunities. Biggest chance is coming down the straight across the start-finish line into turn 1. If you can get it right there and really keep the boat balanced and without letting it settle you should be able to pick up some good speed and overtake on the outside.
"The rest of the circuit, turns 2 to 6, to get passed will be difficult, maybe try to get on the inside of another boat. Another opportunity is maybe between turn 3 and the right hander. You need to get through there with the boat running very very loose and barely letting it settle and you can pick up some good speed.
"In general a nice circuit but in my opinion it really needs to be longer, it's bit too much point and squirt.
"Into and out of turn 1 you can take the bend out of it, turns 2 and 3, not much you can do there. The right hander is a little bit difficult and I think it is going to get quite rough. But again, let the boat settle but not too much because the more the boat settles the more drag you have and scrub off speed
"I think this course will suit the shorter boats, you need good acceleration and not so much top speed. Why, because you have a lot of turns and just one straight and you've got take that into account regarding the set-up. With six turns you will run a smaller propeller. Yes you have a long straight but you have a limiter at 9700, you can hear it. They come off turn 6, nail it across the start-finish and three quarters of the way down the straight they hit the limiter which means the boat can't go any quicker.
"The set up must be a compromise, sacrifice top speed because you are limited where you can use it and because of the number of turns. It is better to be quick into and out of all the turns. You won't need too much top speed, maybe 120 – 122 on the straight, so small propellers good acceleration.