July 26, 2016
TANTALISING THREE-WAY TITLE FIGHT SET TO CONTINUE IN PORTIMAO
F1H2O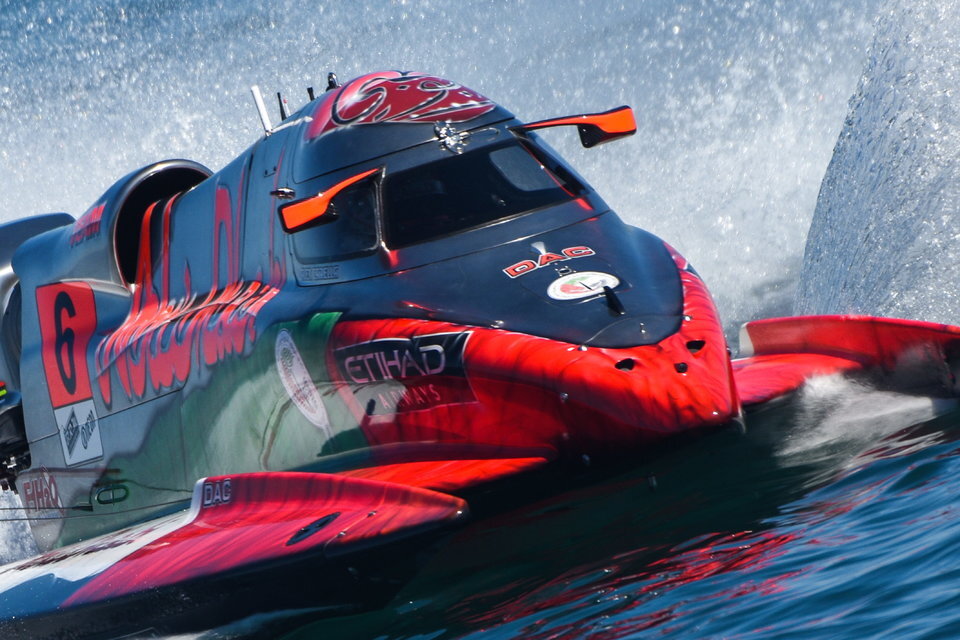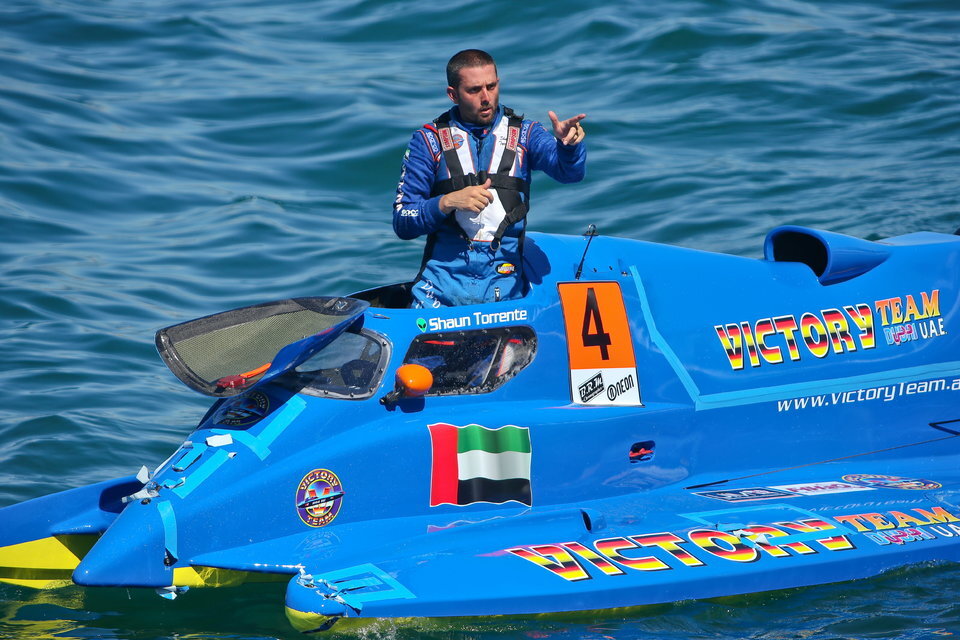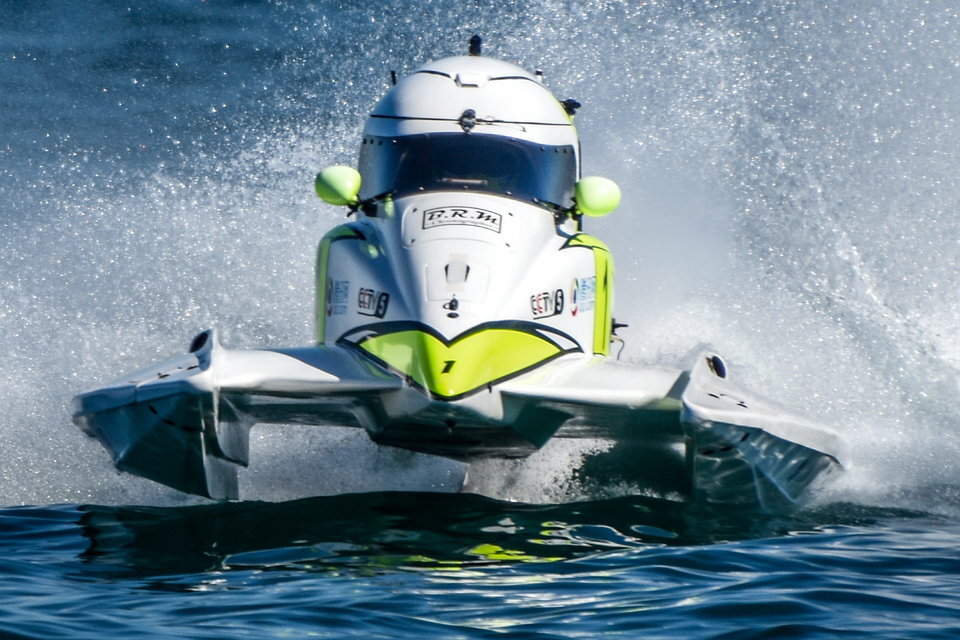 Tuesday, 26 July, PORTIMAO (Portugal): The tantalising three-way fight that is unfolding in the 2016 title race between Alex Carella, Shaun Torrente and defending champion Philippe Chiappe is set to continue at the Grand Prix of Portugal [29-31 July] when the UIM F1H2O World Championship returns to Portimao for the first time in four years for round 3.
Team Abu Dhabi's Italian ace Carella moved to the top of the standings for the first time since China 2014 after seizing on a mistake by Shaun Torrente to take victory in the Grand Prix of France in Evian last time out, with BABA Racing's Filip Roms grabbing his best ever result in second ahead of Victory Team's Torrente.
Carella's 12th career win puts him in top spot on 35 points, 11 clear of Torrente with Chiappe a further four points adrift, but the lead trio head back to Portimao each looking for a first win on the Arade River circuit, Carella's best a second in 2011, Chiappe with an eighth and Torrente failing to go the distance in his only outing.
And whilst Abu Dhabi and Victory head into round 3 on an upward spiral, Carella with the momentum and looking to extend his lead and Torrente clearly comfortable with his new Moore boat, Team CTIC F1 China will have to regroup quickly after their bitter disappointment in France with both Chiappe and Xiong Ziwei retiring with engine issues. But wind the clock back 12 months when, after retiring from the GP of France, Chiappe bounced right back and went on to win the next race, in Portugal, in the championship's only visit to Porto, Carella finishing in third, Torrente fifth.
The return to Portimao will also reignite memories of Marit Stromoy's historic pole position in qualifying in 2011 and then her dramatic and spectacular coming together with Shaun Torrente after a restart that ended her hopes of a maiden GP win, the victory going to America's Jay Price.
Stromoy will relish her return to the Algarve and heads there on the back of a solid sixth place in Evian with EMIC teammate Mike Szymura looking to turn the wick up a little after a measured drive to tenth in his debut outing in his Dragon boat to earn his first world championship point.
Of the current crop of drivers in the championship, only Emirates Racing's Ahmed Al Hameli and Abu Dhabi's Thani Al Qamzi can boast Grand Prix success in Portimao when as [Abu Dhabi] teammates they grabbed a win apiece in 2009.
Another who has enjoyed considerable success there over the years is Italy's Francesco Cantando, the Blaze Performance driver flirting with the top step of the podium many times, finishing second on five occasions and third once, with Sami Selio, Jonas Andersson and Duarte Benavente each grabbing a solitary podium slot.
Benavente has had a solid start to 2016 pointing in both races and sits in seventh place, with teammate Christophe Larigot enjoying his highest finish in fifth in Evian behind his French countryman Cederic Deguisne, and both F1 Atlantic drivers will be looking to deliver more of the same at the team's home Grand Prix.
For Al Qamzi, Selio and Erik Stark, Portimao is the point of no return and where they must kick-start their season and try to revive any dwindling title aspirations they may still hold, the trio currently firmly rooted too the foot of the table with no points after six collective retirements.
Another looking to restore reliability issues is Team Sweden's Jonas Andersson who clearly has pace at times but was unable to match his fourth in Dubai, retiring in France.
The first opportunity for the 20 drivers from 12 countries to acquaint themselves with the 1.937km Arade River circuit will be free practice on Friday afternoon at 14.00hrs [local]. Official practice on Saturday morning at 10.00hrs is followed by BRM Official Qualifying at 13.00hrs. A second official practice session on Sunday morning at 10.30hrs is followed by the Grand Prix of Portugal at 13.30hrs.
BRM Official Qualifying and the Grand Prix of Portugal is broadcast live on the official championship web site; f1h2o.com
Saturday 30 July - BRM Qualifying: 12.00hrs (GMT) / 13.00hrs (LOCAL)
Sunday 31 July - Grand Prix of Portugal: 12.30hrs (GMT) / 13.30hrs (LOCAL)