April 23, 2017
TORRENTE TAKES POLE IN DRAMATIC QUALIFYING SESSION
F1H2O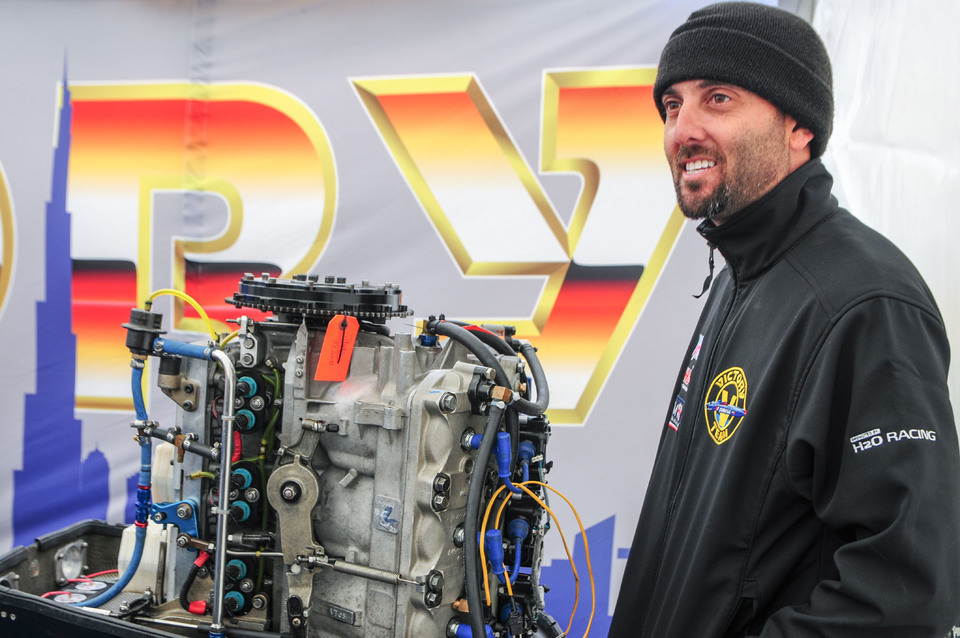 Sunday, 23 April, PORTIMAO (Portugal): Shaun Torrente made the perfect start to the season and will start the UIM F1H2O Grand Prix of Portugal from pole position after going quickest with a 42.80 second lap in a dramatic qualifying session on the Arade River in Portimao.
Torrente's teammate Ahmed Al Hameli then followed up and made it a Victory Team one-two before he spectacularly crashed out after posting a time 43.13s, his time matched by Team Sweden's Erik Stark. "It's almost a great start for us," said Victory team manager Scott Gillman. "But the crash has taken the shine off it a little. Ahmed is very disappointed with himself and a little angry. He is a bit shaken and there is not much time before the start, so he may well sit this one out. We'll take a decision closer to the time."
This morning's revised 90 minute format saw Torrente take control early on, setting his best time in the first 30 minutes then coming into the pits to fine tune his engine after starting with a very conservative set-up. "We have got a lot more in the tank and it was very hard not to go for a quicker lap at the end," said Torrente. "The lap that gave me the pole was with a load of boats around me and the engine tuned down. So yes we have a lot more to come with this Ron Andersson power unit."
Al Hameli was pushing his teammate all the way but made a mistake coming down the finishing straight letting the boat run out wide and was caught out by the wind, clipping a pontoon that launched the boat end-over-end.
Stark's third place on his first start with Team Sweden since 2012 upstaged his 'new' teammate Jonas Andersson who went eighth quickest. "It was quite tricky out there because the wind was picking up as the session went on and you always want to push more at the end," said Stark. "The set-up is good and the boat is very good in these conditions. The last time I was in it I set the pole in Sharjah."
Defending world champion and winner in Portimao last year, Philippe Chiappe, will have his work cut out after qualifying in fourth with a 43.26 s lap, Alex Carella a tenth slower in fifth ahead of Portugal's Duarte Benavente.
It was a frustrating morning for Italy's Francesco Cantando who was in the mix in the top six before he crashed out, his time of 43.52s putting him seventh quickest. "I was really happy with the set-up and I was pushing quite hard because I felt for the first time in a while we had a very competitive engine," he said. "It was maybe a little mistake but you never know what happens in the turns and down by the bridge it was quite rough. I went in quite fast but settled the boat down then dropped into a big hole and over she went. It was a good time but unfortunately I also got wet! The damage is not too much so I hope we will make the start."