April 23, 2017
WINDS OF CHANGE BRING PERFECT CONDITIONS
F1H2O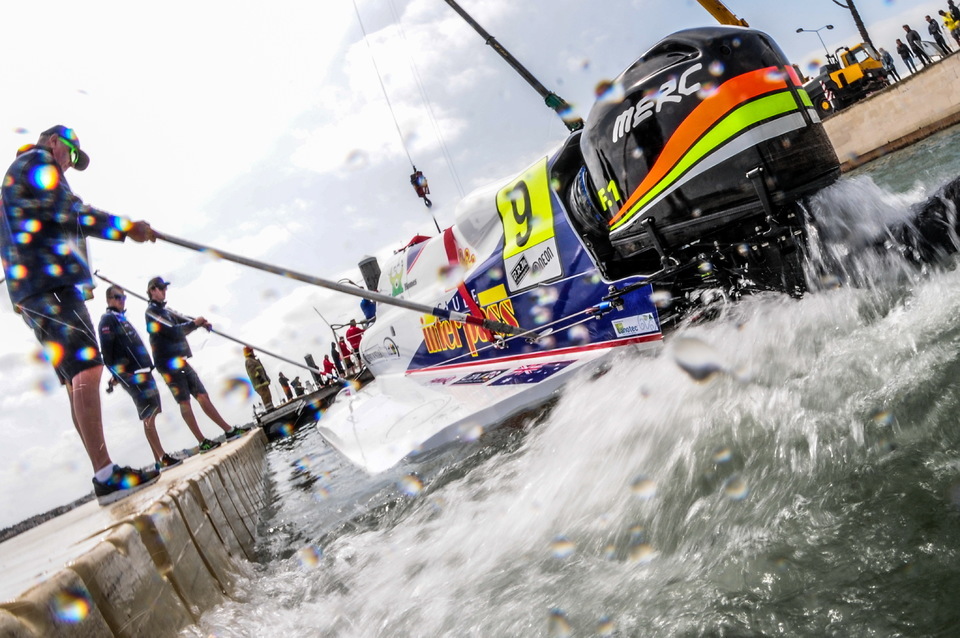 Sunday, 23 April, PORTIMAO (Portugal): After two days of strong winds and rough water teams head into this morning's 90 minute BRM Qualifying session with perfect conditions. The winds have abated, the temperatures are up and the Arade River is as flat as a pancake!
For the 19 drivers the next 90 minutes is somewhat of a step into the unknown as they look to find the right set-ups after two days of weather watching. "This is going to be a very intense and crucial time for all the teams," said multiple world champion and F1H2O TV pundit, Jonathan Jones. "There's a lot of pressure on all the drivers because there are so many variables, new boats, engines and propellers and until now they have had no time to test.
"Some teams will have tested pre-season but you can test all you want. It's not until you get to the venue, get out on the circuit and feel the conditions before you can really begin to understand the performance levels you are at and where you need to improve.
"I think teams will use all 90 minutes to the full to vary set-ups, try different propellers, adjust engines and it will probably be towards the end of the session we will begin to understand who the challengers will be."
The UIM F1H2O Grand Prix of Portugal starts at 13.00hrs (local)