November 16, 2012
BRITAIN'S MALCOLM GOODMAN READY FOR A NEW CHALLENGE
F1H2O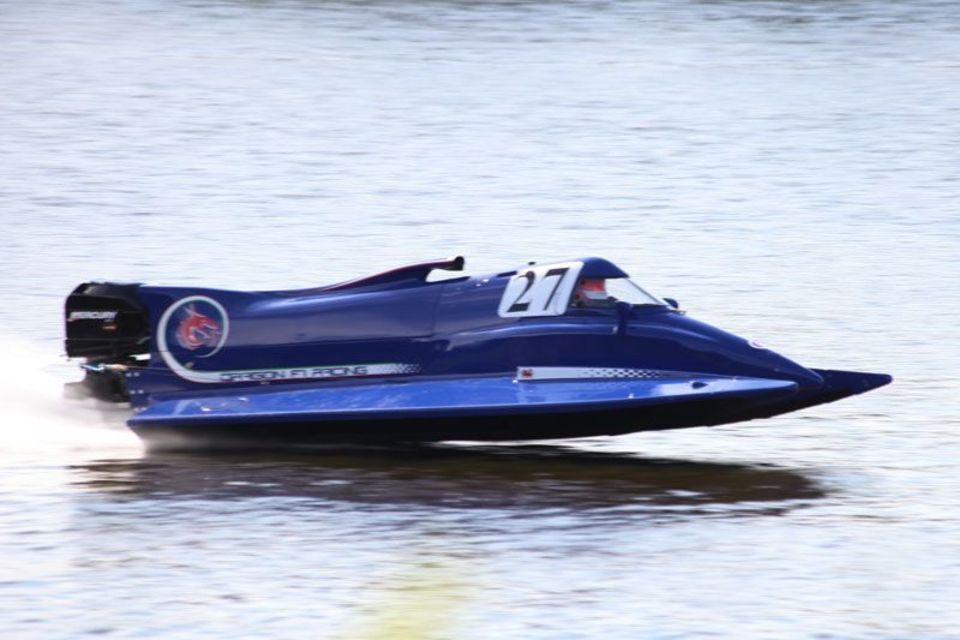 ABU DHABI - Thursday, 15 November: Britain's Malcolm Goodman has confirmed his participation in the remaining two races of the F1H2O World Championship in Abu Dhabi and Sharjah.
Goodman has been competing in the UIM World F2 championship this year and won the British RYA National F2 title. "The last few weeks have been difficult as my sponsor Jason Brewer of JPL Racing and Jon Jones of Dragon F1 Powerboats have been deep in negotiations," said Goodman. "I have managed to test the boat but the whole project was veiled in secrecy. It's a relief to be finally able to talk about my return to F1".
The man behind Dragon Powerboats is its founder Jonathan Jones a former four times winner of the World Championship and is no stranger to winning or knowing what it takes to succeed in a tough environment such as the F1H2O World Championship. He has been assisted in the development of the latest F1 boat by David Burgess whose boats have won 47 World Championships in all classes.
The new F1 Dragon Powerboat will encompass 40 years of Jonathan's experience and knowledge of powerboat racing and the recent test session proved the new design boat was certainly not lacking in speed.
JPL Team owner Jason Brewer commented, "This is a new boat that is untested competing against those who have been racing all season so we are understandably cautious in our expectations of the results. However we are sure of one thing, Malcolm is determined to achieve the best possible result from the final two Grand Prix of the season"
Malcolm is not a total newcomer to F1 as he proved admirably when he stepped into the cockpit of Andy Elliott's boat for three Grand Prix in 2009.