September 4, 2016
EXPECTATIONS BUILDING FOR UIM F1H2O GRAND PRIX CLASSIC IN HARBIN
F1H2O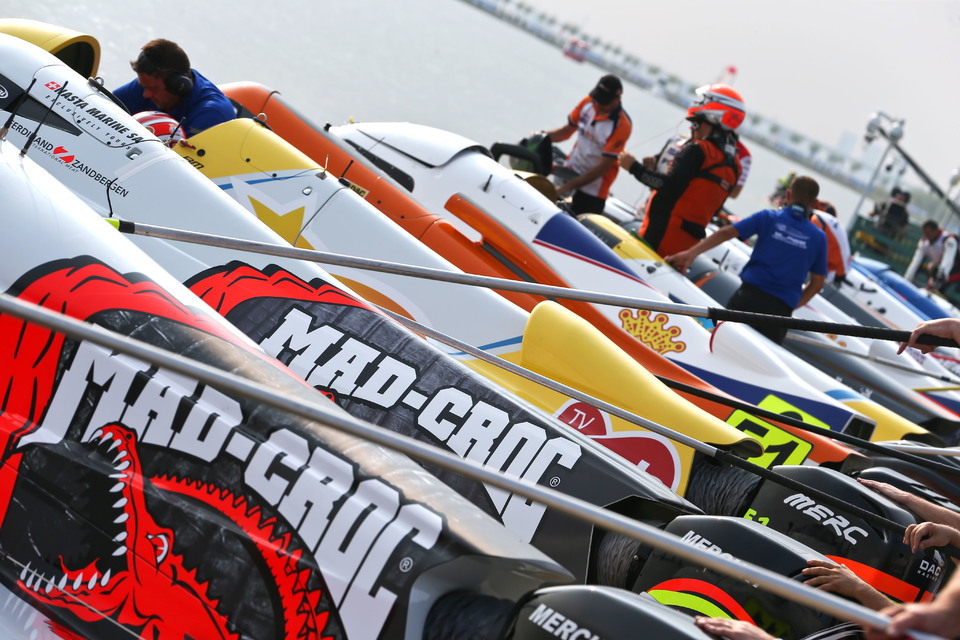 Sunday, 4 September, HARBIN (China): With less than two hours to the start to the UIM F1H2O Grand Prix of Harbin, the anticipation that it might just be a classic is building.
After this morning's practice title challenger Shaun Torrente's already difficult task is now even tougher after changing an engine and will drop from eighth to 16th place on the pontoon, two places ahead of him is rival Philippe Chiappe.
At the other end of the scale, BABA Racing duo and racing rivals Sami Selio and Filip Roms start one and two, with the fastest man in morning practice Jonas Andersson third. Outside him is championship leader Alex Carella, Erik Stark and the man who posted the best time in yesterday's BRM qualifying, but had the time discounted for running off the course, Ahmed Al Hameli.
Watching the drama unfold from the sidelines will be Victory's Nadir Bin Hendi who's dramatic exit from BRM qualifying yesterday after a massive high impact crash ended his hopes of lining up today. After a thorough check up in hospital he was given the all clear, the boat on the other hand needs a bit of work!! "I am fine a little sore but after a crash like that is what you expect," he said. "It is all part of racing all part of learning. If you don't crash or flip a couple of times you will never learn how not to do it. I will be back at the next race in China in Liuzhou, but am not sure what boat I will be in."