December 7, 2017
PHILIPPE CHIAPPE SNATCHES POLE POSITION ON HIS FINAL LAP IN THRILLING BRM QUALIFYING
F1H2O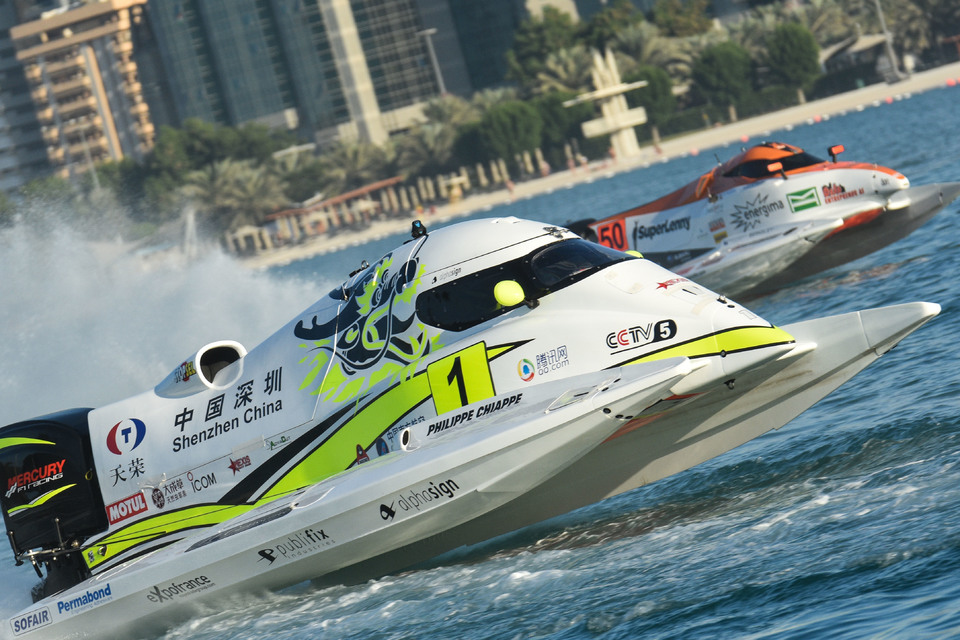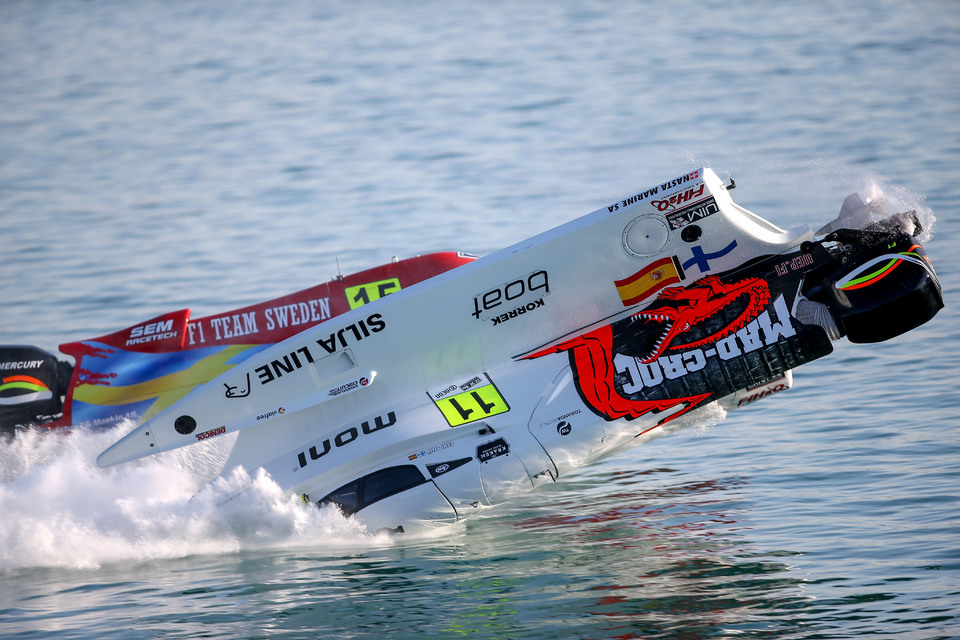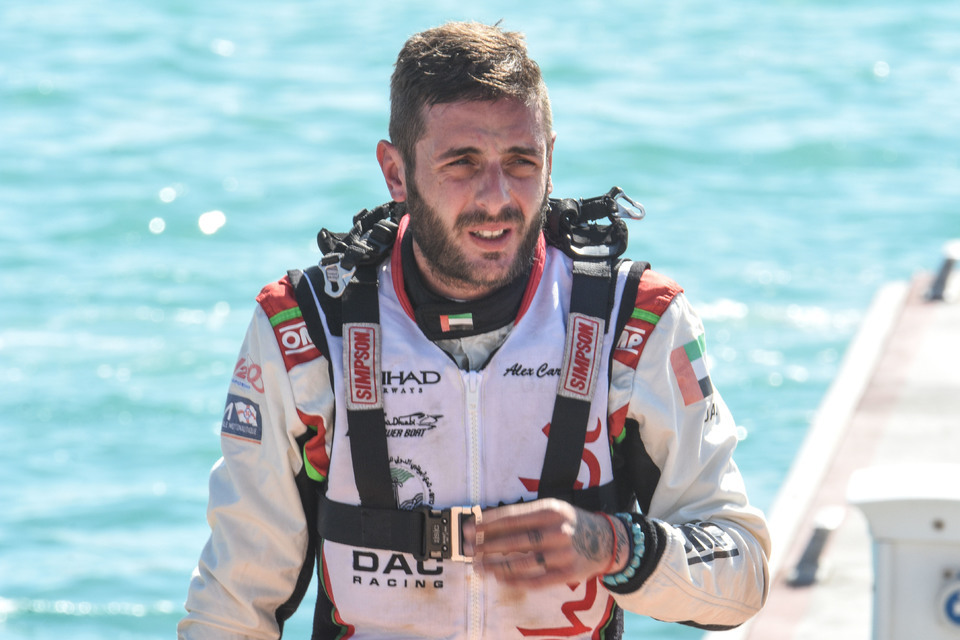 Thursday, 7 December, ABU DHABI (UAE): Defending world champion Philippe Chiappe produced a scintillating final lap in the top six shoot out in today's BRM Qualifying and will start tomorrow's UIM F1H2O Grand Prix of Abu Dhabi in pole position.
Norway's Marit Stromoy looked to be on course for her second career pole position with a time of 42.28s after first outgunning Shaun Torrente and then watching Ahmed Al Hameli, Alex Carella and Erik Stark all fail to better her time.
Last to go was Chiappe who came up short on his first run with a 43.50s lap but then pulled out an almost perfect final run around the 1.973km circuit to snatch the pole with a time 42.83s. "I felt some pressure, not for the championship but for my team which has worked so hard and I really wanted to produce something special," said the CTIC F1 Shenzhen China driver. "At first I push too hard and made a mistake. But the second lap. I think it was a dream lap. I know what I have to do tomorrow. I am ahead of Alex and I must stay there. Today the job is done but we see what happens tomorrow."
Today's thrilling BRM Qualifying was brought to an abrupt halt at the start of Q2 when Sami Selio and Erik Stark collided as the session went to green flag, Selio coming off worst blowing his boat over and crashing out of Q2 for the third time in as many races. Luckily for title challenger Stark, his boat was undamaged and he was able to continue.
There were few surprises in the opening 20 minute session, the one surprise exit Thani Al Qemzi who was forced to run in the spare boat after crashing out in this morning's practice.
In Q2 title rivals Chiappe, Stark and Carella were the only ones to get under 44 seconds and were split by just 0.09 of a second, with Al Hameli showing no ill effects after his crash in practice, comfortably into the top six shoot out in fourth ahead of Stromoy and Torrente.
Despite being edged out by Chiappe, Marit Stromoy is confident that if she makes a strong start anything can happen in the race. "It was just so close this afternoon. Of course to miss out on pole is frustrating, but P2 will do," she said. "I made a little mistake on my first run but got it right on the second. We had one prop in the box for Q3, if we got there, so we took a chance and it nearly paid off. Tomorrow it will be vital to get away from the dock fast and if we do that let's see."
Tomorrow Alex Carella will line up in P3 knowing that victory will wrap up the championship, and admitted that he felt the pressure heading into today's shootout. "I think in terms of the championship starting in P3 is OK. We were a bit nervous in Q2 with the choice of propeller and maybe after that I didn't push to the limit and I didn't really make a clean lap," he said. "Tomorrow it is important not to make mistakes. I have a good lead in the points and can drop some. If I get the chance to go for the win I will but I will not be taking any risks.
BRM Qualifying – Q3/top six shootout:
1. P Chiappe (fra) – 42.83s
3. A Carella (ita/uae*) – 43.02s
4. S Torrente (usa/uae*) – 43.28s
5. E Stark (swe) – 43.47s
6. A Al Hameli (uae) – 43.53s
(*international racing super licence)
For full classifications/results: http://f1h2o.com/results/2017/grand-prix-of-abu-dhabi/f1h2o