March 27, 2017
SCOTT GILLMAN CONFIRMS NEW LOOK AND EXCITING NEW LINE UP
F1H2O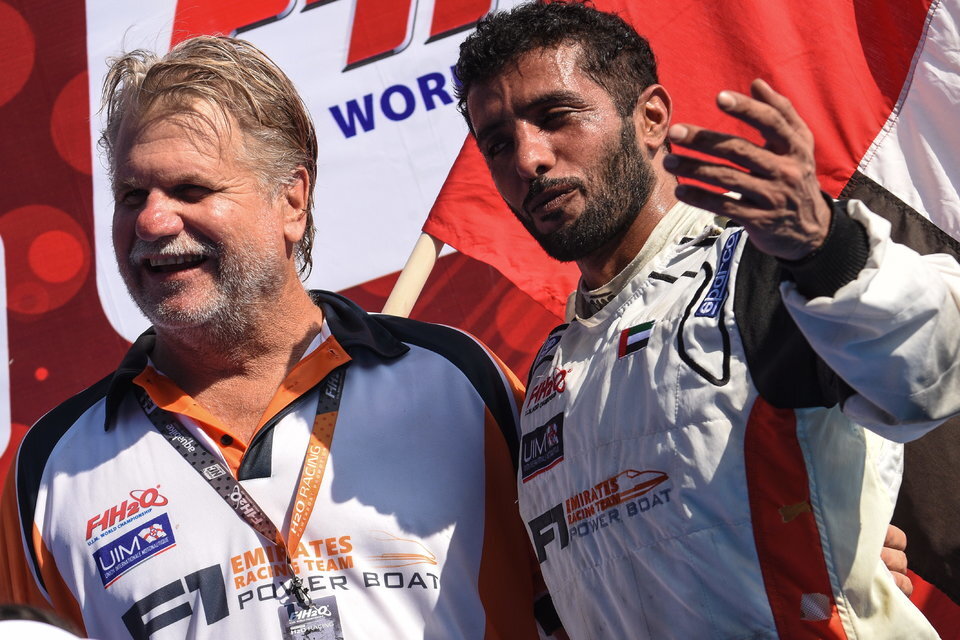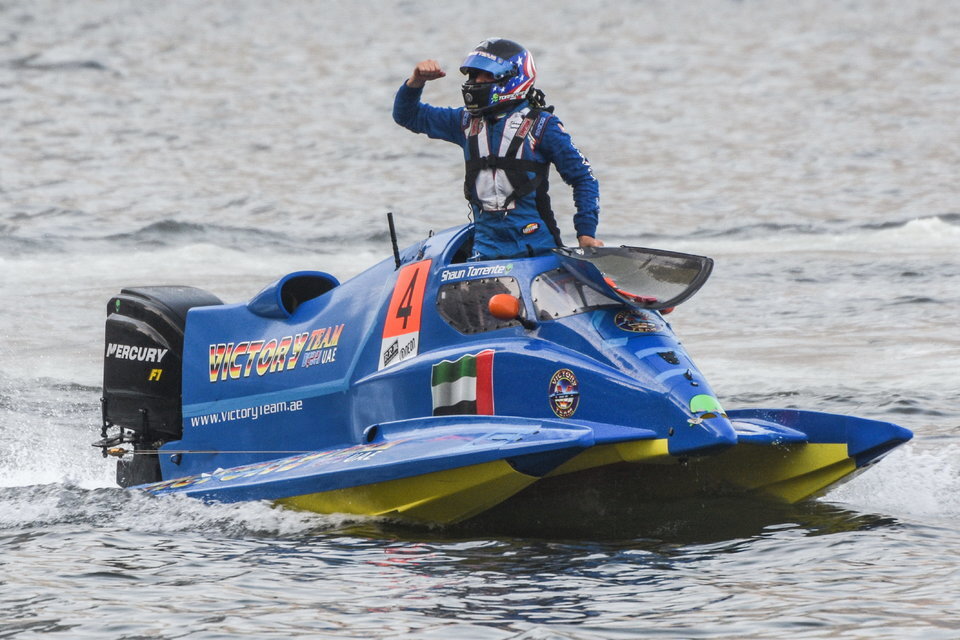 Monday, 27 March: Probably the biggest news to unravel pre-season is now official with Scott Gillman confirming an exciting new driver line up in his rebranded Victory Team, with Ahmed Al Hameli teaming up with Shaun Torrente.
The pairing of Al Hameli and Torrente unleashes a formidable and experienced strike force and both are potential title challengers, with Al Hameli running a BABA and Torrente bringing his Moore Formula boat with him. It will be intriguing to see how the two fare as teammates!
Al Hameli's return to form and to the top step of the podium in qualifying and his race win Liuzhou was one of the highlights of 2016, but the UAE resident, who has won seven Grand Prix, taken a further eleven podium finishes and started form pole ten times, will be hoping his 2017 season is not as blighted with as many issues as he endured last season as he looks to improve on a career-best ever fourth overall in the championship standings. He starts in Portimao looking for his third win in the Algarve.
Teammate Torrente was one of only two drivers to score points in every Grand Prix in 2016 and the only driver to carry the title fight to Chiappe to the last race and winning in Sharjah. He was by far the most consistent performer last season with a win, three thirds and three fourth-placed finishes to end the year as championship runner-up for a second time, also finishing third overall twice.
Torrente is a tenacious and fierce competitor and will be expecting to be challenging for race honours from the outset and looking to add to his CV of 13 podiums, including four wins and three pole positions from 34 GP starts.
A further rebranding realignment sees EMIC Racing morph into Emirates Racing, the driver line up of Marit Stromoy and Mike Szymura remaining in situ.
Victory Team
3 Ahmed Al Hameli (uae) - BABA
4 Shaun Torrente (usa) - Moore
Emirates Racing
50 Marit Stromoy (nor) - BABA
51 Mike Szymura (ger) - Dragon