April 22, 2017
STRONG WINDS CONTINUE TO DISRUPT SCHEDULE
F1H2O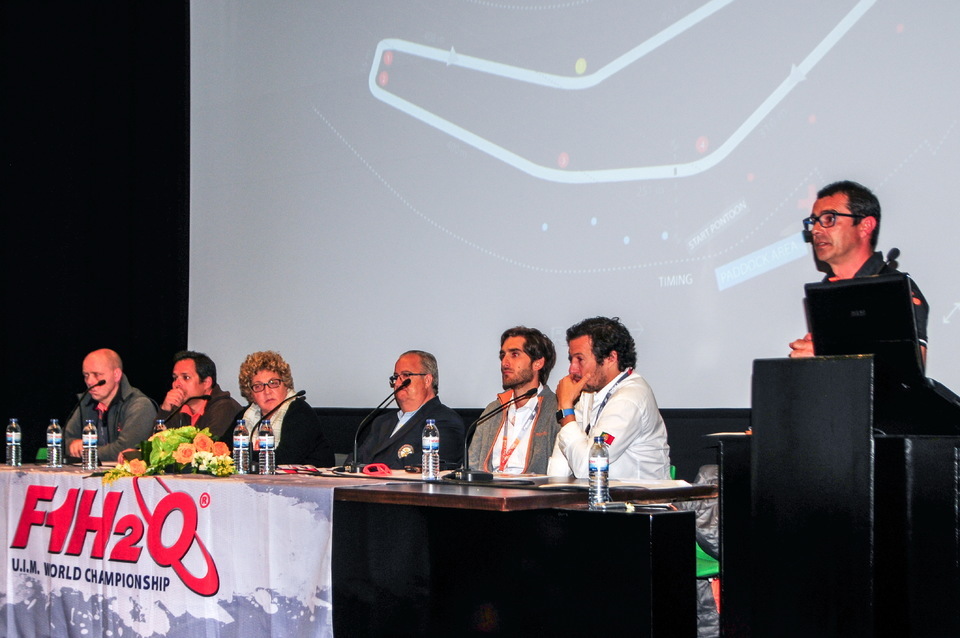 Saturday, 22 April, PORTIMAO (Portugal): Strong winds sweeping across the Arade River continue to hold the upper hand and disrupt the schedule at this weekend's Grand Prix of Portugal in Portimao, the opening round of the 2017 UIM F1H2O World Championship.
At this morning's drivers briefing UIM Commissioner and race director Luis Ribeiro advised the teams and drivers that the weather forecast looked to be improving and that every effort would be made to get them out on the water, that safety remains the priority, and the timings for today's activities, practice and qualifying is likely to be disrupted.
The knock on effect of the winds that have been gusting up to 70km/h for the last two days means that H2O Racing officials and members of the local organising team are now making up for time lost to put the essential logistics, operating infrastructure and safety measures in place.