July 7, 2016
TORRENTE EAGER TO GET TO THE START LINE IN EVIAN
F1H2O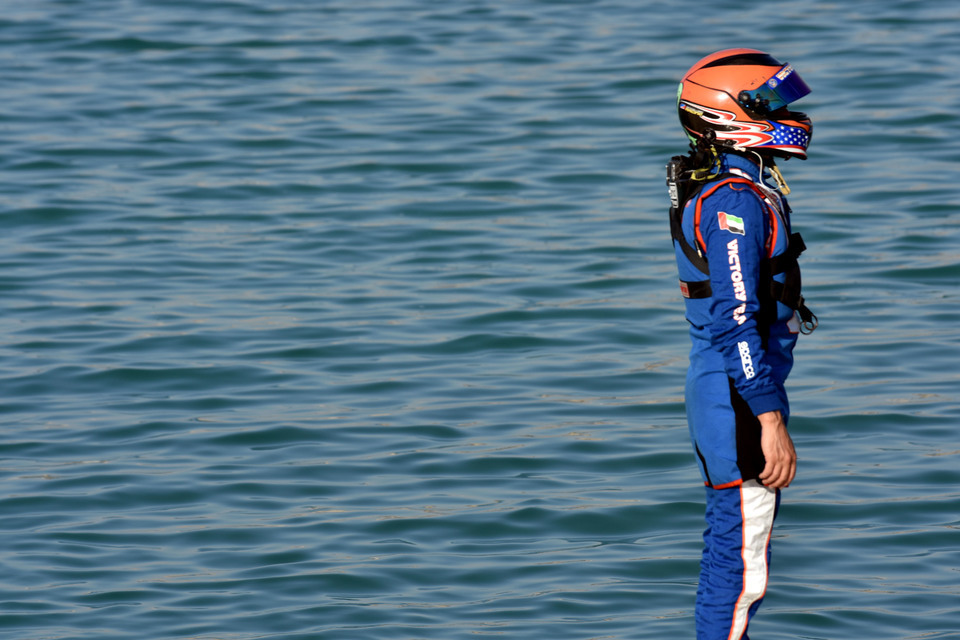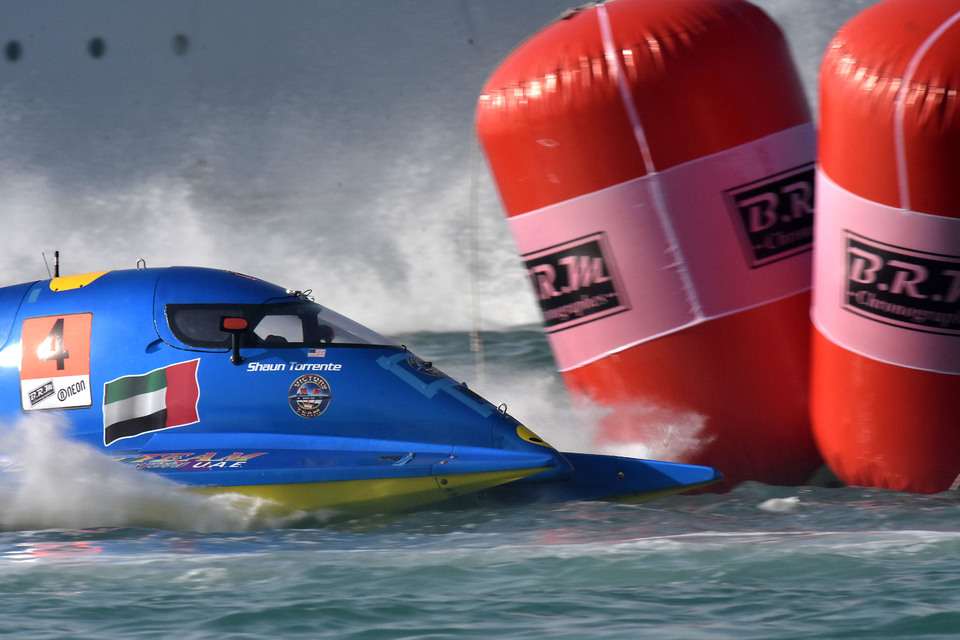 Thursday, 7 July: Shaun Torrente will line up in Evian in a week's time for the Grand Prix of France in a somewhat different and better state of mind that he was in this time last year after what he describes as a roller coaster year.
Wind the clock back 12 months or so and the man who won the opener in 2015 in Qatar suddenly found himself without a drive when the 'racing rug' was pulled from under him as his then Qatar Team disbanded.
A shrewdly brokered deal with the mighty Victory Team to revive his racing career was put together as the mighty Dubai outfit committed full time to the F1H2O Championship, and remarkably in an old boat with no testing Torrente took fourth in France. Two further points' finishes followed and a new Victory built boat was rolled out in Abu Dhabi, but failed to go the distance. In Sharjah a week later he claimed the team's first podium in third.
Wind forward to 2016 and the driver from Florida steps into a second generation Victory offering and is competitive from the off in Dubai, qualifying just seven-tenths off the pole time and taking a second consecutive podium third.
Whilst the team and Torrente remain rather tight-lipped about their activities since March, the 37-year-old from Miami is clearly in a good place with his mind set on a serious title challenge. "We have been flat out and the team is pushing very hard. Preparations have not stopped since Dubai," he said. "We are working on boat and engine development and we are and have been testing in an undisclosed location.
"A year ago heading into this race Victory in the F1H2O championship did not exist and in a very short time we are campaigning our own boats and are fully committed to winning the world title. I cannot tell you how blessed I feel to be part of this team, we are a strong group with strong leadership, and it has allowed me to extend my racing into offshore. However F1H2O is where my heart is and it is still my number one priority to become world champion."
Heading to Evian this time last year Torrente led the standings from Philippe Chiappe and Erik stark, this year it is Chiappe who leads from Alex Carella with Torrente in third.
But this time around Torrente clearly has a boat that he feels is something special and in a weeks' time we will see if all the 'secret' testing and development pays off.