July 16, 2016
TORRENTE TEASES FIELD DURING ROUGH CONDITIONS ON LAC LEMAN!
F1H2O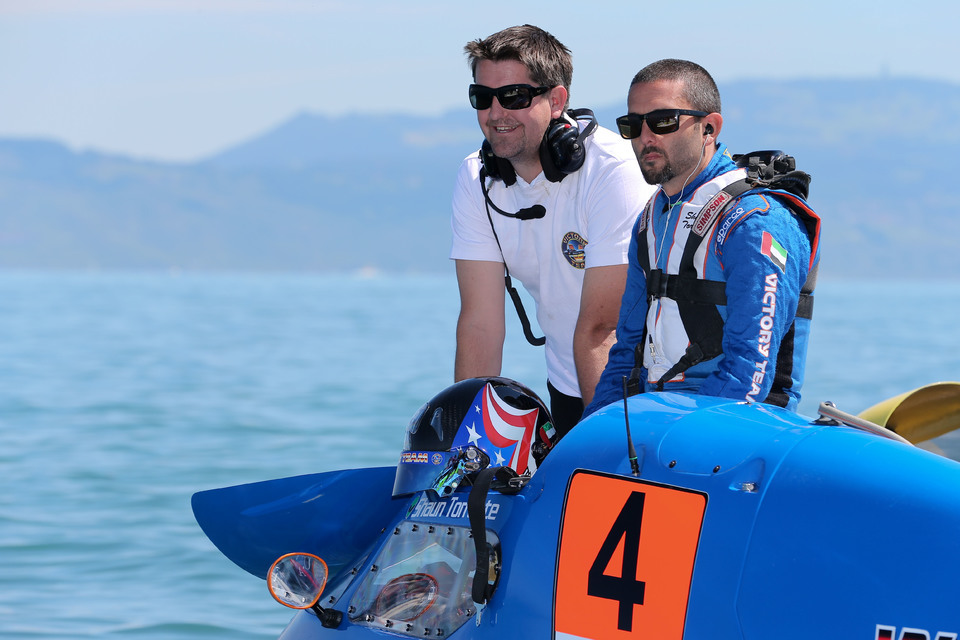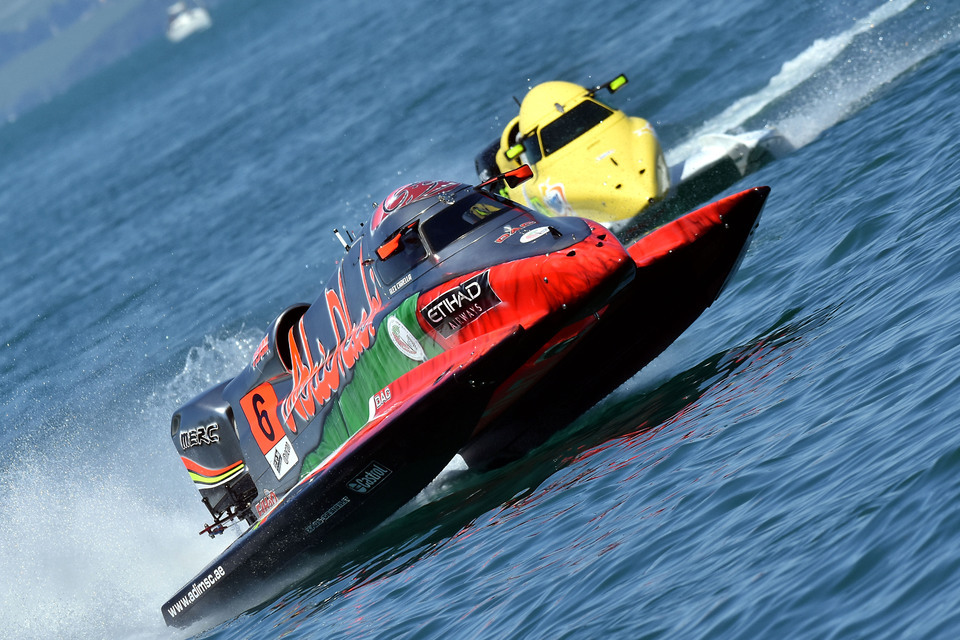 Saturday, 16 July, EVIAN (France): On a day when rough waves ended any chances of holding official BRM Qualifying for the 20th Grand Prix of France on Lac Leman, the 20 drivers from 11 various nations on the UIM F1H2O World Championship tour went out at noontime to try to understand the challenges of the circuit.
When the first free practice session was over, it was the American driver Shaun Torrente of the Victory Team proving to be the most determined to prove a point by setting a best lap of 1:06.44 around the 2.08 kilometer six-pin circuit in his brand new Moore raceboat.
The Florida driver said, "Wow that was fun. It was really rough and the rollers and the holes on the course made it almost impossible to do too much, but in the end, it was great to run my new David Moore boat in these conditions just to learn a little more about our new racing package."
Torrente's ex-teammate and three-time World Champion Alex Carella of Team Abu Dhabi started to feel more comfortable in his DAC hull a few laps later setting a 1:08.21 second lap to get within 1.77 seconds at the end of the session.
Third quick was current teammate Nadir Bin Hendi as he laughed when someone suggested that his offshore experience helped him to a 1:08.33 second lap. Bin Hendi said it wasn't a factor, but he still did a quality job in the rough conditions.
Returning driver Ahmed Al Hameli of the Emirates Team was fourth fastest with a 1:09.05 while his young Swedish teammate Erik Stark was four seconds slower with a 1:13.19 second lap.
BRM Qualifying for pole position will now take place on Sunday morning from 10:15 to 11:15 after an early 8:30 am second practice session with the Grand Prix of France taking place at 15:00.