Rashed Al Qemzi - 2
COUNTRY OF RESIDENCE:
Abu Dhabi, UAE
DATE OF BIRTH:
07/03/1992
PLACE OF BIRTH:
Abu Dhabi, UAE
BEST OVERALL CHAMPIONSHIP FINISH:
19
BEST QUALIFYING POSITION:
8
PROFILE
RASHED AL QEMZI made his F1H2O racing return at the Grand Prix of Zhengzhou, China, in 2023 as a stand-in for his cousin Thani and finished eighth. He had previously competed for Team Abu Dhabi between 2016 and 2018 on select races.
The Emirati is a three-time UIM F2 World Champion (2017, 2019 and 2021), who won the F1H2O F4-S Championship in 2016 after finishing third in 2013 and sixth in 2015.
He also finished second in the UIM F2 series in 2016. In addition, he won the UIM Endurance Championship in 2019 and 2021 and finished third in 2016. Rashed also tackled the UIM H2O Nations Cup on three occasions: he was World Champion in 2013 and finished sixth and third in 2015 and 2016.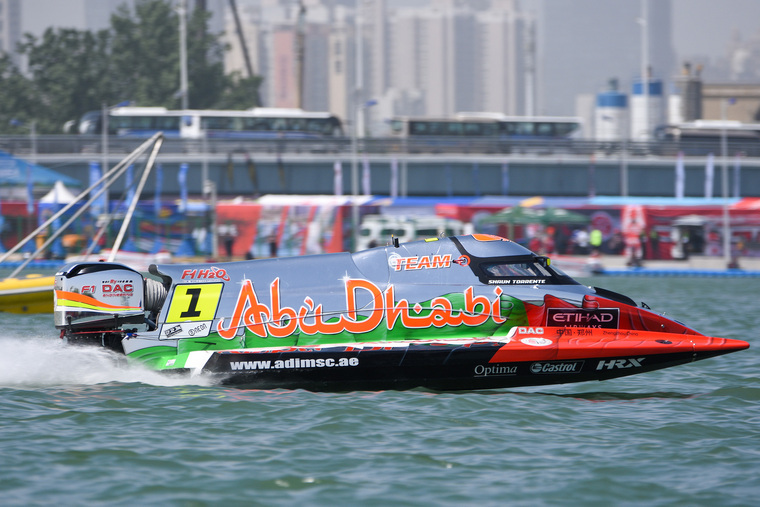 April 29, 2023
SHAUN TORRENTE LAYS DOWN A MARKER BY WINNING THE FREE PRACTICE SESSION
Saturday, April 29: Defending three-time World Champion Shaun Torrente gave his rivals a firm indication that he means business this weekend when he topped the times in Saturday morning's free ...
F1H2O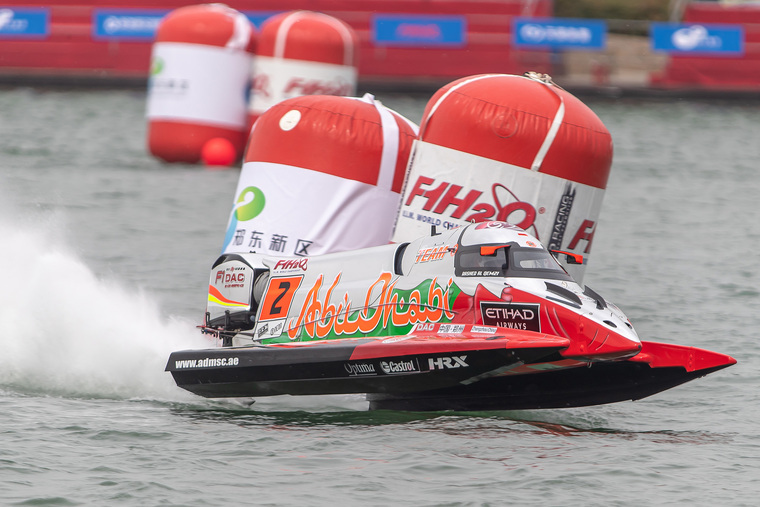 April 28, 2023
TEAM ABU DHABI'S ROOKIE RASHED AL QEMZI FASTEST IN EXTRA FREE PRACTICE
Friday, April 28:Team Abu Dhabi's talented rookie Rashed Al Qemzi rocked the establishment by setting the fastest lap of 45.74sec in Friday afternoon's two-hour extra free practice ...
F1H2O