September 12, 2021
ABU DHABI DUO RULES ON THE PO RIVER - THANI AL QAMZI WINS GRAND PRIX OF EUROPE – SHAUN TORRENTE SECOND
F1H2O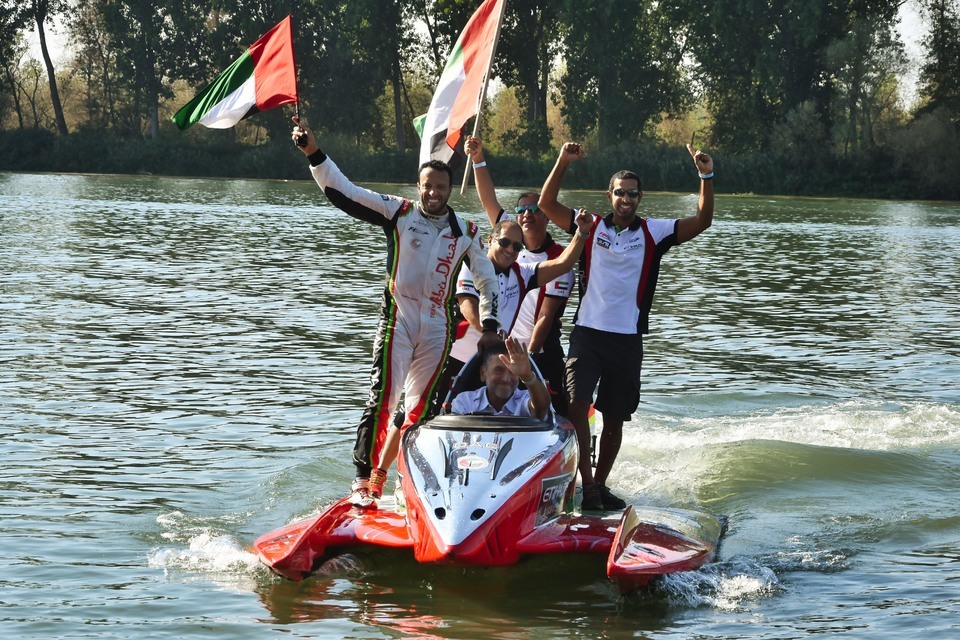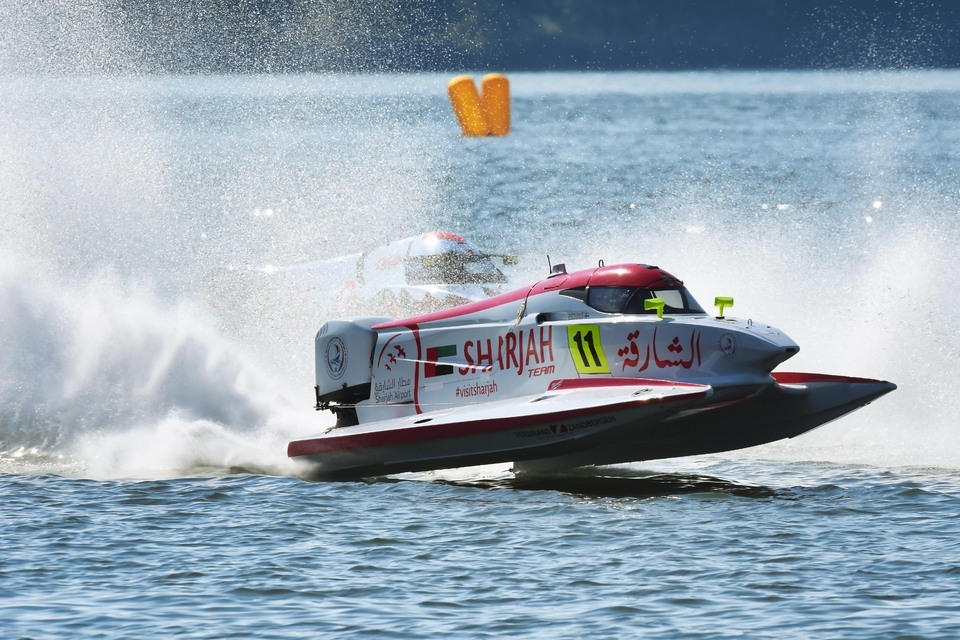 Sunday, 12 September, San Nazzaro (Italy): Thani Al Qemzi rounded off a perfect weekend in San Nazzaro with a lights to flag victory at the UIM F1H2O Grand Prix of Europe, leading home his teammate Shaun Torrente to complete a Team Abu Dhabi one-two, with Sharjah Team's Sami Selio finishing in third.
Al Qemzi started from second and had to survive two yellow flags incidents and restarts. The first coming on lap 21 when Gillman Racing's Erik Stark crashed out, compounding a bad weekend for the team with Alek Weckstrom failing to finish even the first lap because of engine problem.
The second yellow flag was raised on lap 36 when Sweden's Jonas Andersson stopped in the middle of the circuit and the boat held under caution for some laps till the green flag.
Pole Position Alberto Comparato who run the race till lap 15 retired for technical problem, as well as Filip Roms at 7 lap, Marit Stromoy retiring on lap 13 with three-time World Champion Philippe Chiappe at lap 34 and Francesco Cantando at 38.
Al Qemzi took control of the race from the moment Comparato retired despite the early pressure from teammate Shaun Torrente, Sami Selio running strongly in third.
After all the withdrawals the fight behind the lead trio was between France's Peter Morin and Poland's Bartek Marszalek in the new team Stromoy Racing who, despite engine problem during the Pole Position, was able to finish the race in fifth position.
Maverick Racing driver Cedric Deguisne finish in seventh with his team new entry Alexander Bourgeot overpassing him in sixth and Blaze Performance duo Simone Bianca Shuft and Francesco Cantando in eight and ninth.
Kale Vippo failed to start after the Lap Parade because of a piece of wood floating on the river while F1 Atlantic's Duarte Benavente withdrawn from the race before the start.
Despite all problems in the water a huge crowd of enthusiastic pubblic and F1H2O fans followed the race from the shore of Po River.
For full classifications/results:
http://www.f1h2o.com/results/2021/grand-prix-of-europe/f1h2o