November 27, 2018
ABU DHABI WTHIN IN TOUCHING DISTANCE OF DRIVERS AND TEAMS WORLD TITLES
F1H2O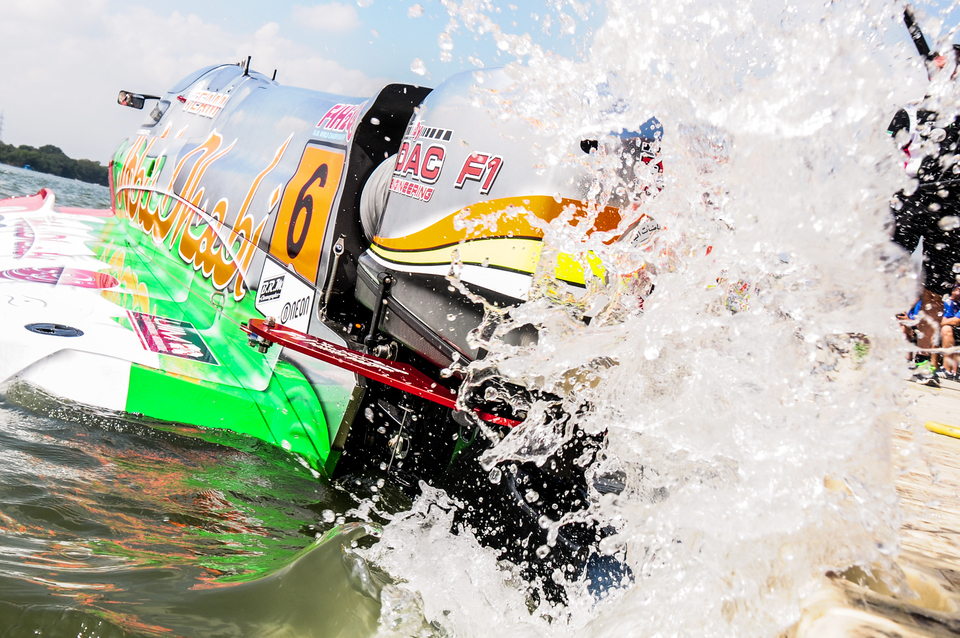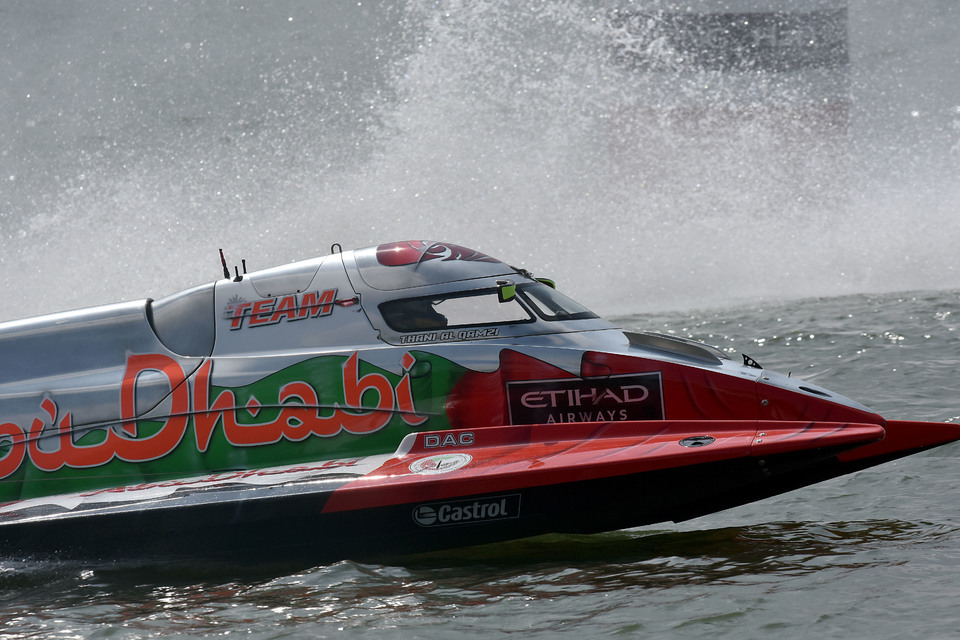 Tuesday, 27 November: Team Abu Dhabi stands on the cusp of clinching successive drivers and teams world championships and securing one or both could well happen on home waters at the UIM F1H2O Grand Prix of Abu Dhabi on 6-8 December, the penultimate round of the season.
2018 has been an unprecedented season for Abu Dhabi and its current driver line up which has won all five Grand Prix, picking up 11 of the 15 available podium slots and locking out the podium at successive Grand Prix in France and China and currently locked in a three-way fight for the title.
Shaun Torrente leads the championship standings for the first time since the season opener in Portugal on 72 points and a win in Abu Dhabi will hand him the title if teammate Erik Stark, who is 7 points adrift in second, finishes fifth or lower.
To take the title fight to the wire at the final round in Sharjah Stark has to finish ahead of Torrente or at least keep the points gap to under 20.
After breaking down and retiring last time and to keep his title hope alive, teammate Thani Al Qemzi has to either win or at least finish ahead of both teammates and cut his 18 and 11 point deficit to the top two.
In the inter-team head-to-head this season Torrente holds court with three pole and race wins to Stark's two, with Al Qemzi on the podium either side of the winner three times, but neither of the trio has won in Abu Dhabi and if the title race should go to the wire in Sharjah with all three still in it, Al Qemzi might fancy his chances having won there three times to Torrente's one with Stark still to get off the mark!
But Al Qemzi's no pointer last time out is a reminder to the team that nothing is a given and one mistake or technical issue could open the door for the only two other drivers still mathematically in it, CTIC F1 Shenzhen China duo Peter Morin and Philippe Chiappe, 33 and 38 points adrift of top spot.
In the teams championship Abu Dhabi are well and truly in command and sit in top spot on 126 points, 53 clear of CTIC F1 Shenzhen China and are poised to lift a third teams championship in four years.
UIM F1H2O Drivers World Championship (top six..)
1. 6 Shaun Torrente (usa) 72pts
2. 35 Erik Stark (swe) 65pts
3. 5 Thani Al Qemzi (uae) 54pts
4. 8 Peter Morin (fra) 39pts
5. 7 Philippe Chiappe (fra) 34pts
6. 50 Marit Stromoy (nor) 26pts
For championship standings: