December 19, 2019
ADVANTAGE ANDERSSON AFTER BRILLIANT POLE IN SHARJAH
F1H2O
*Defending champion Torrente to start from fifth in title showdown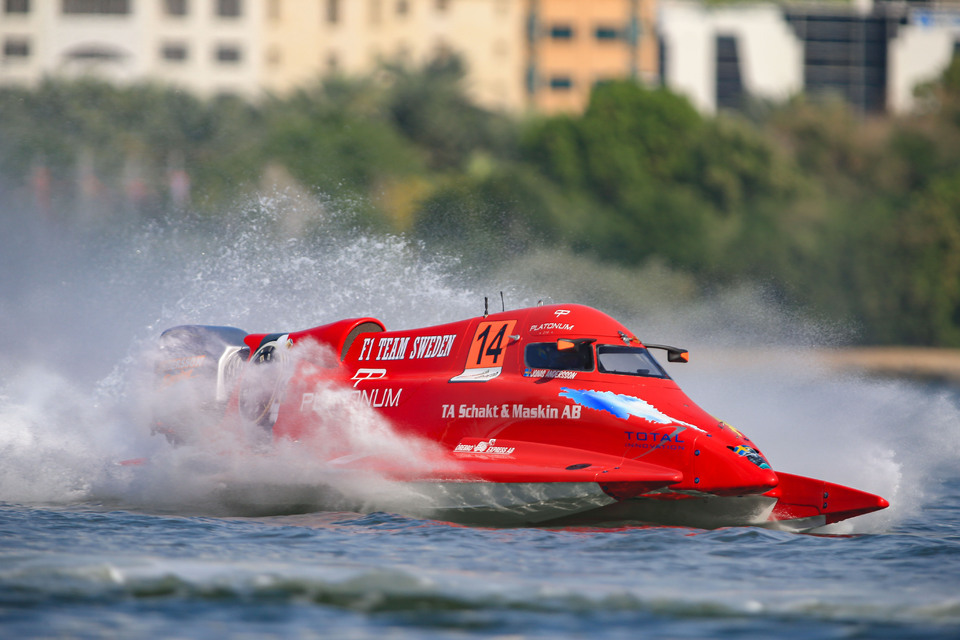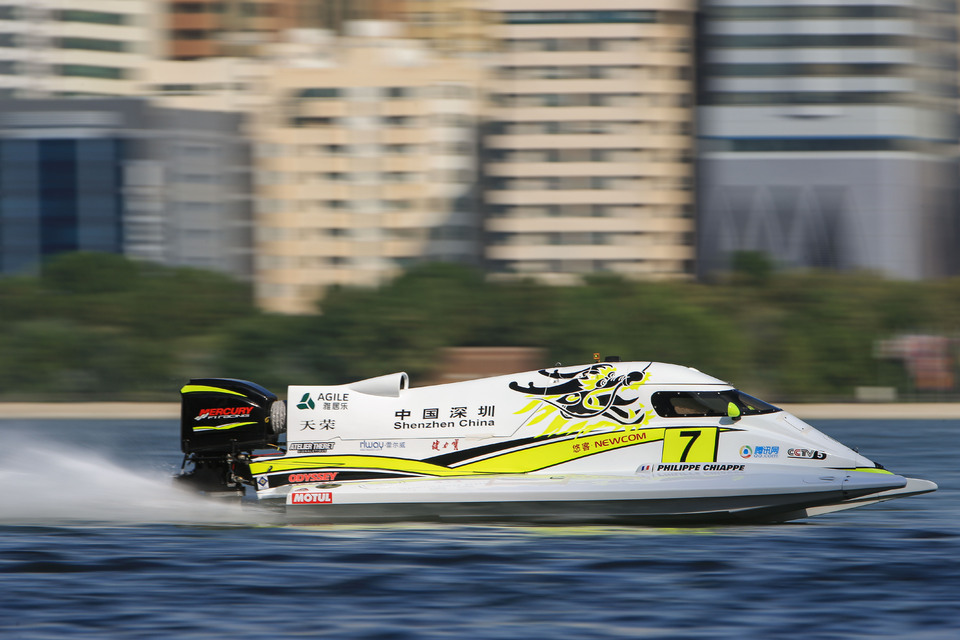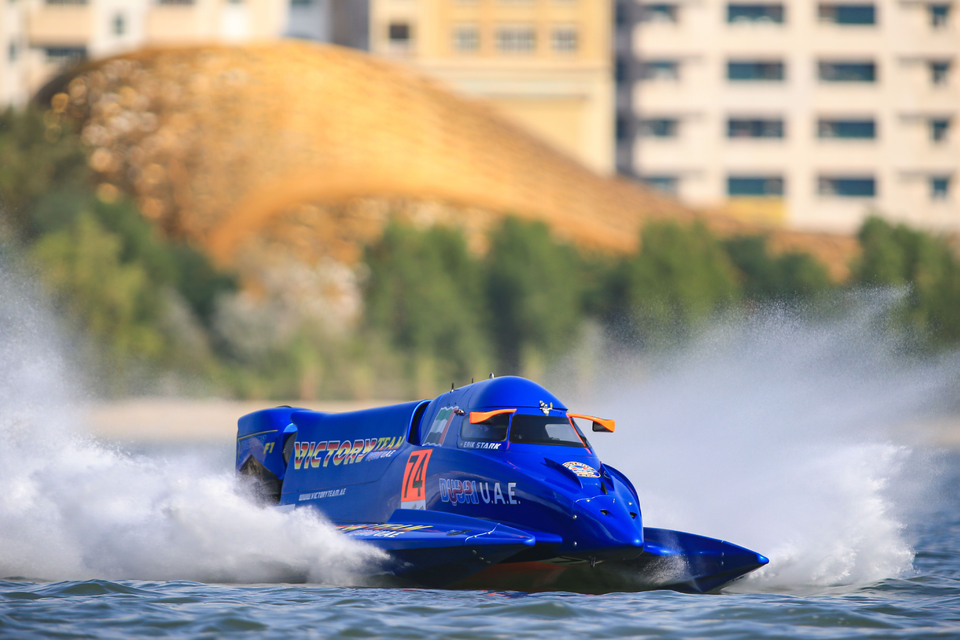 Thursday, 19 December, SHARJAH (UAE): Team Sweden's Jonas Andersson seized the advantage for Saturday's world title showdown at the UIM F1H2O Grand Prix of Sharjah with a brilliant lap in today's Rebellion Official Qualifying taking his fifth career pole position and starts four places ahead of his rival, defending champion and points' leader Shaun Torrente.
Andersson eased through Q1 and then set the third quickest time in Q2 and would go for his two flying laps in the six boat shootout knowing his rivals time, with Torrente just squeezing through in sixth, first out and setting the benchmark time of 46.25s which was immediately bettered by his Abu Dhabi Teammate Thani Al Qemzi with 45.47.
Team Sharjah's Sami Selio failed to better both times with Andersson following him out and setting his best time of 45.26s on his first run and then had to sit it out and watch anxiously to see if Erik Stark or Philippe Chiappe could grab the pole, Stark falling short by 0.19s, Chiappe missing by 0.05s. "It was a fantastic qualifying,"Andersson said "In the morning everything felt wrong. I didn't drive well and the boat didn't have the balance I wanted. We made some adjustments and in qualifying the feeling was back and the boat was how I wanted it. So half the job is done but I will need help!!"
After surviving a scare and just getting through Q2, Torrente admitted to a couple of errors. "Sixth in Q2 was my fault. I should have been higher up," he said. "Going out first in the shootout is never perfect but the first lap was okay and I felt I was way up on my second but went for a home run and messed up. The race is different. A lot can happen in 40 odd laps. I need to make a good start and take it from there."
The second qualifying session proved difficult for a clutch of drivers, pole-sitter and race winner in China Alex Carella struggling in 12th, Peter Morin missing the cut for only the second time this season, Marit Stromoy for the first time and by just 0.05s.
The UIM F1H2O Grand Prix of Sharjah starts at 1600hrs [local] on Saturday, title challenger Jonas Andersson starts in pole position, defending champion Shaun Torrente starts from P5 with a five point advantage!!
For full classifications:
https://www.f1h2o.com/results/2019/grand-prix-of-sharjah/f1h2o