January 14, 2012
ATLANTIC TEAM ADDS YOUSEF AL RUBAYAN TO IT'S 2012 LINE-UP!
F1H2O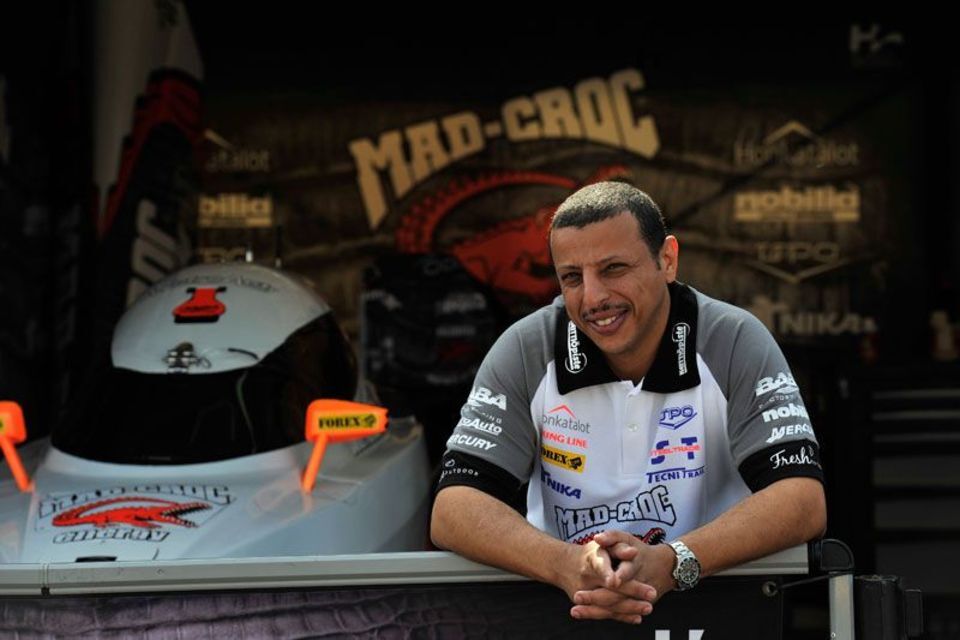 ABU DHABI - Sunday, January 15, 2012 - For the first time in the history of the UIM F1 H2O World Championship series a driver from Kuwait will drive full time on the tour as the Atlantic Team has announced that Yousef Al Rubayan will be joining their organization for the upcoming 2012 campaign.
The veteran F2 driver arrives after running the final two races of the 2011 season filling in for the injured two-time World Champion Sami Selio of Finland on the Mad Croc F1 Team.
Yousef, put together a promising pair of performances, with a ninth place result at the Grand Prix of Abu Dhabi followed with an 11th at the final race of the year in Sharjah after qualifying a well earned 10th position.
"I'm really excited about joining Duarte Benavente," said Yousef. "He's a veteran who knows the ins and outs of the sport on a F1 level and I feel I can learn a lot from him as I start my first full season. I'm very excited about also being recognized as the very first driver in the history of this sport from Kuwait and will do my level best to represent my country in a professional and successful manner in my inaugural campaign."
The Atlantic Team's lead driver Benavente, will be campaigning in his 17th season in the UIM F1 H2O series. The veteran from Lisbon, Portugal has started 105 career races reaching the podium four times, along with 15 top five finishes. This past season, Duarte, had five top 10's in the six events he completed. He came home tied for 10th place in the drivers championship.
Yousef, who was a one time Jet Ski Champion in both Kuwait and the UAE was also the F2 Speed Champion in 2007. He has also fine tuned his skills in F2 having raced in the Middle East's Presidents Cup for a number of years.
The 34 year-old driver from Holi, Kuwait will be officially in line for the prestigious "Rookie-of-the-Year" honors when the opening round takes off on the ninth and tenth of March at the Grand Prix of Qatar in Doha along the corniche just outside the Gulf.