June 25, 2018
CHAMPIONSHIP LEADER PHILIPPE CHIAPPE LOOKING TO END EVIAN JINX
F1H2O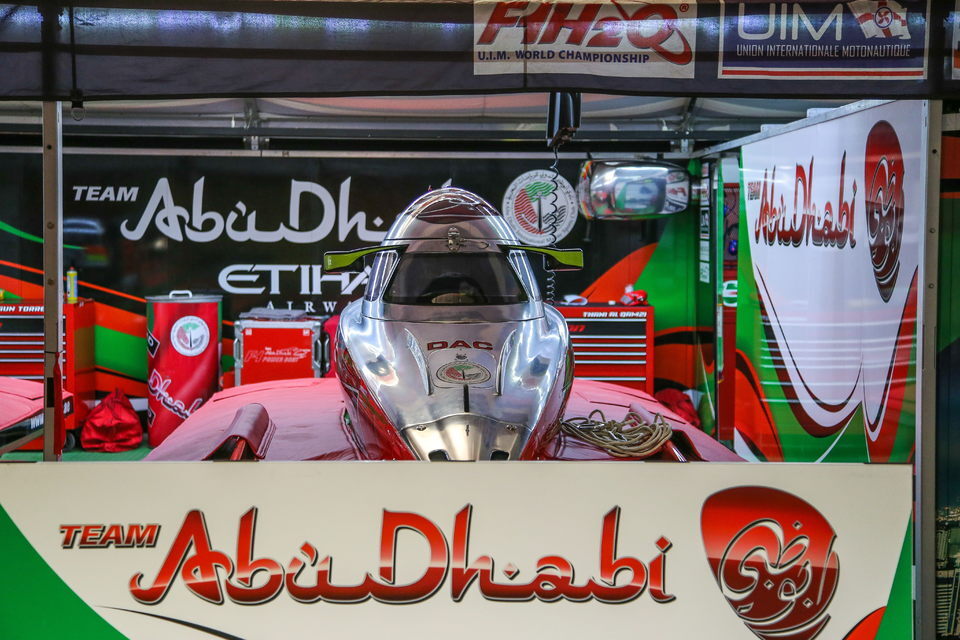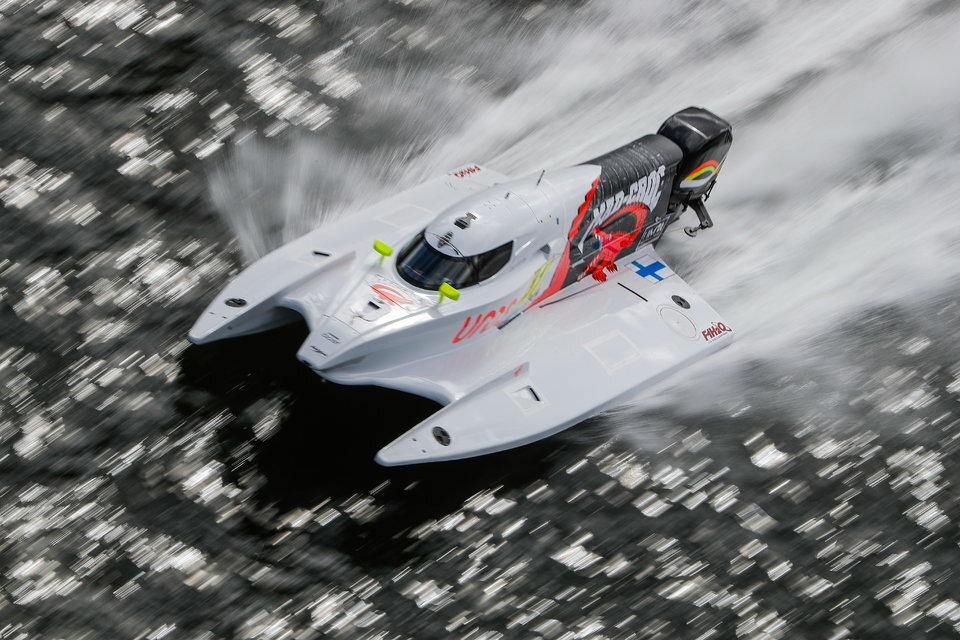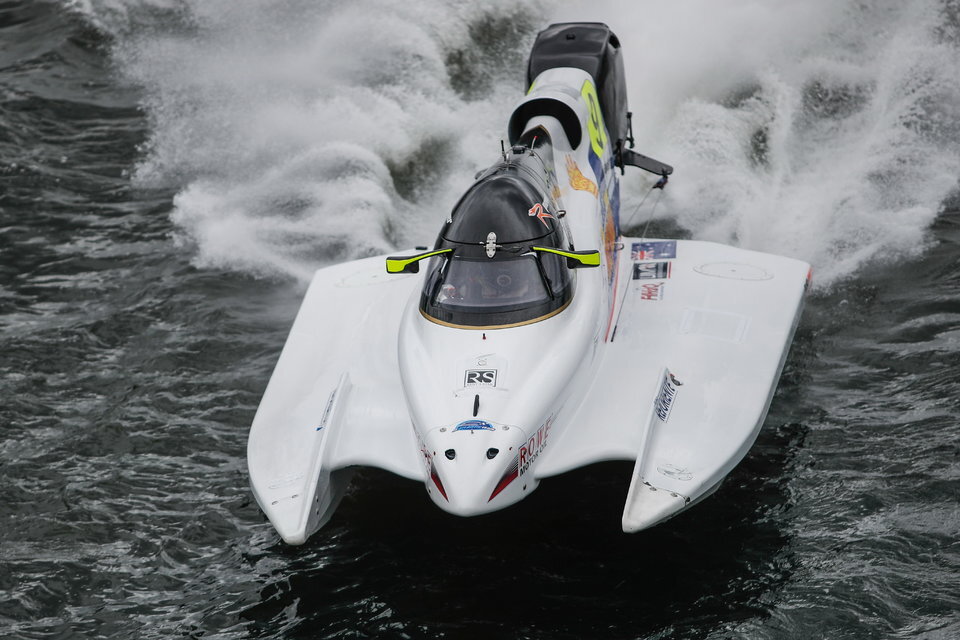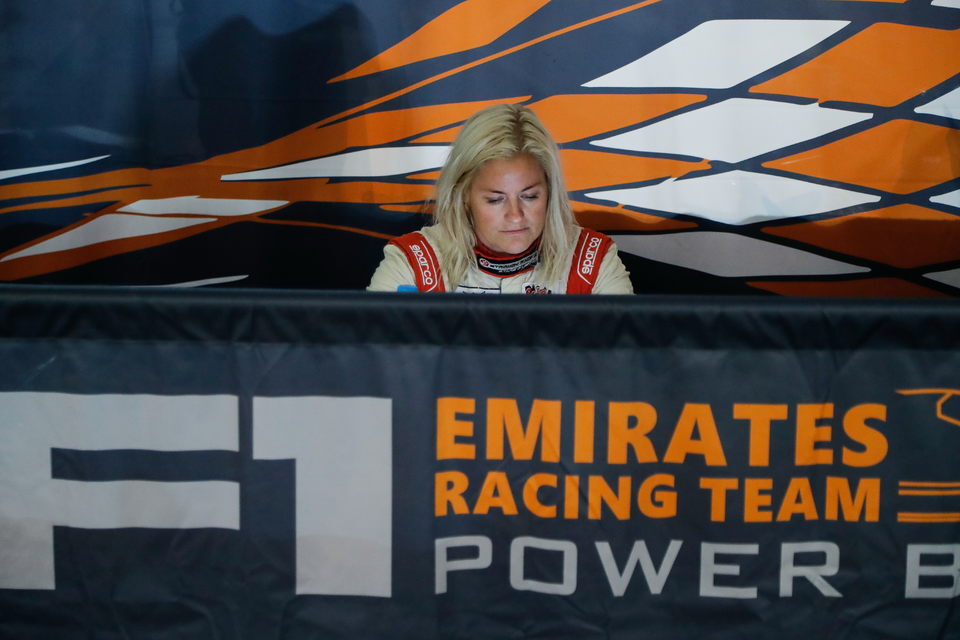 Monday, 25 June, EVIAN (France): Championship leader Philippe Chiappe heads to Evian for this weekends' Grand Prix of France, round 3 of the UIM F1H2O World Championship, looking for his first win of the season and to end his run of bad luck on the 2.08km Lac Leman Circuit.
The CTIC F1 Shenzhen China driver who has finished on the podium twice this year and holds a slender three point advantage in the standings in a tight title race with just 22 points splitting the top ten, has a good record in BRM Qualifying in Evian with a pole and two top three starts but has failed to get his Moore hull to the chequered flag on all three occasions.
Chiappe will also be looking to end the 20 year wait for a French driver to win a Grand Prix on home waters, but he can expect a strong challenge from teammate Peter Morin who pushed him all the way last time out and who is enjoying a stellar season of best performances including reaching his first top six shootout in qualifying and his first championship podium with third in London.
Whilst a win for Maverick F1 Racing's Cedric Deguisne might be a rather tall order he is one of only two Frenchman to boast a best fourth place finish at a French GP, doing it in Evian in 2016 and has finished in the points in all three outings there. He will be joined by Mette Brandt Bjerknaes, starting in only her second Grand Prix.
Team Abu Dhabi's move last week to sign up London Grand Prix winner Erik Stark adds even more firepower to an already very impressive strike force, the Swede lining up with new teammates Thani Al Qemzi who sits in second sport in the championship standings and round 1 winner Shaun Torrente, who a has podiumed in Evian in his last two outings, and will no doubt simply shrug off his self-inflicted exit from the London race and focus on making up for dropping those valuable points.
Alex Carella will also be looking to get his title challenge back on track after also banking no points in London after crashing out in the latter stages, but the defending champion has the best record of any of his rivals on the unpredictable Lac Leman circuit winning from pole position in 2016 and 2017. Carella sits one point above Victory teammate Ahmed Al Hameli in sixth place in the standings.
Mad Croc BABA Racing's Sami Selio got off the mark last time to bank his first points of the season with a fighting fifth place and the team seem to have resolved, to a degree, the engine issues that have plagued them in 2018, with Filip Roms hoping a return to the venue where he has picked up two podiums in three years will kick-start his year.
Grant Trask heads to Evian coming of the back of strong outing in London and matching his best ever finish in sixth and sits in ninth place ahead of Duarte Benavente, the F1 Atlantic duo matched on five points and enjoying a healthy inter-team rivalry. Emirates Racing's Marit Stromoy will be looking to step it up a gear after a seventh place last time out, with Bartek Marszalek desperately hoping to end his dismal run of luck with a strong points finish.
Despite failing to get to the end in London Francesco Cantando is an ever improving force in his Blaze Performance hull which he unveiled for the first time in Evian last year. In all outings this season the times and performances have improved vastly and running in fifth and fourth in London for 30 laps proved the competitiveness and pace of the Blaze, his teammate Simone Schuft making her third start.
Team Sweden's Jonas Andersson and Erik Edin have very little to show so far for their efforts this season and both retiring last time out, a bitter blow especially for Edin after a superb qualifying session and making it into the top six shootout for the first time and going fifth quickest, his two points coming in the season opener in Portugal.
Drivers get their first opportunity to get out onto the unpredictable Lac Leman circuit on Saturday [30 June] with first practice at 10:15hrs and BRM Qualifying at 16:20hrs. A second practice session on Sunday morning at 10:15 is followed by the 22nd UIM F1H2O Grand Prix of France starting at 15:00hrs.
2018 UIM F1H2O WORLD CHAMPIONSHIP TEAM & DRIVER LINE-UPS
VICTORY: 1 Alex Carella (ita/uae*) / 3 Ahmed Al Hameli (uae)
ABU DHABI: 5 Thani Al Qemzi (uae) / 6 Shaun Torrente (usa/uae*) / 35 Erik Stark (swe)
CTIC F1 SHENZHEN CHINA: 7 Philippe Chiappe (fra) / 8 Peter Morin (fra)
F1 ATLANTIC: 9 Grant Trask (aus) / 10 Duarte Benavente (por)
MAD CROC BABA RACING: 11 Sami Selio (fin) / 12 Filip Roms (fin)
SWEDEN: 14 Jonas Andersson (swe) / 15 Erik Edin (swe)
BLAZE PERFORMANCE: 36 Simone Schuft (ger) / 37 Francesco Cantando (ita)
EMIRATES RACING: 50 Marit Stromoy (nor) / 51 Bartek Marszalek (pol)
MAVERICK F1 RACING: 73 Cedric Deguisne (fra) / 74 Mette Brandt Bjerknaes (Nor)
2018 UIM F1H2O WORLD CHAMPIONSHIP STANDINGS – after round 2:
1. 7 Philippe Chiappe (fra) 27pts
2. 5 Thani Al Qemzi (uae) 24pts
3. 35 Erik Stark (swe) 21pts
4. 6 Shaun Torrente (usa/uae*) 20pts
5. 8 Peter Morin (fra) 19pts
6. 1 Alex Carella (ita/uae*) 9pts
7. 3 Ahmed Al Hameli (uae) 8pts
8. 11 Sami Selio (fin) 7pts
9. 9 Grant Trask (aus) 5pts
10. 10 Duarte Benavente (por) 5pts
11. 50 Marit Stromoy (nor) 4pts
12. 37 Francesco Cantando (ita) 3pts
13. 15 Erik Edin (swe) 2pts
14. 73 Cedric Deguisne (fra) 2pts
(*denotes international racing super license)