October 5, 2017
CHAMPIONSHIP SET FOR RETURN TO INDIA
F1H2O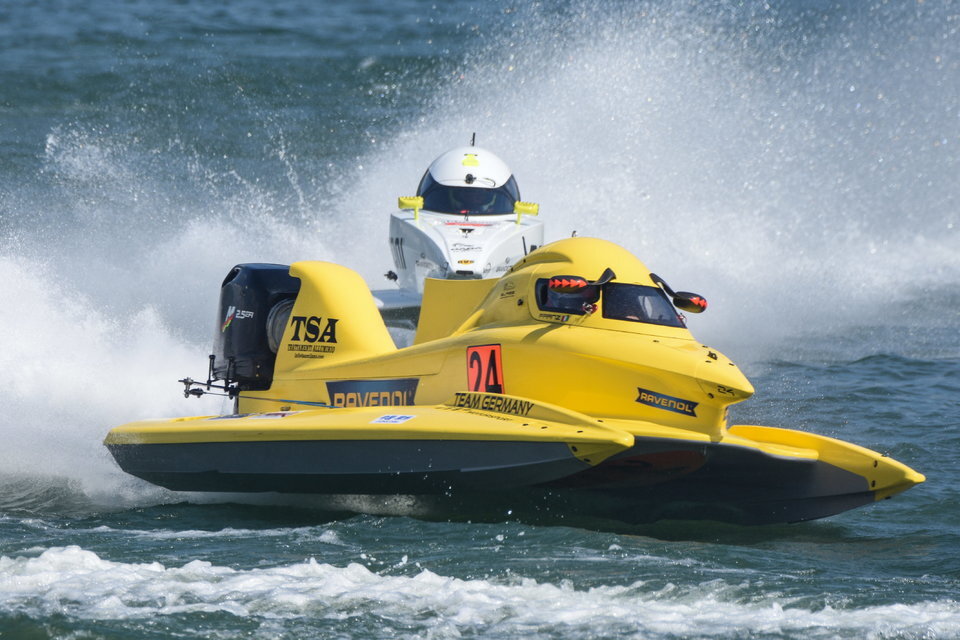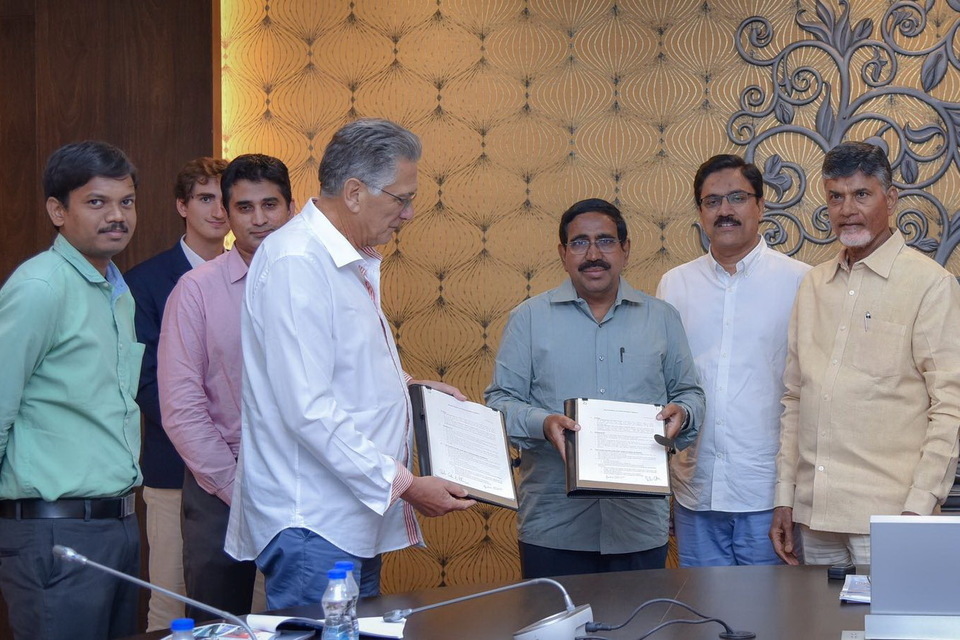 Thursday, 5 October: India is the latest exciting high profile destination to sign up to host a round of the 2018 UIM F1H2O World Championship.
As the climax to this year's championship builds, the momentum for next year's gathers apace with H2O Racing announcing it has signed an MOU with the Government of Andhra Pradesh that will see the world's flagship powerboat series return to the subcontinent for the first time since 2004, with the event to be held in Amaravati.
Nicolo and Paolo Di San Germano travelled to India to meet representatives of the Government of Andhra Pradesh to lay the foundations and commit to the event which is scheduled to be held in November 2018.
Attending the meeting were Nara Chandrababu Naidu, Chief Minister, Government of Andhra Pradesh, Y Harishchandra Prasad, Founder and Chief Mentor, Malaxmi Group, P Narayana, Minister for Urban Development, Government of Andhra Pradesh, [Nicoló Di San Germano], Sandeep Mandava, CEO, Malaxmi Group, [Paolo D San Germano] and Michael Joshi, AGM – Malaxmi Group.
The MOU was signed by Paolo Di San Germano and Sandeep Mandava and witnessed by the Chief Minister and Urban Minister in the presence of senior government officials Ajay Jain, Principal Secretary - Investments & Infrastructure, Sai Prasad, Principal Secretary to C.M., M K Meena, Secretary to Government – Tourism and Dr Sreedhar Cherukuri, Commissioner- CRDA. "We are delighted to be returning to India and to have the opportunity to be a part of the evolution of Amaravati," said Paolo di San Germano. "We look forward to a close working collaboration with the officials of the Government of Andhra Pradesh and to being the first international sporting event to take place in this exciting new city."
Amaravati is the capital city of the state of Andhra Pradesh and located on the southern banks of the Krishna River in the Guntur district of eastern India. The foundation stone for the ambitious development and creation of the new city of Amaravati was laid by the Prime Minister of India, Narendra Modi in 2015.
The first race to be held in India took place in Mumbai and was won by Francesco Cantando.