August 12, 2017
ERIK STARK TAKES STUNNING POLE IN THRILLING BRM QUALIFYING SESSION IN HARBIN
F1H2O
Amaury Jousseaume crashes out in Q1 – Sami Selio goes over in Q2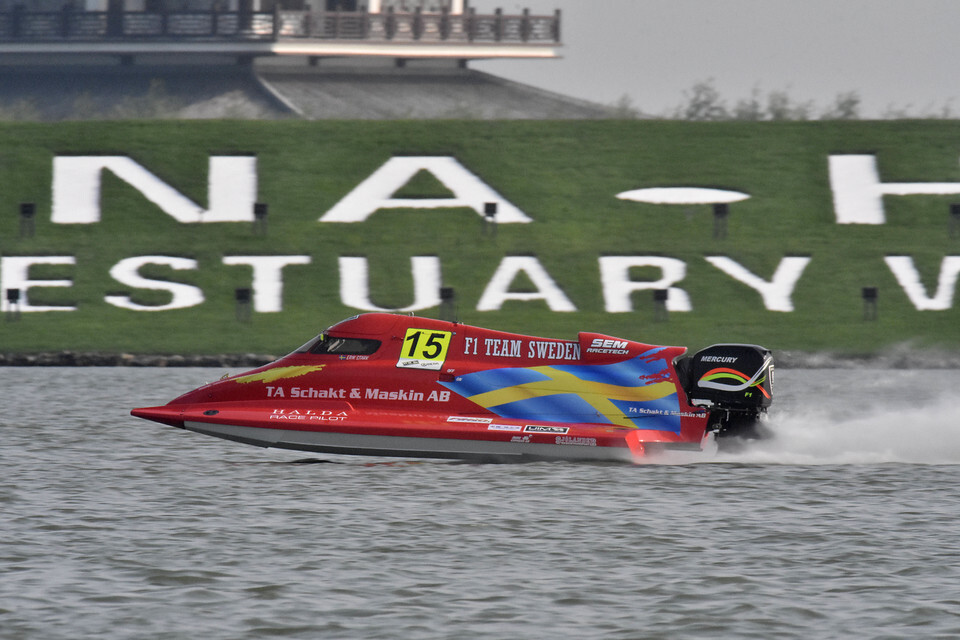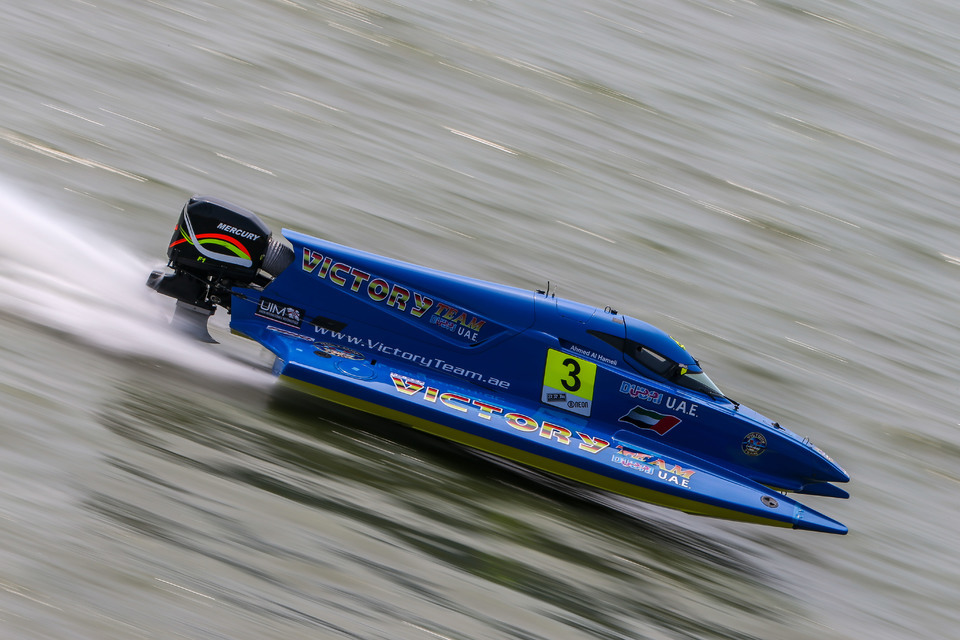 Saturday, 12 August, HARBIN (China): Sweden's Erik Stark will start tomorrow's UIM F1H2O Grand Prix of Harbin in pole position after producing a brilliant second run to post the fastest time in the top six shoot in today's BRM Official Qualifying. "We set a good time early in Q1 then sat it out to save fuel and then really did just enough to get into the shootout. But these days it is all really so close between six or seven drivers, so you just never know," said Stark after sealing a second career pole. "Q3 was amazing. Jonas [Andersson] has worked a lot on the engines between now and the last race in Evian. The power was amazing and we found a great set up with right propeller. I made a little mistake on my first lap in Q3 so wasn't surprised my second run was better. I am really happy for the team. We will enjoy this moment. Now I must complete the job tomorrow."
The 29-year-old from Toaby battled through a thrilling and dramatic qualifying session which saw Maverick F1 driver Amaury Jousseaume blow his boat over one and half times in Q1 then last year's Harbin pole-sitter and race winner Sami Selio barrel-roll out in Q2, both drivers emerging relatively unscathed from their excursions.
Stark topped the time sheets in a frantic first 20 minute session with just 1.72s splitting the top 12, then survived a breathless second session posting the fourth fastest time, with Abu Dhabi's Thani Al Qemzi and Victory duo Ahmed Al Hameli and Shaun Torrente locking out the top three slots, 0.31s the difference between the lead quartet.
Remarkably Sami Selio's 42.20s lap, the identical time of Stark, remained good enough for fifth quickest and a shoot-out slot before the Mad Croc BABA racing driver spectacularly barrel-rolled out of the session. There was more drama to come right at the end when it looked as though Abu Dhabi's Alex Carella's last flying lap had bumped him up into second spot and demoted defending champion Philippe Chiappe to seventh. But Carella's time was discarded as he was deemed to have started the lap after the chequered flag was raised to end the 15 minute session and giving CTIC F1 Shenzhen driver Chiappe a lifeline and a shot at the pole, Carella dropping to seventh.
With Selio side-lined Chiappe was the first out in Q3 and setting the mark to be beat with 41.36s lap but was unable to improve on his second. Stark followed him out and immediately grabbed the provisional pole with 41.05 then improved on his second to set a target of 40.65 for the remaining three to chase down.
Victory's Shaun Torrente went next but missed out with a best lap of 41.23s and was then edged out by teammate Ahmed Al Hameli's 40.83 but still Stark had provisional pole. The last man out was Thani Al Qemzi but like all before him failed with his first and then his second lap, his time of 40.78s securing P2 ahead of Al Hameli.
Marit Stromoy produced another solid qualifying performance going eighth quickest, ahead of Jonas Andersson with Filip Roms rounding out the top ten.
Tomorrow the drivers have one more opportunity to finalise set-ups with practice at 09.45hrs [local] followed by the UIM F1H2O Grand Prix of Harbin starting at 14.00hrs.
For full classifications: http://f1h2o.com/results/2017/grand-prix-of-harbin-china/f1h2o
[The UIM F1H2O Grand Prix of Harbin starts at 1400hrs [local] on Sunday 13 August and will be streamed live on f1h2o.com]