September 8, 2016
HARBIN RESULT ADDS FUEL TO FAN FLAMES OF NAILBITING TITLE RACE
F1H2O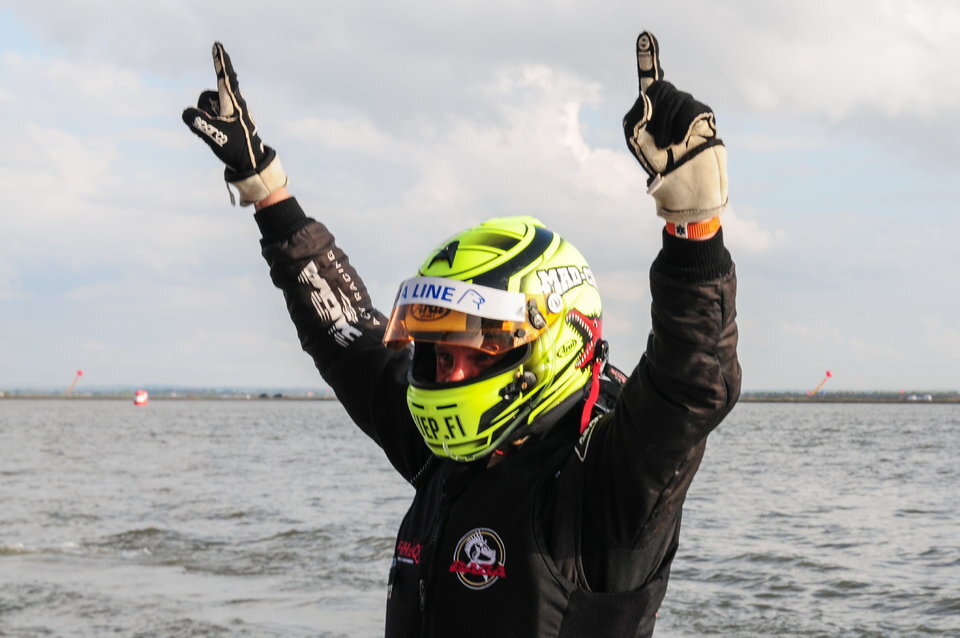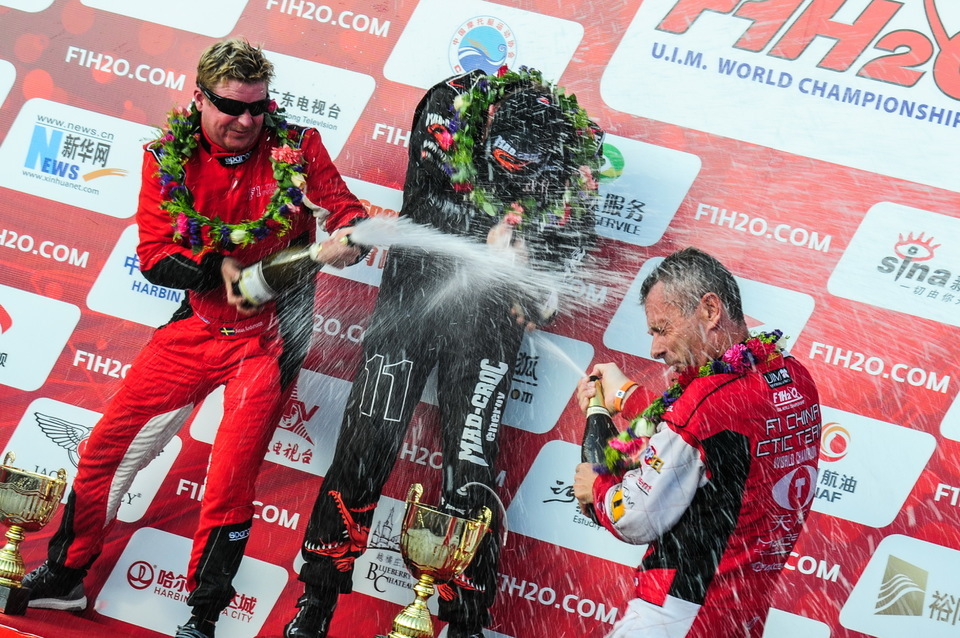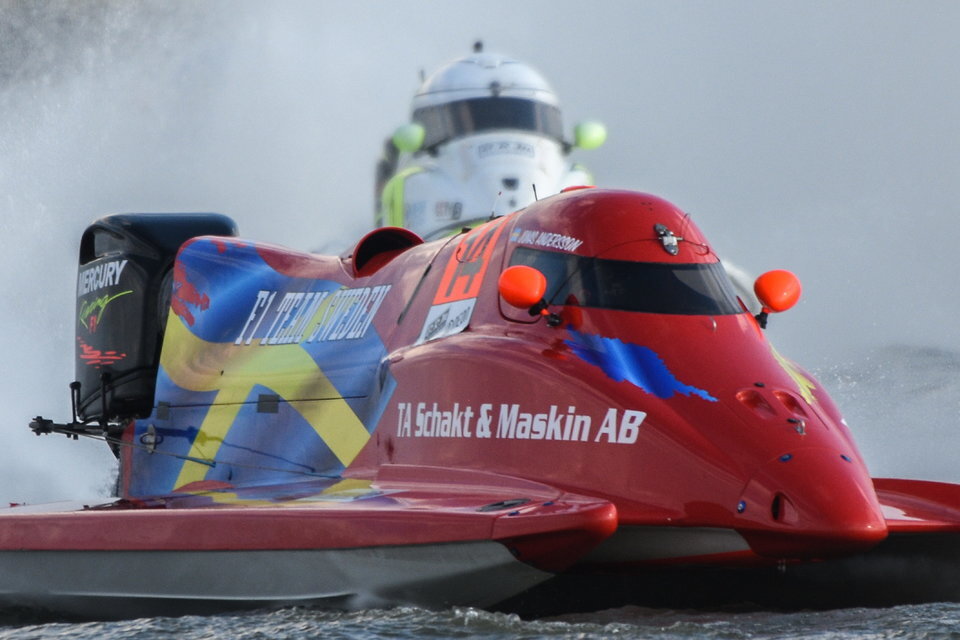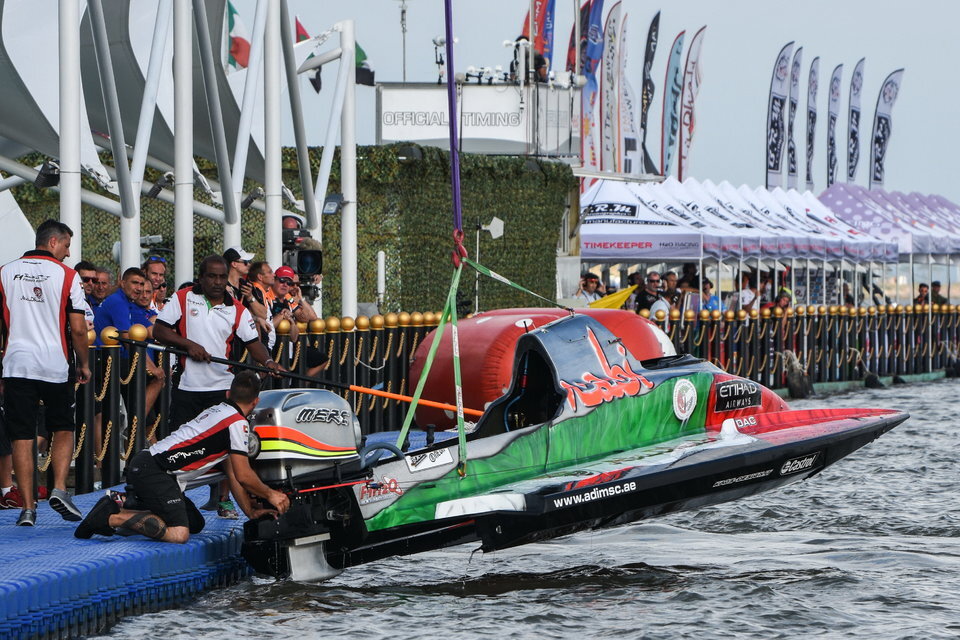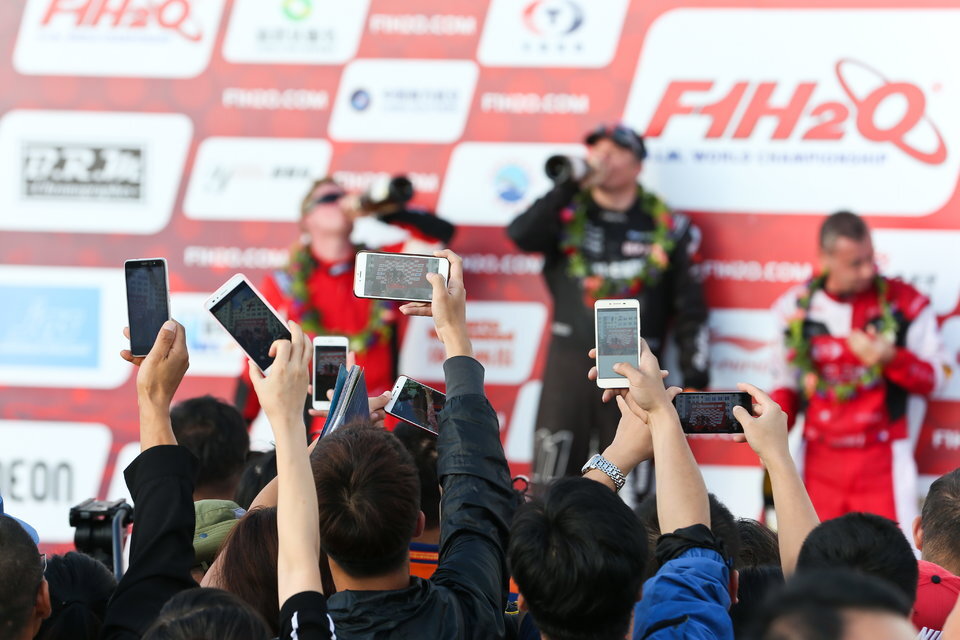 Thursday, 8 September: The twists and turns, spills and repercussion after the Grand Prix of Harbin have added intrigue and another twist to this year's already closely contested and exciting title race.
At his stage last year and heading to China for the UIM F1H2O Grand Prix of Liuzhou, Shaun Torrente was out front by a point from Philippe Chiappe, Erik Stark was tied in third spot with Al Rubayan nine points back, Jonas Andersson, Alex Carella and Filip Roms chasing in fifth and sixth spots.
Fast forward and the picture is similar but different; Chiappe and Torrente both miraculously and brilliantly dodged a bullet each in Harbin, limiting the damage of starting from 14 and 16 off the dock and scything through the filed like hot knives through butter, Chiappe earning a podium third Torrente finishing in fourth. The result puts defending champion Chiappe back at the top of the standings on 52 points, Torrente up to second seven points shy.
The loser of the title chasers was Alex Carella whose all but certain podium finish disappeared on lap 24 of 60 with a somewhat over-zealous attempt to pass Filip Roms, ending in carnage, two wrecked boats and both drivers out of the race, with Carella losing his lead in the points table and from the hunted is now the hunter and sitting in third 10 [points] adrift.
Significantly, the move he [Carella] made was deemed by officials to constitute dangerous driving earning the Italian a yellow card, his second of the season and now puts him in a precarious position. One more and he will be handed a one race ban.
Overall the Harbin Grand Prix weekend turned into a 'China Crisis' for Team Abu Dhabi, with Thani Al Qamzi disqualified for not keeping his lane at the start and also handed a second yellow card of the year.
The big winners were Sami Selio and Jonas Andersson; Selio maintaining his recent impressive run of form to complete the Harbin pole and race win-double to move from obscurity into fourth place in the title race with 17 points to make up, whilst Andersson grabbed his first podium of the year and sits in fifth on 33 points.
Nineteen points separates the top five heading to Liuzhou and with three Grand Prix to run and 60 points on offer, the 2016 title race is building to a fascinating crescendo.