May 24, 2013
HE'S BACK!... AL HAMELI RETURNS TO F1 H2O!
F1H2O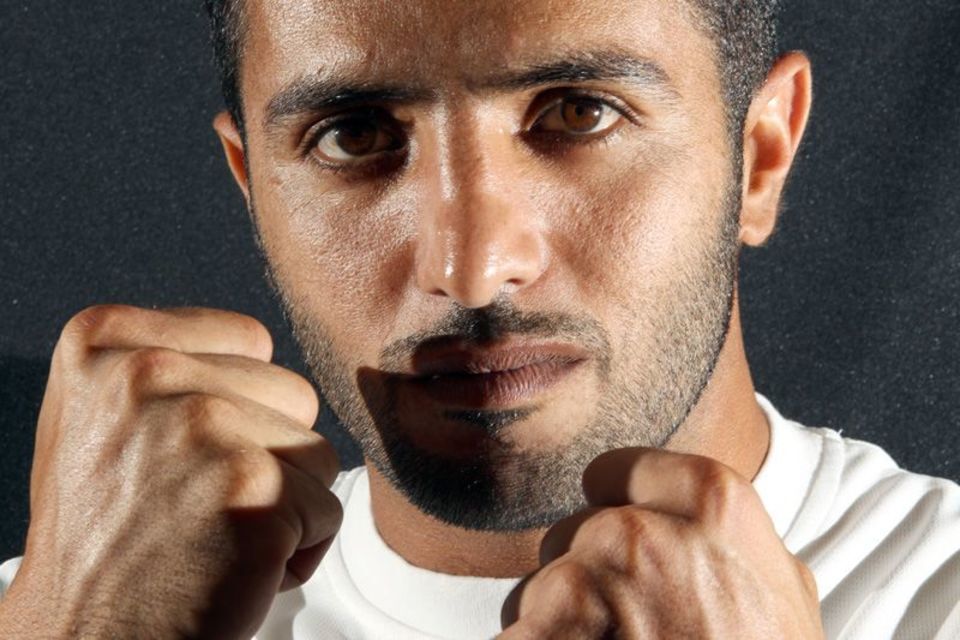 ABU DHABI - Friday, 24 May - In what many people thought would be impossible to imagine is turning into the "feel good" story of 2013.
Ahmed Al Hameli, the six year veteran and six time winner on the UIM F1 H2O World Championship tour, is returning to racing and will join his Team Abu Dhabi mates for the start of the 2013 campaign at the opening round at next weekends inaugural Grand Prix of Brazil on the 1st and 2nd of June.
The event, which will kick off the 30th anniversary season of competition on the UIM F1 H2O tour, is in the countries capital of Brasilia, featuring drivers from five different continents from throughout the world, but none, to be followed more closely than the 34 year-old from Abu Dhabi.
"It's been such a uplifting experience to watch Ahmed fight through this struggle that dates back to August of last year," said Race Team Manager and four-time World Champion Scott Gillman of Team Abu Dhabi.
"Ahmed has given all of us a lesson in courage and fortitude by showing us what can be accomplished if the mind and body are willing. By the grace of God, he is now ready and has returned to our team set to get back to his number one love in life, racing."
Al Hameli, who was leading the 2012 World Championship drivers standings after three races with a win in Doha, Qatar followed by two straight runner-up finishes in Kazan, Tatarstan in Russia and Kiev, Ukraine, fell ill late last summer. He soon found out that he would need surgery for a developing brain tumor and was sent to John Hopkins University in Baltimore, Maryland in the USA followed by months of follow up treatments at his home facilities in Abu Dhabi.
Ahmed has received medical clearance by his team of doctors and will formally have his UIM Super License returned to him this Monday on the 27th of May allowing him to once again join the F1 H2O family of race drivers.
Ahmed joined the F1 H2O "circus" back in 2006 with a pair of starts coming on full time in 2007 finishing tied for 10th at seasons end with 18 points with two top-five performances. Like many other drivers who come from the region of the Gulf, he first started racing personal water craft and moved up to F2 and various other classes eventually to the ultimate F1 H2O catamaran series.
Al Hameli, scored his first career win in 2009, winning from pole position at the Grand Prix of Portugal in Portimao. In his last three seasons he has recorded five victories and nine podiums in his last 17 starts as he continues to chase his first World Title.
Ahmed and the rest of Team Abu Dhabi head for Brasilia in the next few days as the UIM F1 H2O World Championship introduces the most exciting racing series on water for the first time to their fans in South America at next weekend's inaugural Grand Prix of Brazil on Lake Paranoa in the country's capital city.
The race will mark only the second time that the series has raced south of the equator since its inception back in 1981.
All the action of the weekend can be followed entirely by going to the official website at www.f1h2o.com for continuing news stories leading up to and of the race itself with "live" world feed television broadcasting of qualifying and the Grand Prix on the 1st and 2nd of June.
Qualifying on the 1st of June will take place at 15:00 local, 18:00 GMT and 14:00 on the East Coast of North America.
The 1st Grand Prix of Brazil on the 2nd of June is scheduled for 11:00 local, 14:00 GMT and 10:00 on the East Coast of North America starting time.
Be In The Know - With F1 H2O!