September 30, 2012
HISTORIC WEEKEND IN F1 WITH TWO WOMEN RACING IN CHINA!
F1H2O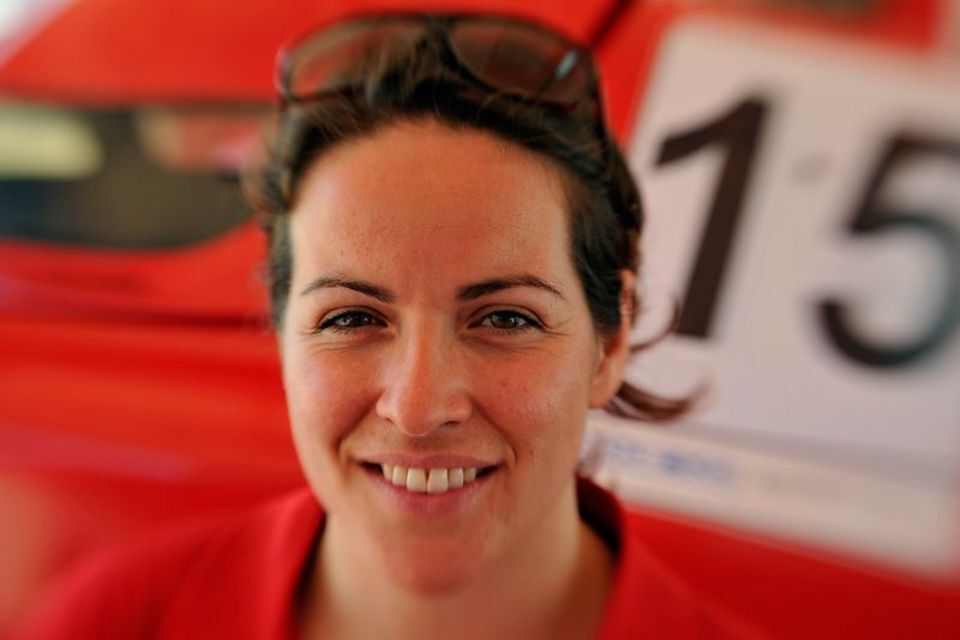 LIUZHOU, China - (30th of September, 2012) - It's official, Sweden's Bimba Sjoholm will join fellow countryman Jonas Andersson in the Team Sweden Racing Team and become for the first time in the four decade history of the UIM F1 H2O World Championship being the second women to race in this weeks line-up for the Grand Prix of China in Liuzhou.
The 30 year-old driver from just outside Stockholm will race against Norway's Marit Stromoy who drives for the Nautica Team. Bimba's first foray in F1 marks for her the biggest hurtle that she will face in her 18 year career.
"I'm really excited about this opportunity to try to prove myself and hopefully be deserving of this opportunity," stated Bimba. "Jonas is a great driver whom I've known for many years and its going to be such a thrill to race with this great team from my home country."
Two weeks ago Bimba raced in the F2 event in Nottingham, England finishing her first season on the tour with a respectable sixth in the race and ninth overall in the championship. Earlier in the summer back in July she reached the podium finishing third in the Nordic Championship taken place in Tvedestrand, Norway.
Last weekend she was at the famous Idroscalo in Milan, Italy racing in the F1000 class. She has a European Championship on her resume while finishing a fifth in the event.
Ms. Sjoholm is no stranger to the world of F1 having spent the last few seasons racing in the supporting F4S Trophy Series in 2011. She captured five of the 14 events taking second in the championship at years end with the same Team Sweden operation.
It would be only fitting for the Swedish driver to do well here in China considering she won both rounds a year ago in the F4S class.
The 18th Grand Prix of China will take place on the first and second of October with Qualifying and the Grand Prix taking place at 15:00 local and (08:00 GMT). The race can be followed on the official website at www.f1h2o.com.
Be In The Know - With F1 H2O!