July 29, 2015
NADIR BIN HENDI TO MAKE HIS F1H2O DEBUT IN PORTO
F1H2O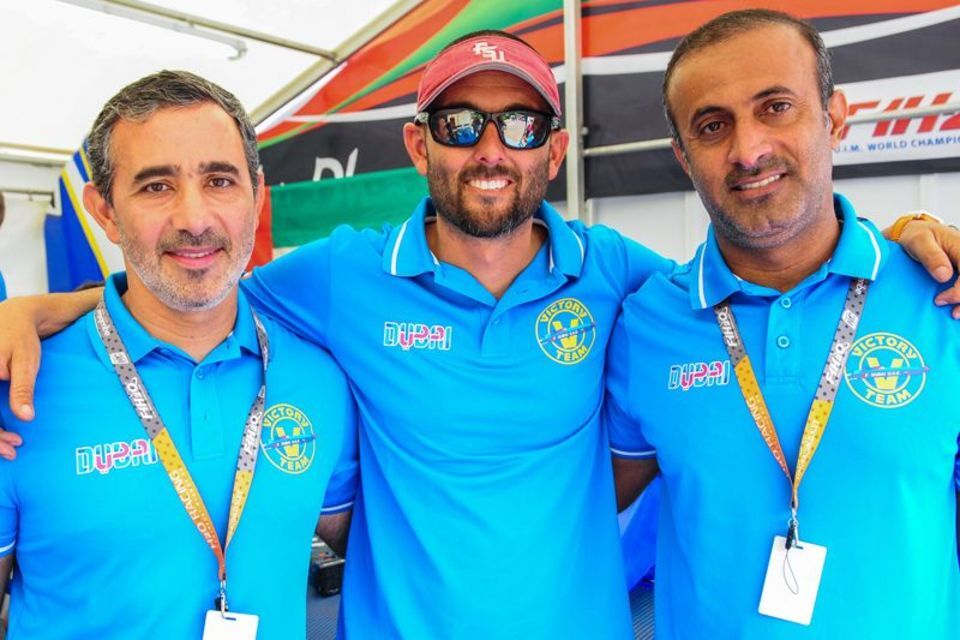 PORTO, Portugal - July 29, 2015 - Dubai's Victory Team has confirmed that Nadir Bin Hendi will team-up with World Championship point's leader Shaun Torrente to make his F1H2O World Championship debut at the Grand Prix of Portugal in Porto this weekend.
The news of Victory's exciting two-boat line-up heralds a completely new venture and a new era of racing for 44-year-old Bin Hendi, the current Class 1 and X-Cat World Champion, titles he holds with Victory Team's Executive Director Arif Saif Al-Zaffain. "This will be a completely different and a totally new experience for Nadir," commented Al Zaffain. "We see this as a great opportunity to introduce Nadir to the highest level of international circuit racing. It will be a steep learning curve but at the same time we are putting no pressure on him."
Bin Hendi's pedigree as a multi-talented and hugely successful racer was crafted from his early days of competing in traditional wooden powerboat championships in the UAE and international Jet Ski competition, winning World titles in both, before stepping up into the premiere class of powerboat racing, the Class 1 World Championship, in 2004 as a driver then switching over to take the throttles the following year.
Victory's announcement to run a second boat in Porto adds to an already impressive entry with 20 drivers from ten teams representing 12 countries lining up on the River Douro for the Grand Prix of Portugal, round 3 of the UIM F1H2O World Championship.