December 9, 2016
RASHED AL QAMZI SEALS F4-S CHAMPIONSHIP IN STYLE WITH WIN IN RACE 2
F4-S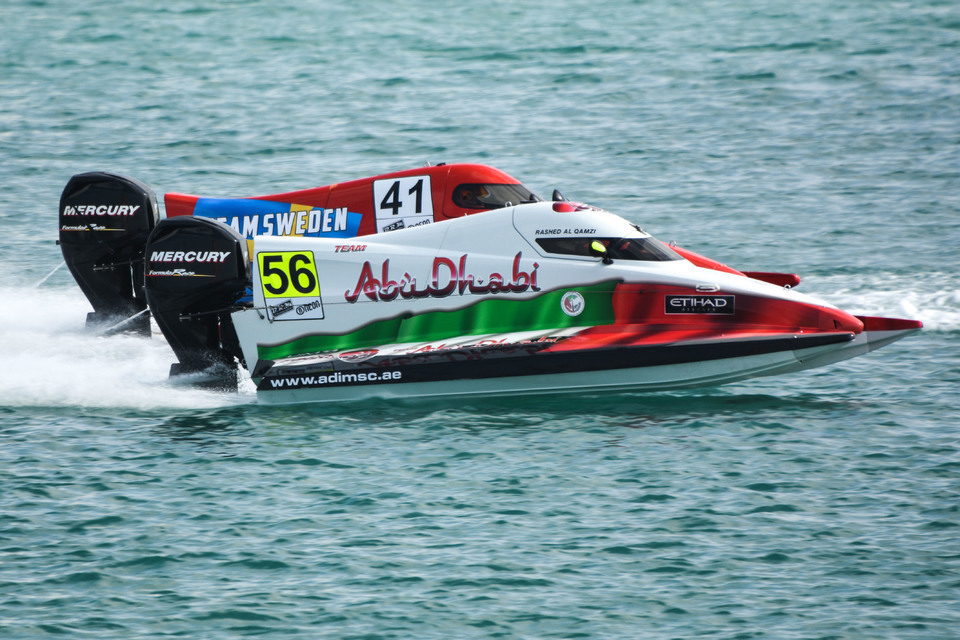 Friday, 9 December, ABU DHABI (UAE): Rashed Al Qamzi became the first Emirati to win the F4-S Championship and did it in style with a convincing win in race 2 to take the overall GP victory.
Starting from second place the young Abu Dhabi driver took full advantage of a mistake by pole-sitter Jeremy Brisset at the first turn to grab the lead and from that point on the title was in the bag.
With his only title challenger Ferdinand Zanbergen finishing in fifth, Al Qamzi's fourth win of the season puts him into an unassailable position in the points with the final races of the season in Sharjah still to be run. "I feel so happy, it was a nice race and I pushed hard to get the first place," said a delighted Al Qamzi. "I suppose second or third would have been enough, but I wanted to win this race for my country and take the championship. I passed on the first buoy, when the leader spun and the red boat was behind me, but I didn't care about him. I just go."
Second in the race and second overall went to Team Sweden's Kalle Viippo, with Wu Bingchen taking third for CTIC F1 Shenzhen China Team.
Yesterday's race winner Mansoor Al Mansoori finished in ninth after being given a penalty lap for a jump start, but it was good enough to take third overall.