May 10, 2018
STARK FINALLY RULES HIMSELF OUT OF SEASON-OPENER BUT REMAINS OPTIMISTIC OF A RETURN
F1H2O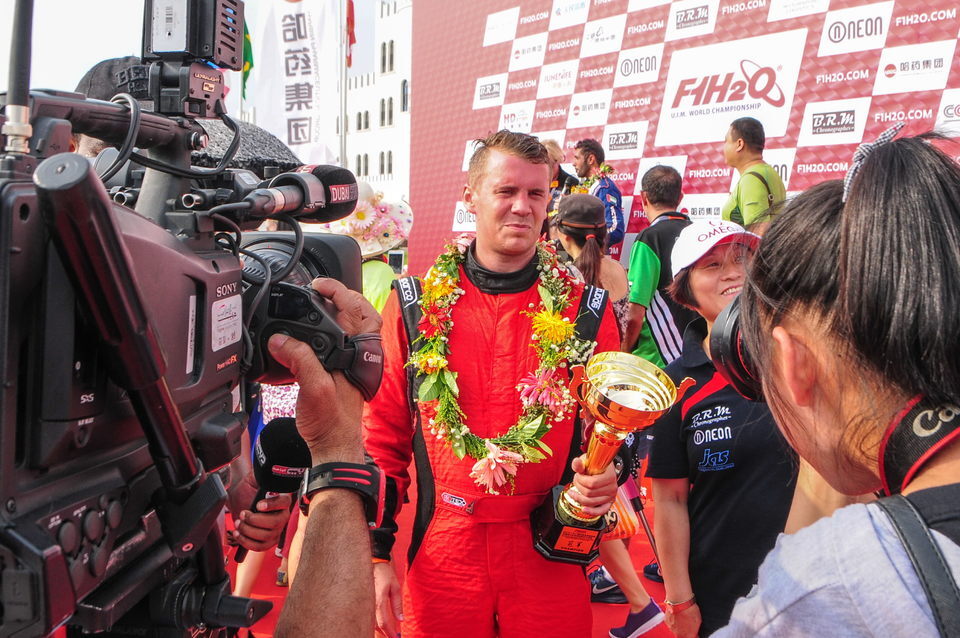 Thursday, 10 May: Erik Stark has confirmed that he will not be amongst the 19-strong driver line-up for the season-opener at the UIM F1H2O Grand Prix of Portugal in Portimao on 18-20 May, despite all efforts to secure sponsorship and find a berth in an already packed paddock.
Stark, who finished third in the overall standings in 2017 and was considered pre-season as a possible title challenger in 2018 lost his seat at Team Sweden to Erik Edin, remains upbeat and is still holding out for a return. "It's very disappointing but I hope things will turn around," he said. "I will keep working hard to secure funding and try to get back as soon as possible."
Whilst the nine F1H2O team line-ups are all settled, some have been finalising their F4-S starting line ups with some new drivers set to make their first starts; Blaze Performance have confirmed Germany's Max Stilz who finished third overall in Brodenback last weekend, with Victory introducing Ahmed Al Fahim. Sam Whittle joins F1Atlanic and Ian Gonsalves starts for Maverick Racing.