March 17, 2017
STARK JOINS ANDERSSON AT TEAM SWEDEN
F1H2O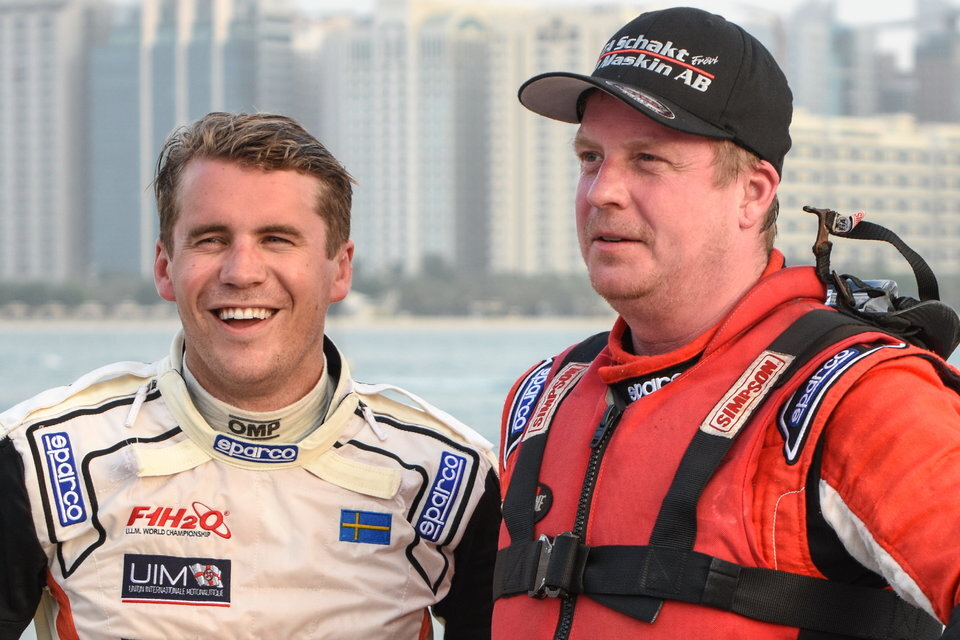 Friday, 17 March: Erik Stark has ended months of speculation about where he would surface in 2017 following his departure from Emirates Racing at the end of last season, confirming that he has joined Jonas Andersson's Team Sweden.
The pair met last night to seal the deal that sees Toaby resident Stark back with the team he made his F1H2O debut with in 2012 at the age of 24.
Stark made his full time start [in F1H2O] in 2014 joining Team Nautica alongside Marit Stromoy, then crossing the paddock and teaming up with Ahmed Al Hameli at Emirates Racing in 2015.
In his relatively short career and 19 race starts he is yet to scale the heights he achieved 'en route' to his four F2 world titles. He grabbed his first pole at the Grand Prix of Sharjah in 2015 and has finished on the podium three times.
The pairing of Andersson and Stark is a formidable line up, and Andersson especially will be hoping to carry the form he showed last season over to 2017, qualifying in pole position twice, winning in Abu Dhabi, finishing second in Harbin with three fourth places giving him his best overall finish in fourth since 2008.
Andersson confirmed that whilst pre-season preparations are well underway they have been unable to test due to the fact the lake is still iced over but plan to test in two weeks' time. He also confirmed that Stark will run a DAC and he will run his favoured Danish built Molgaard.
14 Jonas Andersson (swe) - Molgaard
15 Erik Stark (swe) - DAC