December 13, 2018
STARK STRIKES FIRST AS ABU DHABI TRIO GO QUICKEST
F1H2O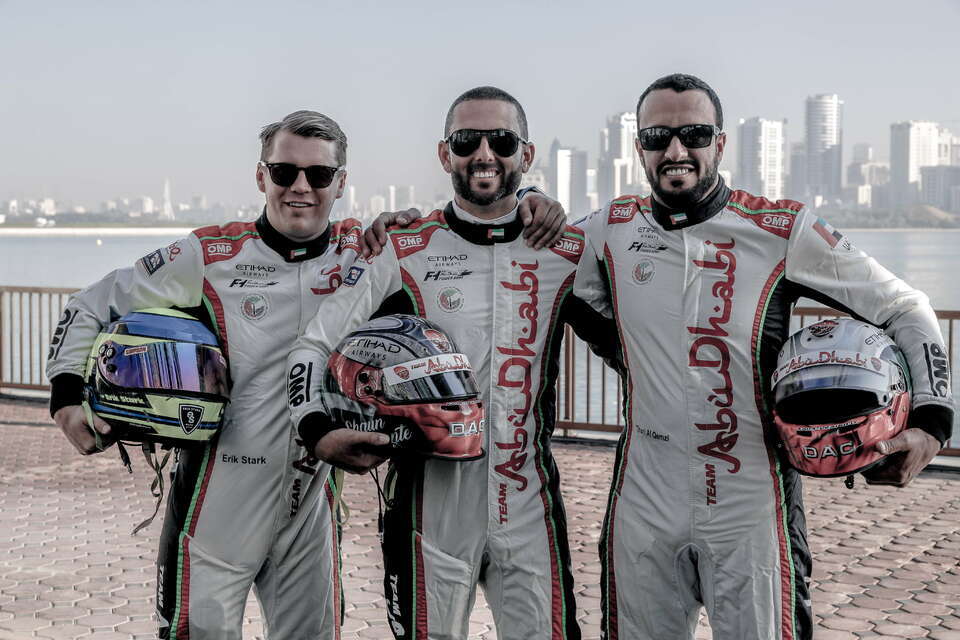 Thursday, 13 December, SHARJAH (UAE): Less than a second split the top six in this morning's extra free practice with Team Abu Dhabi's title chasing trio enjoying a gentle sparring session and trading places at the top of the time sheets.
Erik Stark ended the one hour session in top spot with a 46.09s lap around the revised 2.17km 5-pin circuit on Khalid Lagoon, Thani Al Qemzi 0.51s back and championship leader Shaun Torrente in third with 46.60s.
The yellow flag was raised mid-session when Team Amaravati's Jonas Andersson got caught out between turns 3 & 4 and barell-rolled having only run 6 laps, his time of 47.13s putting him in seventh spot. "I have no idea what happened the boat just suddenly got away from me," he said "The damage his cosmetic and I hope we can get away without changing the engine."
Emirates Racing's Bartek Marszalek used all the session running 32 laps and jumping into fourth spot with his best time of 46.75s set in the last minute.
Victory Team's Alex Carella will be out there on his own this weekend with team manager Scott Gillman confirming that Ahmed Al Hameli will sit out the final race of the year following his crash in Abu Dhabi last week. Carella posted the fifth best time, with Mad Croc's Semi Selio out in the newer of his boats which he said 'I must get used to' and going sixth quickest.