July 30, 2016
STRONG WINDS FORCE POSTPONEMENT OF BRM QUALIFYING IN PORTIMAO
F1H2O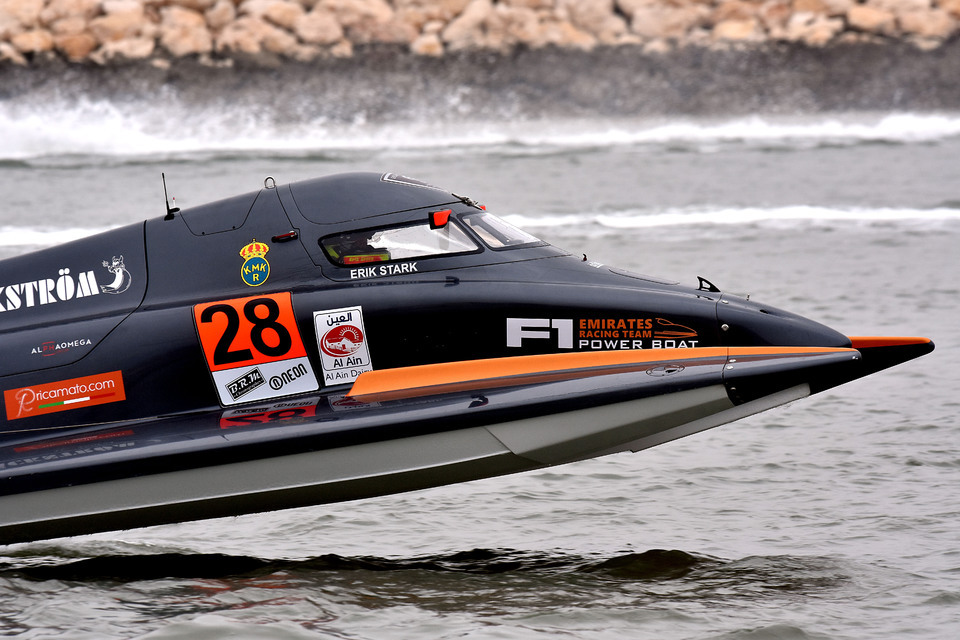 Saturday, 30 July, PORTIMAO, (Portugal): For the second consecutive Grand Prix of the 2016 F1H2O World Championship strong winds and rough conditions has forced the postponement of BRM Official Qualifying.
Earlier in the day, UIM Commissioner and race director Luis Ribeiro was forced to delay proceedings with BRM Qualifying moved from its originally scheduled time slot of 1300hrs [local] to 1530hrs.
Teams were given the opportunity of a 30minute practice session at 14.00hrs with EMIC Racing's Erik stark setting the pace, posting 44.58s around the 1.97km seven pin circuit. Defending champion Philiipe Chiappe posted 44.86s, with Portugal's Duarte Benavente less than half a second off the pace in third.
As BRM Qualifying approached the wind picked up and river conditions deteriorated, once again forcing the hand of Luis Ribeiro, this time to call a halt to proceedings.
A driver briefing is scheduled to take place at 1700hrs when Ribeiro will present drivers with the revised racing schedule for the weekend.