July 2, 2019
TEAM ABU DHABI LOOKING TO EXTEND UNBEATEN RUN
F1H2O
*Philippe Chiappe desperate to end Evian jinx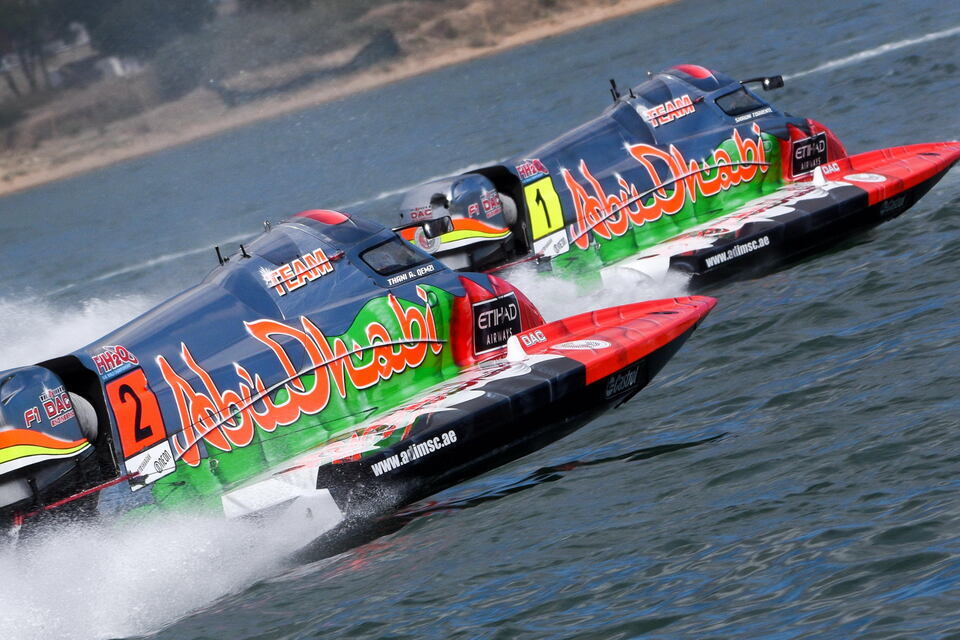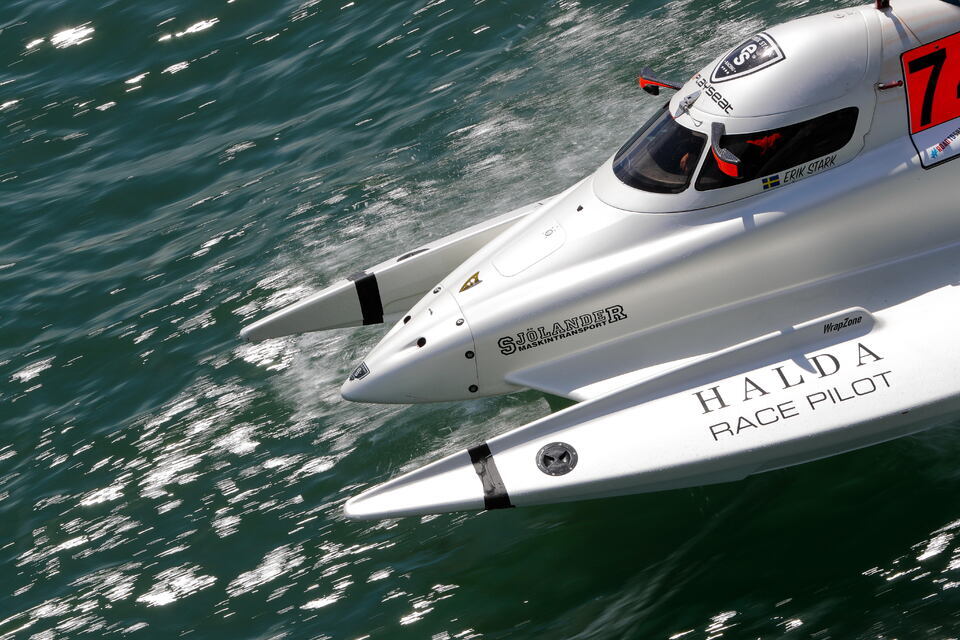 Tuesday, 2 July, EVIAN (France): Team Abu Dhabi head to Evian for this weekend's UIM F1H2O Grand Prix of France looking to extend its unbeaten run in qualifying and races to seven and to press home the early advantage it holds in the drivers and teams championships following Shaun Torrente and Thani Al Qemzi's scintillating one-two in Portugal in May.
The team has dominated on the infamously testing and unpredictable 2.08km Lac Leman circuit winning the last three Grand Prix, former teammates Alex Carella winning in 2016 and 2017 Erik Stark leading home an historic team one-two-three last year on his debut outing with Abu Dhabi.
At the other end of the scale of fortune, three-time Champion Philippe Chiappe will line up at the team's home Grand prix with some trepidation and desperate to end his run of remarkable bad luck on the Alpine lake and put an end to his Evian jinx.
Despite qualifying in pole in 2015 and in the top three for the last three years, the CTIC F1 Shenzhen China driver has been plagued by terminal technical issues, failing to go the distance on three occasions, finishing outside the points last year after breaking his propeller and looking for his first win since Abu Dhabi 2017, teammate Peter Morin looking for his first win on the tour and coming off the back of a strong fourth in Portugal – both looking to become the first French driver to win on home waters.
Jonas Andersson and Marit Stromoy are both in good form and coming of the back of impressive performances at the season-opener and in the last four Grand Prix it has been the Amaravati and Emirates Racing duo who have come closest to challenging Abu Dhabi, especially in qualifying.
Maverick Racing's Stark arrives in Evian looking to defend his Grand Prix title and is confident that modifications to his DAC will put him in the mix to fight at the front, Sharjah Team's Sami Selio running his modified BABA, both pointing last time out but needing strong results to keep in touch in the championship hunt.
Alex Carella will be hoping to end his string of non-finishes on a circuit that he has won from pole twice, young Alberto Comparato looking to build on an impressive drive from the back of the pack to eighth in Portugal, with the Blaze Performance duo aiming to turn things around after both failed to finish last time out, the tough conditions might just suit Francesco Cantando!
First practice takes place on Saturday 6 July at 10.15hrs [local], followed by Rebellion Official Qualifying at 16.20hrs, with a second practice session on Sunday at 10.15hrs and the UIM F1H2O Grand Prix of France starting at 15.30hrs.