June 15, 2018
TEAMS FACE TESTING AND CHALLENGING CONDITIONS ON ROYAL VICTORIA DOCK CIRCUIT
F1H2O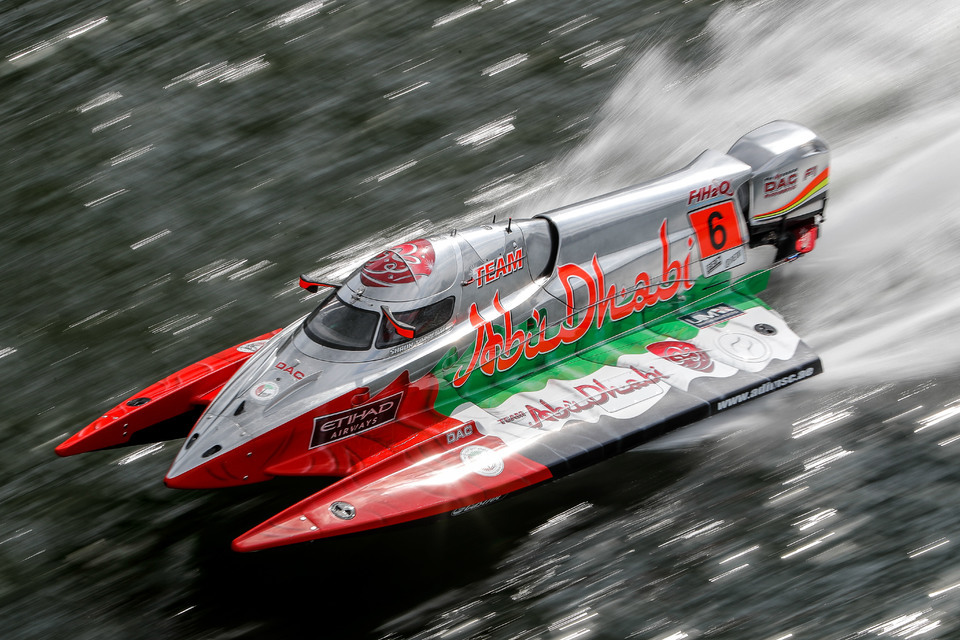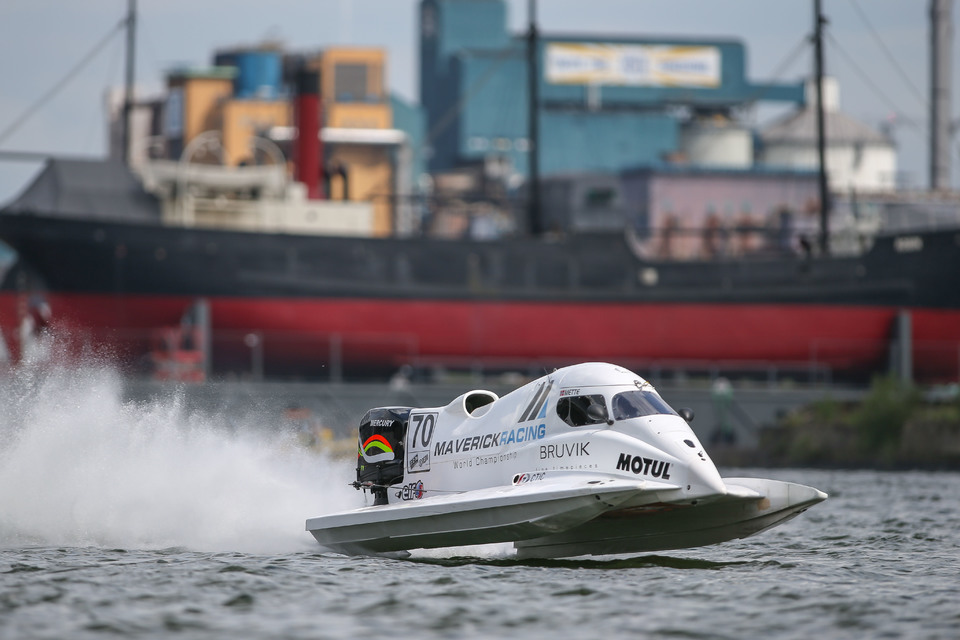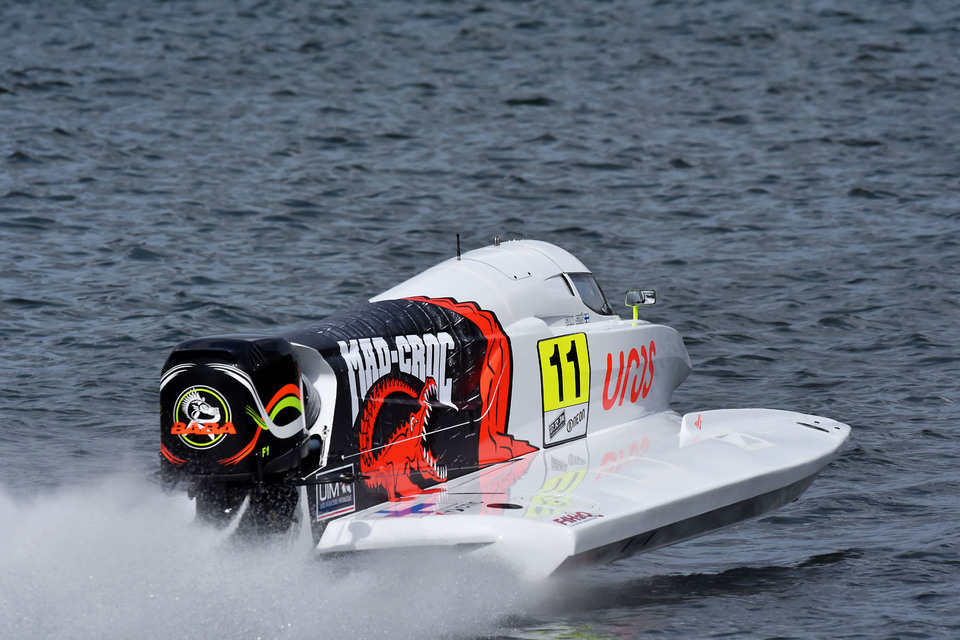 Friday, 15 June, LONDON (England): The drivers and teams competing in this weekend's UIM F1H2O Grand Prix of London had their first chance to try to understand the conditions they can expect over the next two days after a three hour untimed practice session in the city's historic Royal Victoria Dock ended a 33 year wait for the UIM F1H2O World Championship to be back racing in the country's capital.
Eighteen of 19 drivers grabbed the opportunity to get out on the 1.72km two-pin oval circuit, the overall consensus of opinion is that they will come up against some very tricky and challenging conditions on a very tight circuit, especially when all boats are out on the water and racing competitively. "It's going be a real adventure," said Team Abu Dhabi's round 1 winner and championship leader Shaun Torrente. "With a lot of boats on the water it gets rough real quick and then depending on the wind, one lap you get a big gust the next nothing. Sometimes it picks the boat up other times it slams it down."
Getting her first taste of mixing it with the world's top drivers on her debut on the UIM F1H2O tour was 29-year-old Mette Brandt Bjerknaes from Norway who admitted to being excited and a little nervous. "It was great to have this experience," she said. "This was a new boat to me and it was a little light and very tricky to handle. We will have to add some weight to improve the balance so I didn't push too much this time. This is my first time on a circuit like this but I have raced in Rouen and in Nottingham so used to similar conditions. My target this weekend is to finish the race and to learn."
Sami Selio and teammate Filip Roms will be breathing a sigh of relief after enjoying an untroubled session with no technical or engine issues, the Mad Croc BABA Racing duo looking to launch their season with a haul of points in Sunday's race. "What a relief. We didn't break anything, the engines are fine and ran well and we only have some small issues to resolve." said Selio. "I am in a new boat and we are racing in very different and tricky conditions to other races so is not the ideal time to face the challenge of a new boat. But we ran for a lot of laps didn't push and can now work on a few adjustments."
Marit Stromoy is another of a clutch of drivers looking to make up lost ground after a no pointer in the opening round after tangling with Jonas Andersson. "Today went well. We tested different props and adjusted the weight to improve the balance but it is a very different type of circuit to what we are used to," she said. "The conditions are confusing, waves coming from all directions and sometimes there is wind then it just drops and it is something we will need to pay attention to in all sessions."
Drivers get their next opportunity to get out on the water with a two hour practice session on Saturday morning starting at 10:15hrs, with BRM Official Qualifying at 15:30hrs.