June 30, 2017
TORRENTE UPBEAT AND RELISHING CHALLENGE AHEAD
F1H2O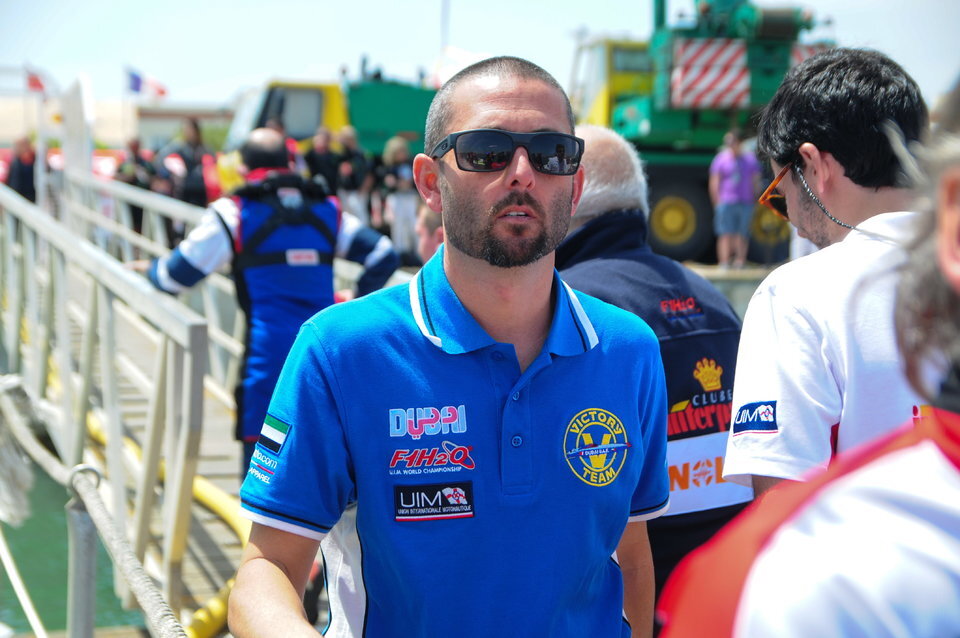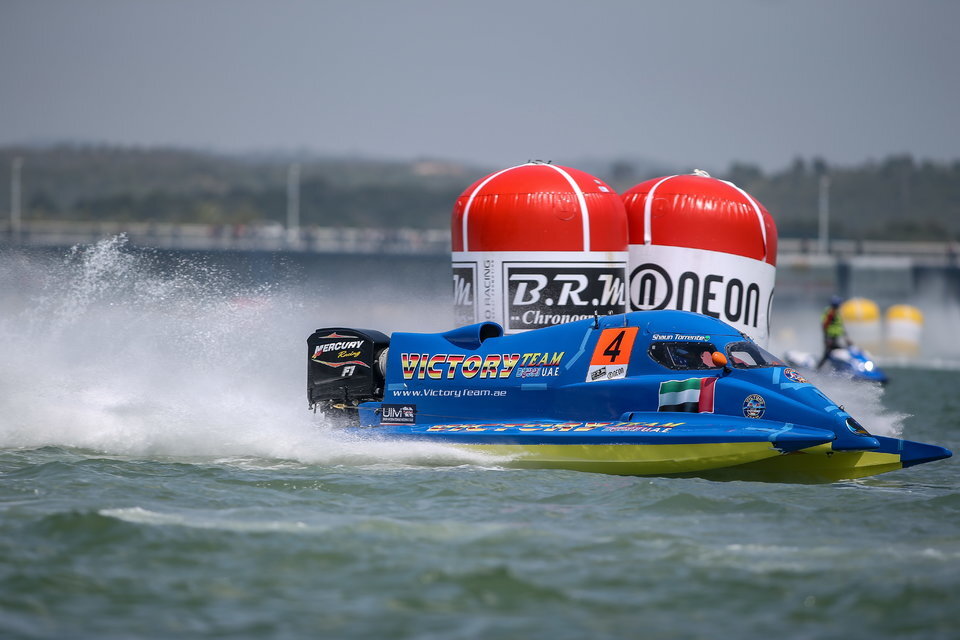 Friday, 30 June, EVIAN (France): Shaun Torrente will line up in Evian at this Weekend's UIM F1H2O Grand Prix of France looking to heal a self-inflicted wound and get the win that 'eluded' him last year on Lac Leman, after clouting a turn-bout and ceding the lead.
In 2015 in Evian the American ace reignited his racing-career and teamed-up with Victory, giving the Dubai-based outfit their first GP win in Sharjah last year. He looked to be on course to repeat that at this season's opener in Portimao for the 'new look' team under Scott Gillman after giving them their first pole but was forced to retire from the race, surrendering a massive lead after 10 laps. Despite the loss of points, Torrente remains upbeat. "It's been a strange couple of years for me. We either have reliability, but not the power and pace or vice versa. Now we feel we have found both and we have worked hard over the last two months to get there," he said. "The boat really suits me. The work Ron [Andersson] is doing with the engine is great so I believe we are in good shape."
Torrente [and teammate Ahmed Al Hameli] tested extensively in Italy prior to heading to France with Torrente confirming they learned a lot from Portimoa and from the engine and prop tests they carried out. "Yes we did, absolutely. We have spent a lot of time on that. The fuel was-is really the issue. It makes a lot of power it's just that it's really hard on the engine. And going the distance is always going to be a big question mark? But we now know what works for us. Here we might have one set up for qualifying and one for the race. We will see.
"But the other thing is that in Evian and with the unpredictable conditions it means it is not really about horsepower or the propeller. It's about you and what you can do in your boat with whatever set up you opt to run. The conditions can really push you and really test you.
"The waves here, the long rollers are very hard to read. It's a big test and that's the challenge. Anyone can do a quick lap in the flat but conditions here can test you as a driver as a person.
Torrente knows he has points to make up after gifting his rivals a 20 point head start and the importance of this race in terms of a title challenge. "We must get back on track and into the fight. It's really important to get points. Believe me it hurts when you give them up for whatever reason. This is another race and for us all it is the same approach. We come here to win. As a driver I will take the risk if the reward is there. If not I will take the points on offer."
[The UIM F1H2O Grand Prix of France will be streamed live on f1h2o.com – coverage of BRM Official Qualifying starts at 16:15hrs on Saturday, 1 July with the Grand Prix of France starting at 15:00hrs on Sunday, 2 July…ALL times local]