September 3, 2016
AL HAMELI TOPS TIME SHEETS IN PRACTICE
F1H2O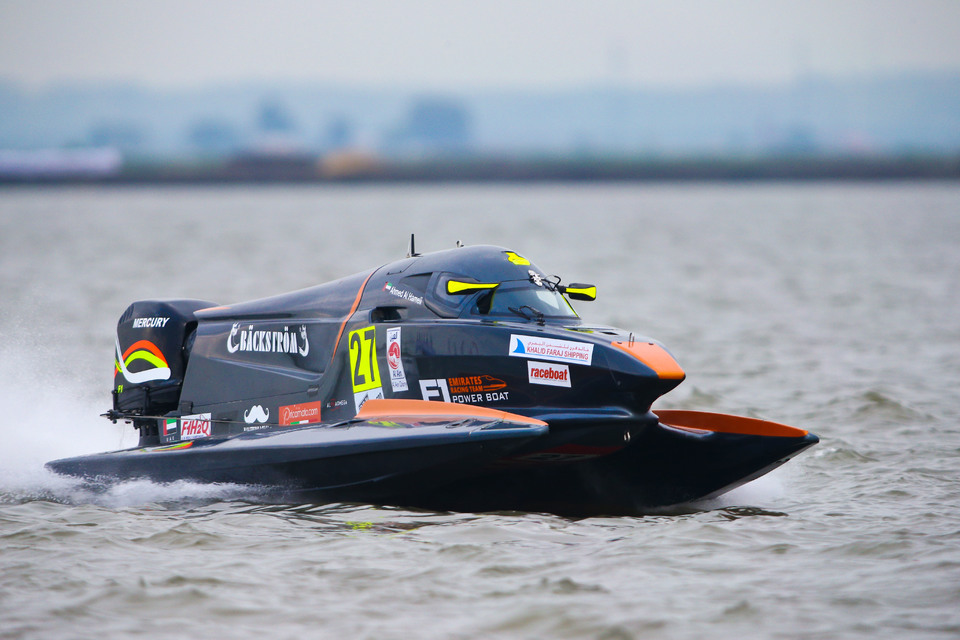 Saturday, 3 September, HARBIN (China): The first official times logged on the Hulan Estuary circuit at Wetland Park ahead of this week's UIM F1H2O Grand Prix of Harbin in china saw Ahmed Al Hameli at the top of the time sheets in a session that saw the top ten separated by just 1.44s.
The Emirates Racing driver took full advantage of the one hour session to rack up 34 laps, posting the fastest time of 36.37s, averaging 202.91kmh and edging Team Sweden's Jonas Andersson by .21s, with Shaun Torrente .36s off the P1 slot.
There were a clutch of notable performances which a trio of drivers will be hoping to carry through to this afternoon's BRM Official session at 15.00hrs [local]; Chinese driver Xiong Ziwei gave the home crowd something to cheer going fourth quickest with 36.84s and was the fastest of the CTIC F1 China boats, his teammate and countryman Wu Bingchen struggling for pace and managing just going eighth quickest in F4-S qualifying earlier in the morning.
Victory Team's Nadir Bin Hendi used the full hour to run 54 laps and produced one of his best outings in his relatively short F1H2O career posting 37.54s to go seventh quickest, with 22-year-old Mike Szymura having a stellar outing in his Dragon boat going ninth quickest in 37.66s for Team EMIC.