October 25, 2016
CHIAPPE IN THE DRIVING SEAT!
F1H2O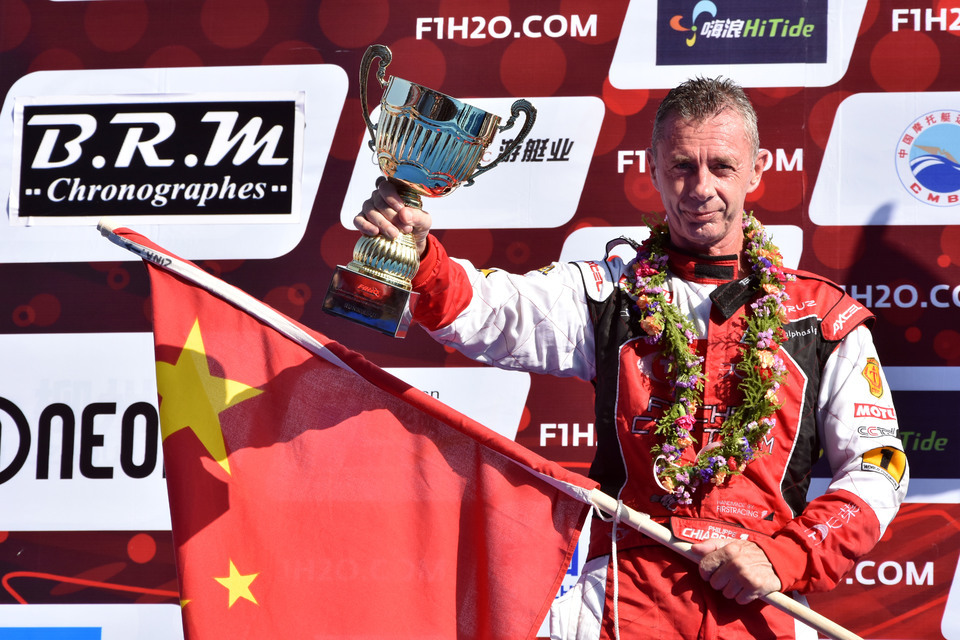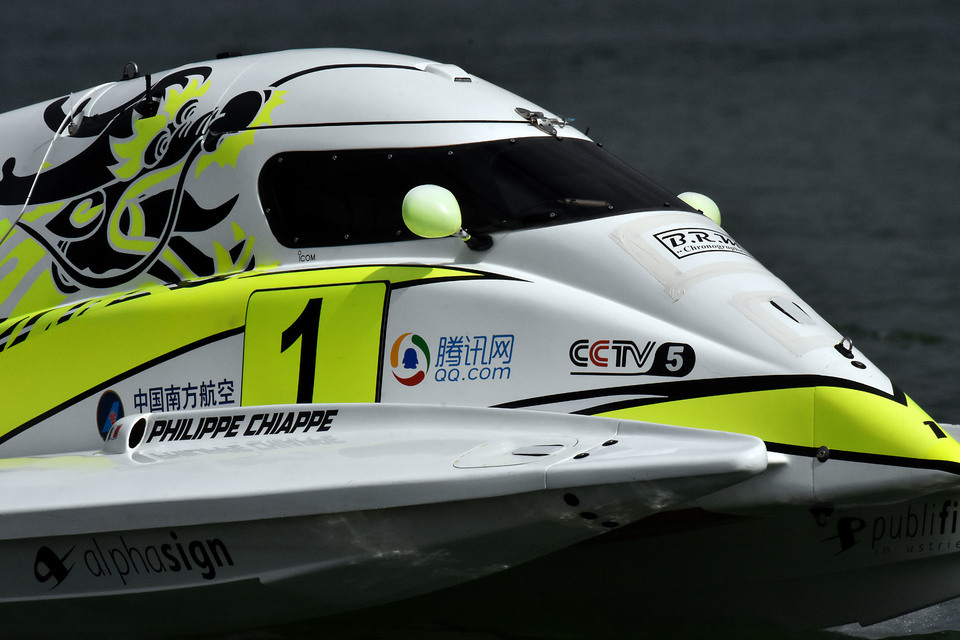 Tuesday, 25 October: Defending world champion Philippe Chiappe is very much in the driving seat and in control of his own destiny in the race for the 2016 UIM F1H2O driver's world title with two races remaining.
Two-time champion Chiappe tops the standings with 67 points and could close out the title race at the penultimate Grand Prix of the season in Abu Dhabi on 7-9 December, as he did last year.
The mathematical permutations, ifs and buts and what could or might happen are endless; but a second career-win in Abu Dhabi for the CTIC F1 Shenzhen China driver would take key challengers Sami Selio on 47 points and Alex Carella on 42 out of the title chase, irrespective of where they finish.
If Shaun Torrente was to follow Chiappe to the chequered flag [in Abu Dhabi] in second place he would be the sole remaining challenger but would then need to win at the Grand Prix of Sharjah a week later on 14-16 December, with Chiappe finishing in tenth or not finishing.
But if Chiappe wins [in Abu Dhabi] and Torrente is third or lower, the Frenchman from Le Vaudreuli will be champion for a third consecutive season.
Equally Chiappe has the luxury of knowing that he can pace himself to the end and does not need to win again this season and can shadow and let his challengers fight it out for the points in both races. And as he eluded to in Liuzhou in China last time out, the title is not foremost in his mind 'we must finish, get points and the title will take care of itself'.
But he is well aware of the ever-lurking ifs buts and maybes and the fine line between success and bitter disappointment; in Liuzhou, a bruising 50 lap race against the draining elements of heat and humidity that left drivers and equipment hanging, Chiappe's second spot masked a driver on the edge of exhaustion and a boat that limped home far from 100% – another couple of laps and, well again, ifs buts and maybes!
Title race - five down two to go - 40 points on offer..!!
Chiappe – 67pts
Torrente – 54pts
Selio – 47pts
Carella – 42pts
Andersson – 37pts