November 3, 2016
WILL AHMED AL HAMELI BE THE 'KEY' TO WHO WINS THE TITLE RACE?
F1H2O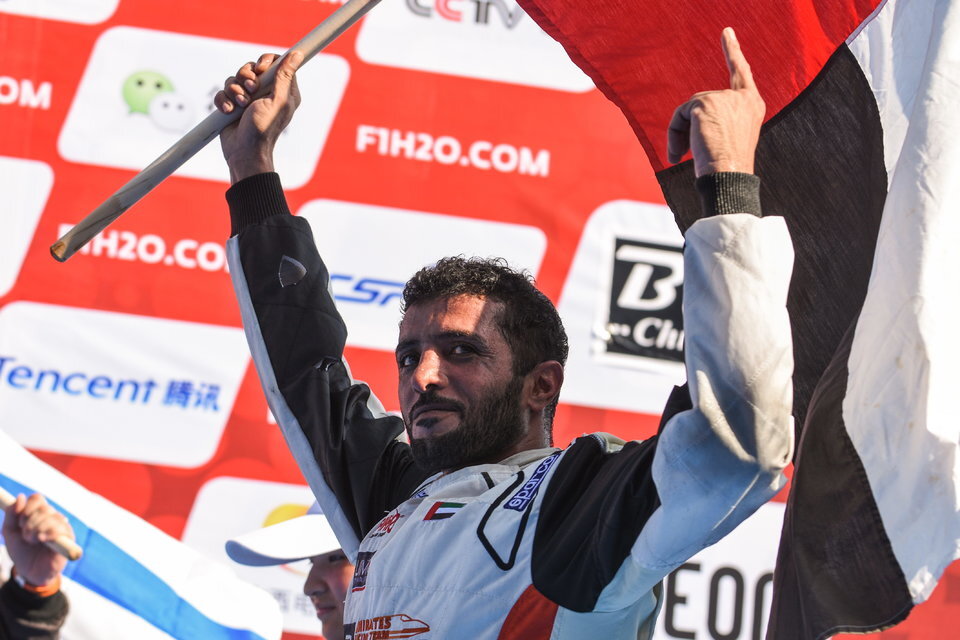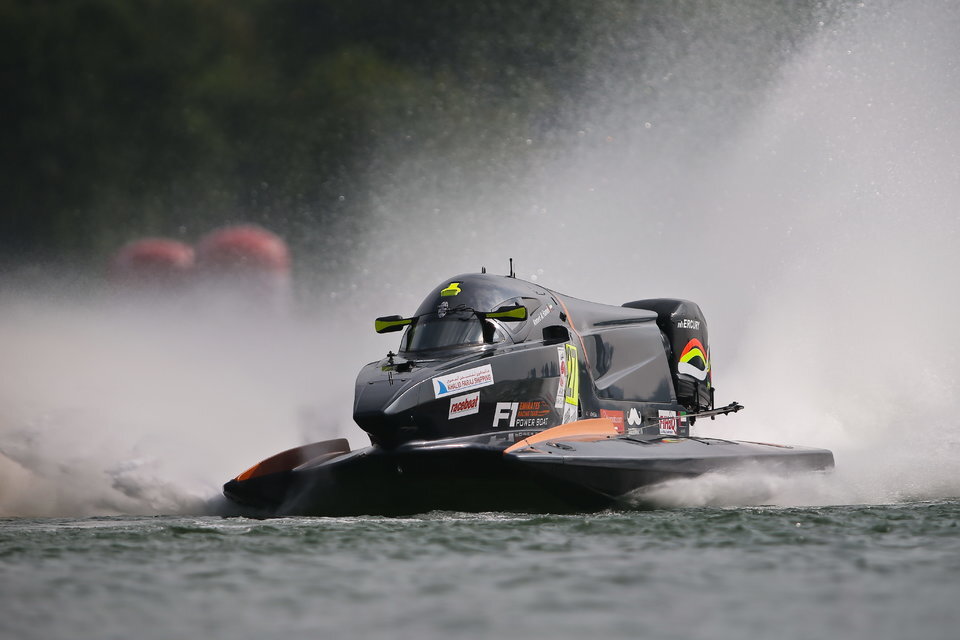 Thursday, 3 November: Emirates Racing's Ahmed Al Hameli may well hold the key to unlock the title race if he can deliver the same brilliant form in the final races of the season in Abu Dhabi and Sharjah in December that he produced in Liuzhou in China last time out.
The 2016 driver's title is beyond Al Hameli's reach, but his return to the top step of the podium in qualifying and the race in China was akin to the performances he was delivering in 2012 and leading the championship before a serious illness cruelly cut short his season.
The measure of his P1 qualifying laps and breath-taking first race win for Emirates Racing from lights out to chequered flag in Liuzhou will not have been overlooked by the five protagonists still in the fight for the title.
If Al Hameli delivers again and is in the mix for podium finishes and or race wins in the UAE he will be taking much needed points that the likes of Torrente, Selio, Carella and Andersson desperately want, out of the equation. Equally if he can unseat points' leader Chiappe he will back him into the chasing pack.
Al Hameli has a good record in both upcoming venues; of his seven race wins two came in Sharjah in 2010 and 2011, with four of his 20 career podiums coming in Abu Dhabi.
But the win at this home Grand Prix has so far eluded him. How sweet would victory in Abu Dhabi in December be for Al Hameli and Emirates Racing!
The Grand Prix of Abu Dhabi takes place on the 7-9 December with the final round of the season, the Grand Prix of Sharjah, on 14-16.