December 30, 2016
2016 – A VINTAGE YEAR FOR THE UIM F1H2O WORLD CHAMPIONSHIP
F1H2O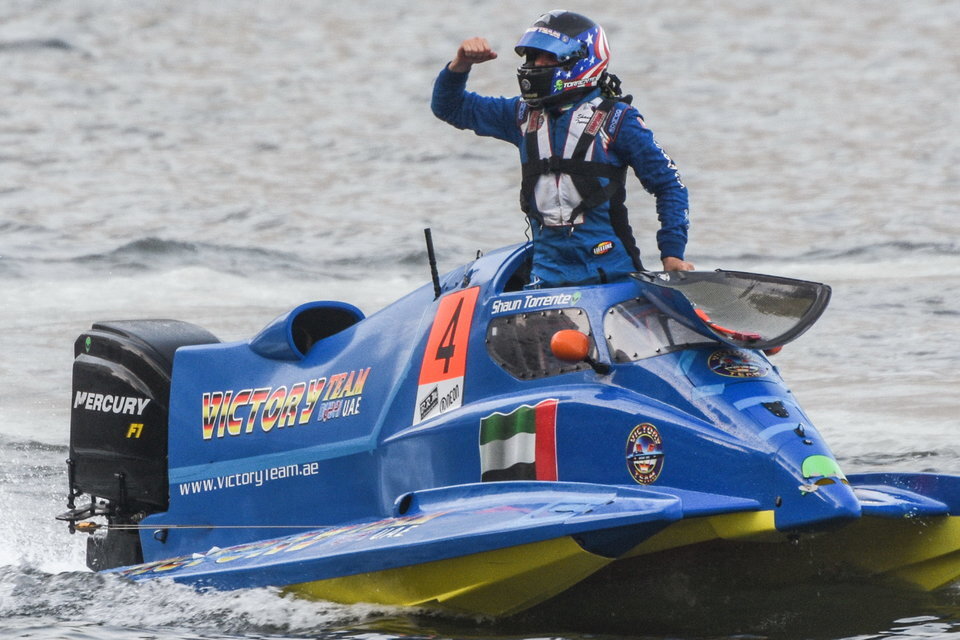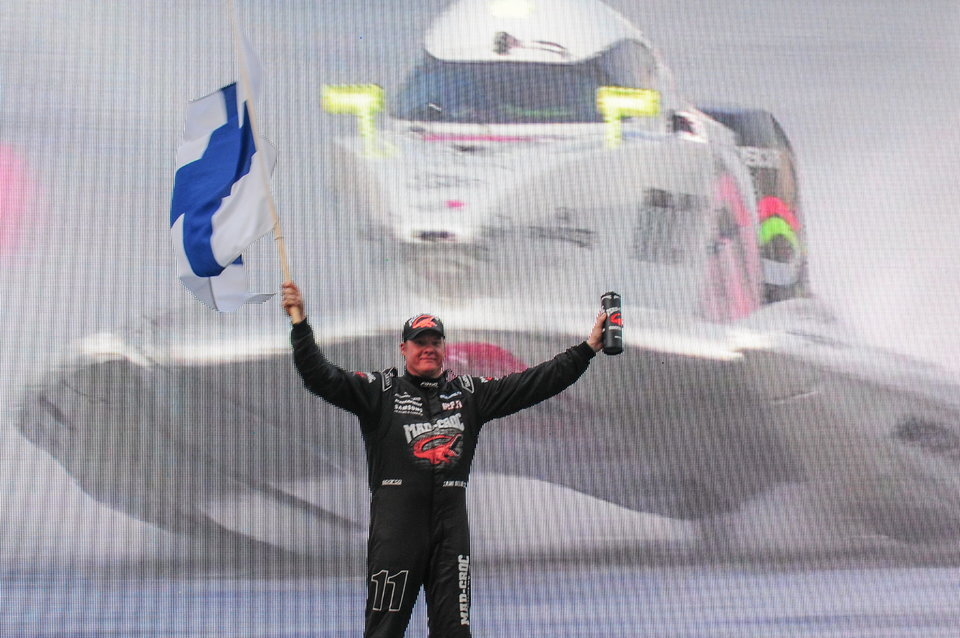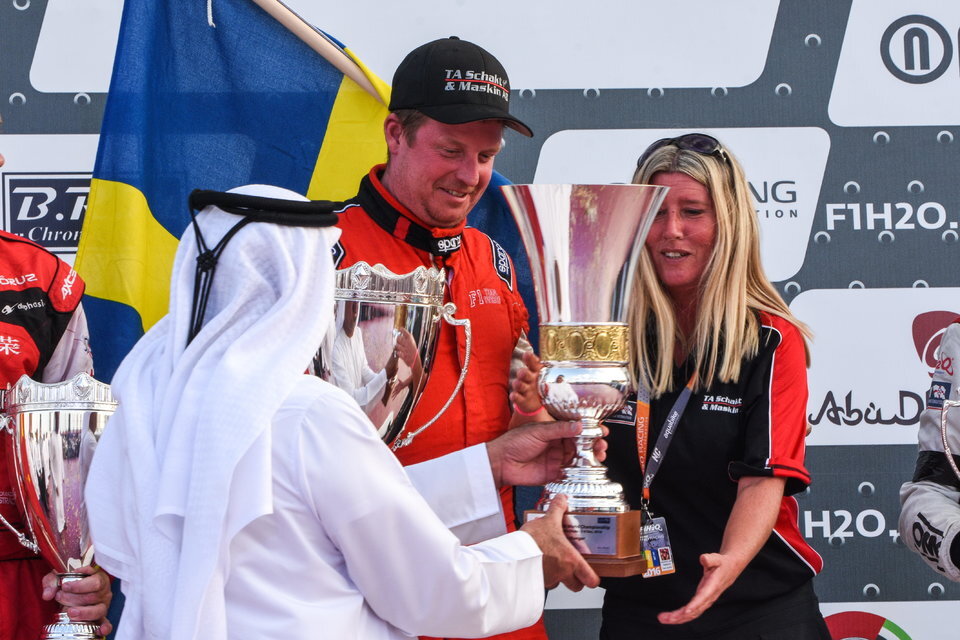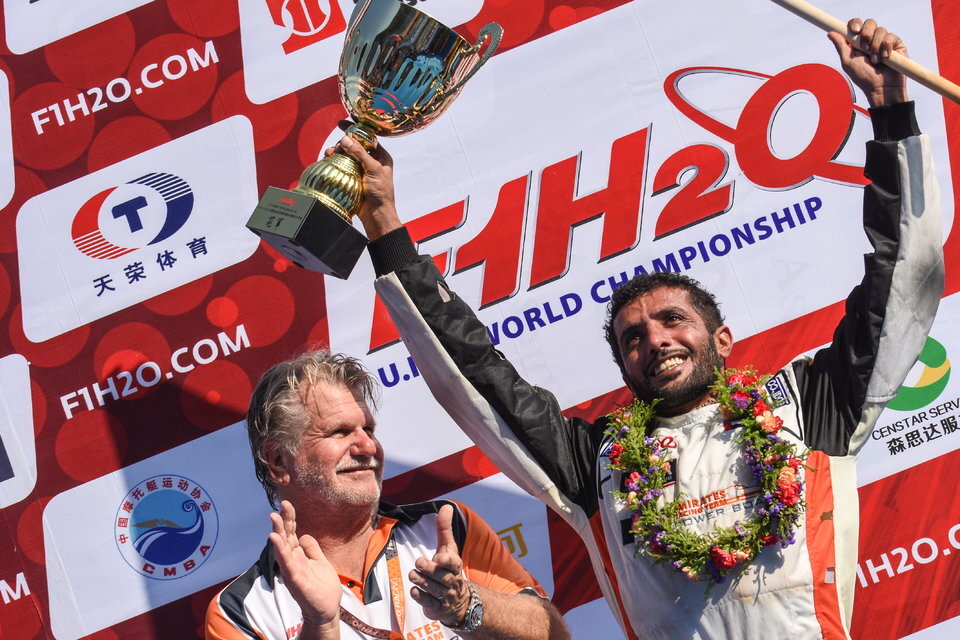 Friday, 30 December: 2016 will undoubtedly be remembered as the year of 'Le Chiappe', sealing a third successive world title with two Grand Prix wins and four podiums, as well as picking up the BRM Pole Position Championship, the Fast lap Trophy and guiding CTIC F1 Shenzhen China to the team's championship.
But this apparent dominance masked a thrilling and enthralling season with the UIM F1H2O World Championship cementing its stature as the world's number powerboat series.
Over the course of the year and seven Grand Prix later six drivers from six teams took race wins, five drivers topped the time sheets in BRM Qualifying in Q3, with four different boat manufacturers on the top step throughout the season.
Chiappe made the perfect start to his title defence in Dubai, taking the pole and leading home Alex Carella and Shaun Torrente, but in Evian the gremlins once again tripped up the Frenchman. Carella this time did get the win and the lead in the title race, young Filip Roms took his best result of the year, with that man Torrente again on the podium in third.
A return to Portimao saw Chiappe hit back to win, Carella stumbled home in fifth, and after gifting his rivals a 40 point start Sami Selio woke up taking the pole and finishing second. And yes, that man Torrente grabbed another podium – keep racking up the points his mantra.
Two races in China changed everything; two no points finishes saw Carella's title bid hit the skids, a rejuvenated Selio grabbed his second pole, by just hundredths from teammate Roms, and the win from Chiappe with Jonas Andersson emerging as a later challenger adding a third place to two fourths.
Liuzhou belonged to one man Ahmed Al Hameli and highlighted how fierce let alone how close the competition at the sharp end had become. Al Hameli and Chiappe matched times in qualifying, Al Hameli given P1 with a better second time and went on to take the popular win ahead of Chiappe and Selio, Torrente still very much in it with a second fourth place.
Two races remaining in Abu Dhabi and Sharjah, five in the mix for the title four chasing Chiappe; step up the outsider Andersson taking a brilliant pole and race win, Chiappe unfazed coming home in second with Carella snatching a brave third from Torrente on the finishing line.
And then there were two; Selio, Carella and Andersson's title bids had been eliminated, two left standing, defending champion Chiappe and the ever-present and tenacious Torrente. A simple scenario; Chiappe needed one point, Torrente had to win and Chiappe break on the Khalid Lagoon in Sharjah.
A spectacular pole then an aerial extravaganza went to Andersson, Chiappe in P2 Torrente cussing 'damn that number 1 boat' in P3.
Showtime; Chiappe led the early stages - yellow flag - Torrente hit the front and did all that was asked of him to take his first win with and for the Victory Team. But taking the chequered flag behind him was the now three-time world champion Philippe Chiappe, with Selio gifted third after Carella's late exit, Andersson in fourth.
An extraordinary season was at an end; great new venues, multiple race winners and pole sitters and outstanding competition, a vintage year in all respects.
Happy New Year and roll on 2017.