January 27, 2017
GRANT TRASK JOINS EMIRATES RACING
F1H2O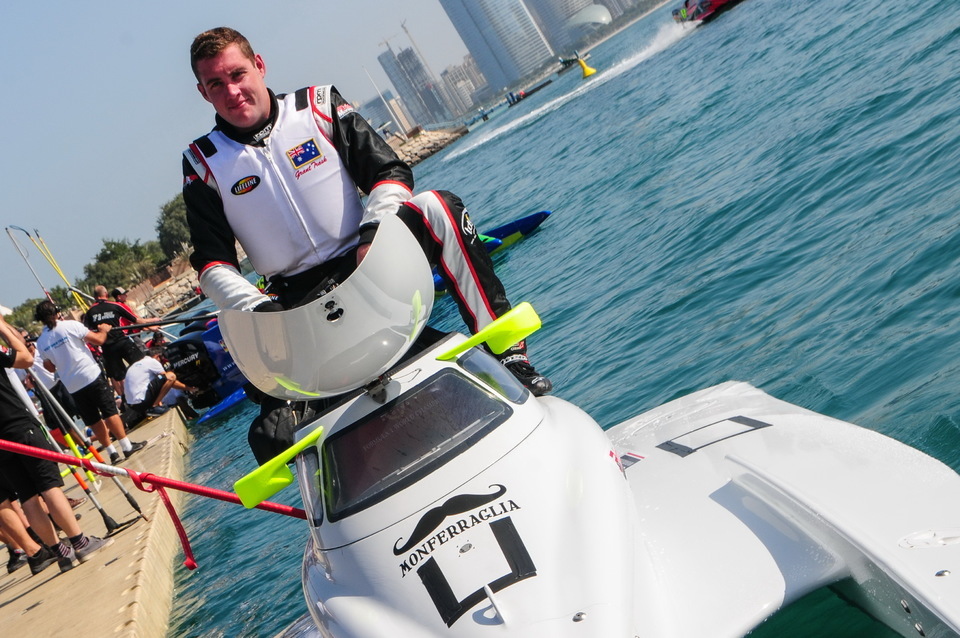 Friday, 27 January: Emirates Racings' team principal Scott Gillman has confirmed a revised driver line up for the 2017 season, with Australia's Grant Trask joining the team.
The 27-year-old 'rookie' from Brisbane will take over the seat vacated by the departure of Erik Stark and will partner the very experienced and seven-time Grand Prix winner Ahmed Al Hameli.
Trask made an impressive F1H2O debut at the end of 2016 at the final two rounds in Abu Dhabi and Sharjah; in Abu Dhabi he qualified in P16 and just missed a top ten finish, going even better in Sharjah driving up from P12 to finish in sixth.
His racing resume, to say the least has been impressive. He started out winning 'Rookie-of-the-Year' trophies in the Australian F3 and F2 Championships back in 2006 and again in 2007 before going on to become the outright F2 champion in 2008.
After taking a three year break from racing, while concentrating on family business from 2010 through 2013, the younger Trask came back with a vengeance, finishing in the top three in the Australian F1, 2000cc, FO and Unlimited Outboard Championships the last four years including winning the Unlimited Outboard Championship this season.
Gillman has confirmed that Trask will drive a DAC and that both drivers will test in San Nazzaro in Italy at the beginning of April.