January 30, 2017
2017 CALENDAR ANNOUNCED
F1H2O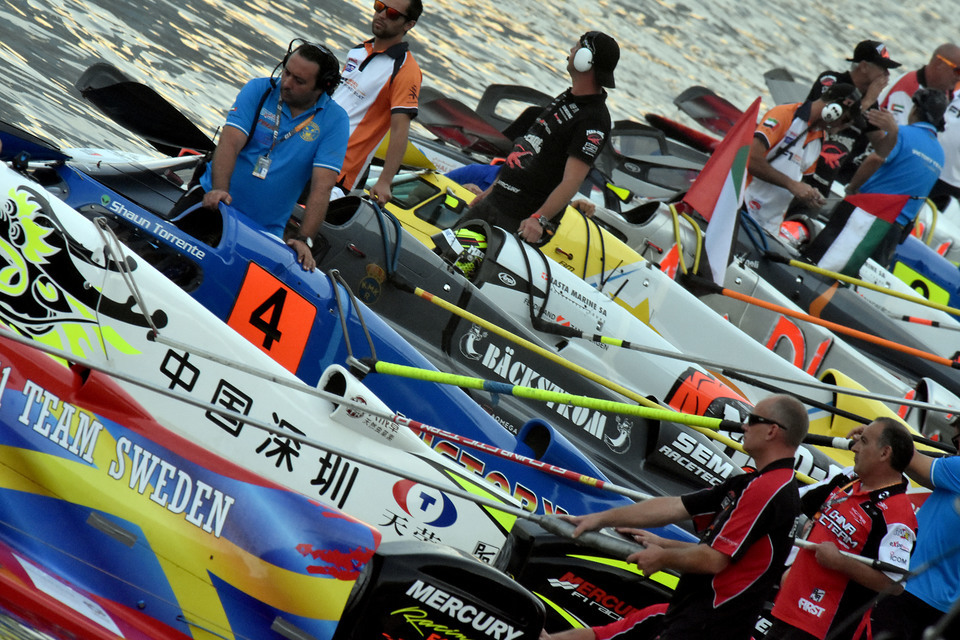 Monday, 30 January: Idea Marketing has confirmed the calendar for the 2017 UIM F1H2O World Championship, with seven Grand Prix across Europe, China, Asia and the United Arab Emirates.
For the eighth time in the championship's 34 year history the season-opener will take place in Portimao at the 16th Grand Prix of Portugal, the 15th to be held on the Arade River. From there the championship heads north to the idyllic spa resort of Evian, France, on the shores of Lac Leman for its third visit.
From Europe the tour heads east to China for its 16th year of racing and a return to Harbin, the capital and largest city of Heilongjiang province in the North East, with a second race in China and a race in Asia to be announced.
The championship will climax at its two most traditional and established venues in Abu Dhabi and Sharjah.
2017 UIM F1H2O WORLD CHAMPIONSHIP
22/23 April – Portimao, Portugal
1/2 July – Evian, France
12/13 August – Harbin, China
30 September/1 October – tba, China
11/12 November – tba, Asia
6/8 December – Abu Dhabi, UAE
13/15 December – Sharjah, UAE