October 3, 2016
4 INTO 1 DOES GO!
F1H2O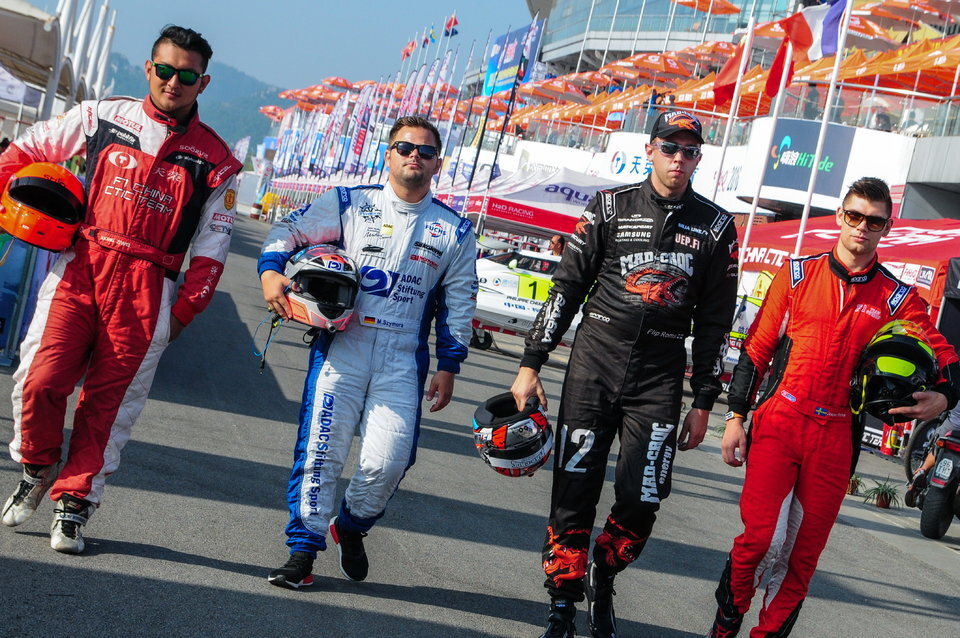 Monday, 3 October, LIUZHOU (China): Of the many national and international series that can lead to a seat in the top-flight of circuit racing, the one that puts young drivers in immediate line-of-sight of UIM F1H2O team principal's is the F4-S Trophy.
The F4-S feeder series and support races of the UIM F1H2O World Championship is a proven route into an F1H2O cockpit and currently four wannabe world champions, Filip Roms, Xiong Ziwei, Jesper Forss and the newest recruit, Mike Szymura, are all sitting in one.
The first challenge facing them is naturally the big step up into an F1H2O race boat and then having to prove themselves and their race craft once again to race officials. There is no mandatory trial period or number of races, but when the compulsory starting spot on the outside of the grid is no longer required, the road in front for them opens up a little.
Of the four, Mad Croc BABA Racing's Filip Roms' 'star' is presently shining the brightest with two podiums and a P2 in qualifying firmly tucked under his belt.
CTIC F1 Shenzhen China Team's Xiong Ziwei, the eldest of the quartet at 25, enjoyed his best results in Dubai earlier this year with seventh in qualifying and an impressive fifth in the race.
2016 is proving to be a tough year so far for Team Sweden's Jesper Forss, who won the F4-S title in 2012, a big crash in Dubai and technical issues since robbing him of the chance to post points this season.
For three-time F4-S Trophy champion Mike Szymura things are progressing nicely; in Liuzhou he is given his 'wings', will start from 11th of the dock and looking to add to the two world championship points that he has already secured.