March 19, 2018
ALEX CARELLA, NICOLO DI SAN GERMANO AND OSPREY IN THE SPOTLIGHT AT GLITTERING UIM GALA
F1H2O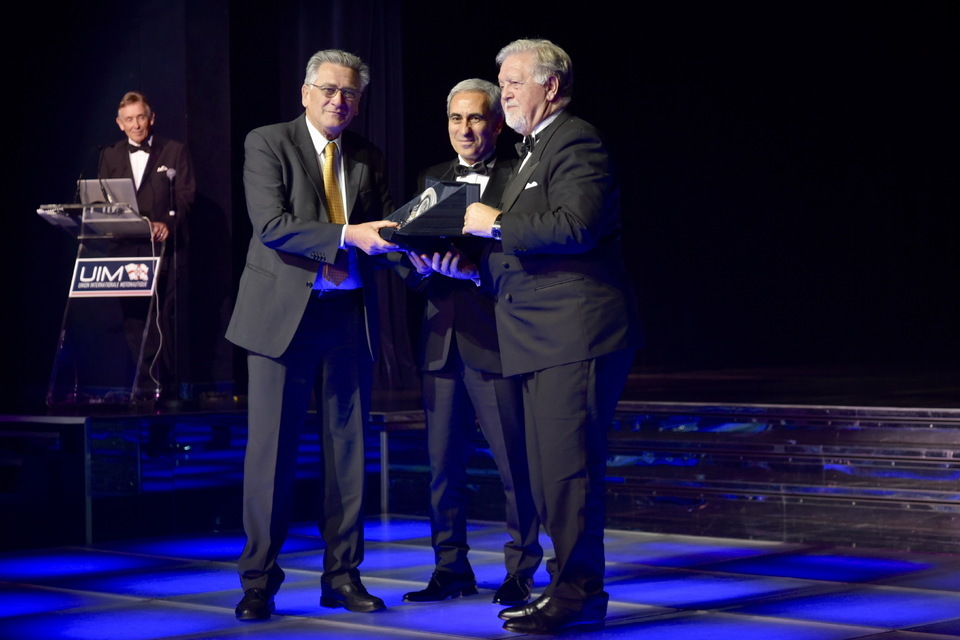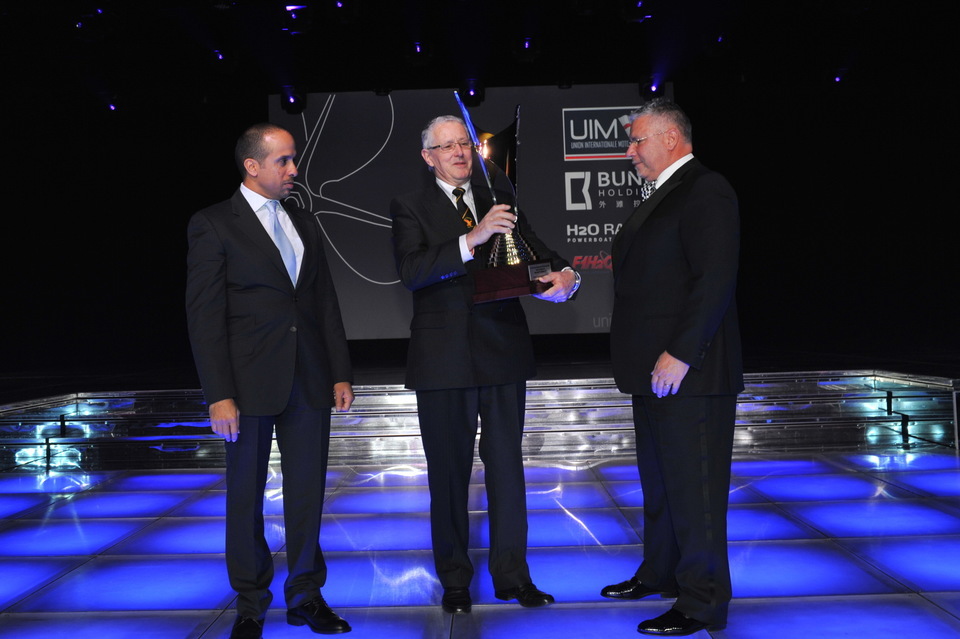 Monday, 19 March: The world's best powerboat racers saw their achievements recognised by their sporting peers at the 9th Union Internationale Motonautique (UIM) World Champions Awards Giving Gala, staged at the iconic Sporting Monte-Carlo, Monaco on the weekend.
The 2017 World Champions were joined by 400 special guests as VIPs from the boating industry, sport, media and business who attended the annual star-studded event sponsored by BUND Holding Group -China, H2O Racing and UNICEF. "The annual UIM Awards Giving Ceremony and Gala Dinner is undoubtedly one of the biggest appointments on the international powerboat season calendar," said UIM President Dr Chiulli. "We believe in celebrating and honouring the achievements of our World Champions and we are proud to share this evening with the distinguished drivers."
Italy's Alex Carella received his award for lifting the UIM F1H2O World Championship for a fourth time and securing Team Abu Dhabi's first drivers' title since 2006 with an emphatic victory at the final race in Sharjah last December before announcing at the recent Dubai Boat Show that he will drive for the Victory Team in 2018.
The prestigious UIM Stefano Casiraghi Memorial Trophy was awarded to H2O Racing president Nicolo di San Germano in recognition of his outstanding and enduring commitment to the sport of powerboat racing. With more than 30 years dedicated to this sport, di San Germano is a familiar figure to everyone in powerboat racing having played a pioneering role in the organization, management and promotion of classes across the board including F1H2O, Aquabike, Class One and Nations Cup.
The UIM Safety Award was handed over to the Osprey Powerboat Rescue Team, the UK-based powerboat rescue experts who have more than 50 years' experience as one of the world's leading rescue teams for watersport activities. They provide a vital rescue service at UK and global powerboat race meetings, while its members also provide expert medical, scuba and boat driving training, and are ever present on the F1H2O and Nations Cup tours.