March 28, 2018
ANDERSSON CONFIRMS EDIN IN TEAM SWEDEN LINE UP
F1H2O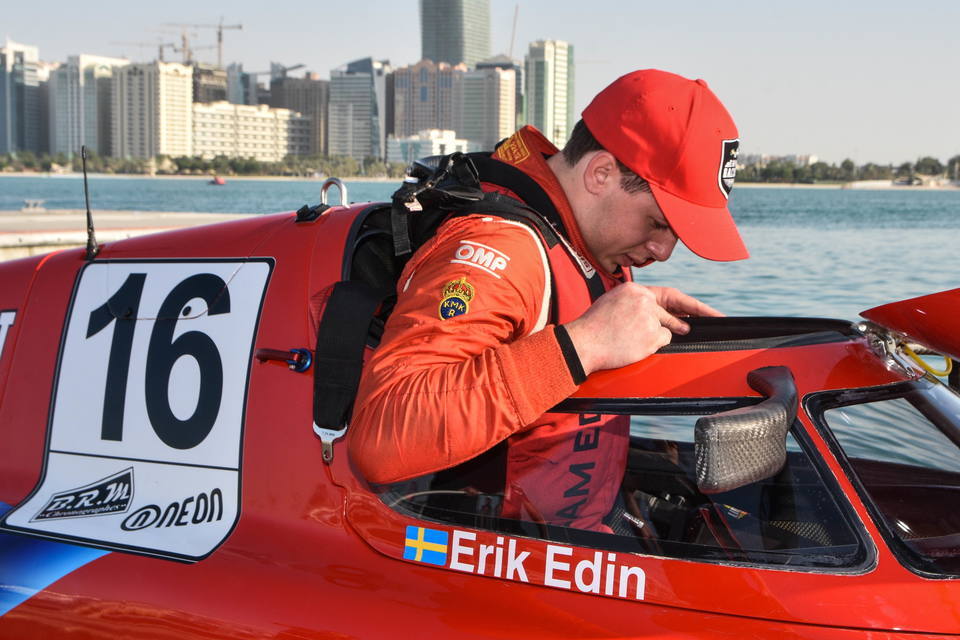 Wednesday, 28 March: Erik Edin will line up for his first full season in the top flight alongside Jonas Andersson at Team Sweden.
Team boss Andersson confirmed he had reached an agreement to bring in his fellow countryman full time after giving his younger teammate his first start on the UIM F1H2O tour at the end of last season.
Edin, 27, from Stockholm joined the team for the final two rounds in 2017 in Abu Dhabi and Sharjah but had to wait until Sharjah before making his actual race debut, bringing his DAC home in 11th spot.
He started racing at the age of 14 competing in the sport250 class, then moving up to GT 15 and then GT 30, picking up gold and bronze medals in the Swedish and World Championships.
In 2013 he stepped up into F2, finishing runner-up in the world championship in2016 and last year clinched the F2 European title.
The news of Edin's signing leaves one question unanswered. What will Erik Stark do?