December 16, 2016
ANDERSSON WILL START FROM POLE POSTION
F1H2O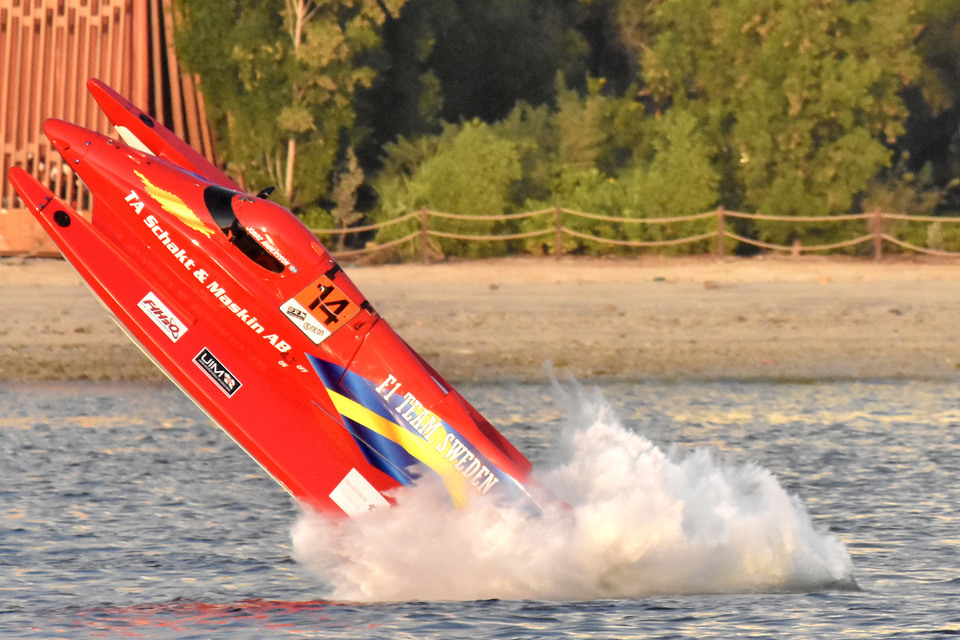 Friday, 16 December, SHARJAH, (UAE): Jonas Andersson has confirmed that he will run the same boat-engine set up in today's UIM F1H2O Grand Prix of Sharjah despite yesterday's spectacular exit from BRM Qualifying and will start from his hard earned pole position.
After setting what turned out be the pole winning time on his first run, Andersson pushed too hard and over he went, and remarkably walked away unscathed but a little cross with himself.
So, after waiting three years to add to his pole position win tally, two have come along in the space of a week with back-to-back success in Abu Dhabi and Sharjah.
Andersson and the team have given the boat a thorough check over and following a gentle runout in this mornings practice have given 'the old lady' the thumbs up. "The old lady feels like she should feel. We went out to check her over out didn't run so many laps to protect the equipment. But I have a good feeling and will run my normal race set up," said Andersson. "It is what it is. The boat feels as before but anything can happen. We will do what we can."