September 30, 2016
BENAVENTE HAS EVERY INTENTION OF CONTINUING SEASON'S POINTS RUN
F1H2O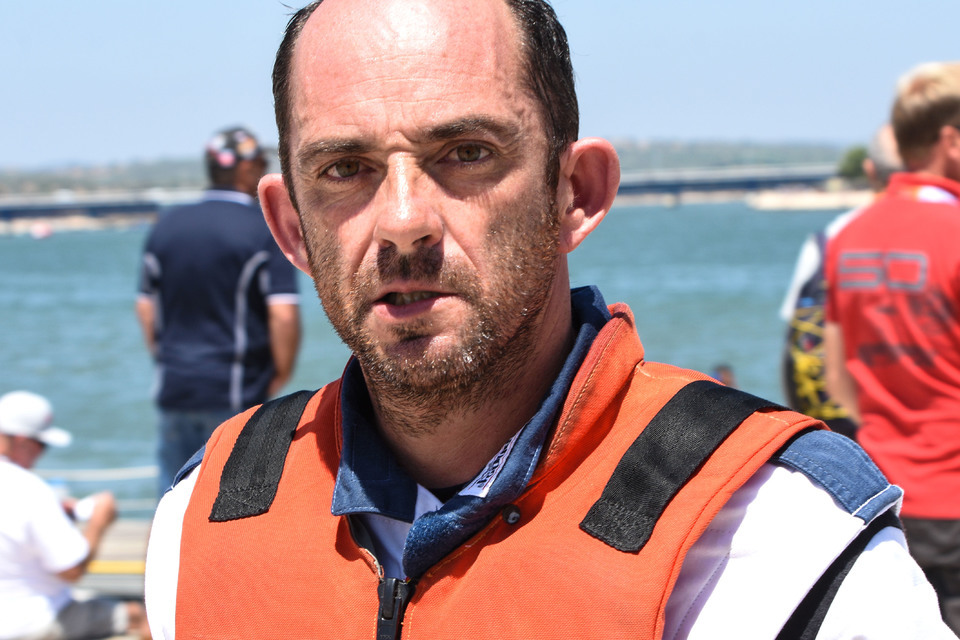 Friday, 30 September, LIUZHOU (China): Duarte Benavente will be looking to extend his season's points run and to try to improve on his seventh place finish in Liuzhou last year.
The Team F1 Atlantic driver is just one of two who has claimed points in all races in 2016 and is currently sitting in seventh place in the championship standings. "It's a case of so far so good," said the driver from Lisbon who will start his 127th race in Liuzhou. "We know where we are in terms of performance and we continually try to improve with small adjustments. It is good to be scoring [points] on a regular basis. It builds every ones confidence and is a good platform. We will try to continue this run and step-by-step improve performance.
"When the boats leave Europe it gets more difficult to work on them and time available is limited to races. After every race we analyse the performance and together with our boat builder we try to improve things. But in reality we can end up doing our testing or development work during the races. And that's why the extra free practice we get is so important. Sometimes things work sometimes not so we work race-by-race.
"The Moore boat is very good. I am very comfortable with it, it is easy to drive and the partnership I have with Moore Formula and David [Moore] is really helping me a lot."