December 13, 2018
CHIAPPE MAKES IT THREE WINS IN A ROW IN THE F4-S CHAMPIONSHIP
F4-S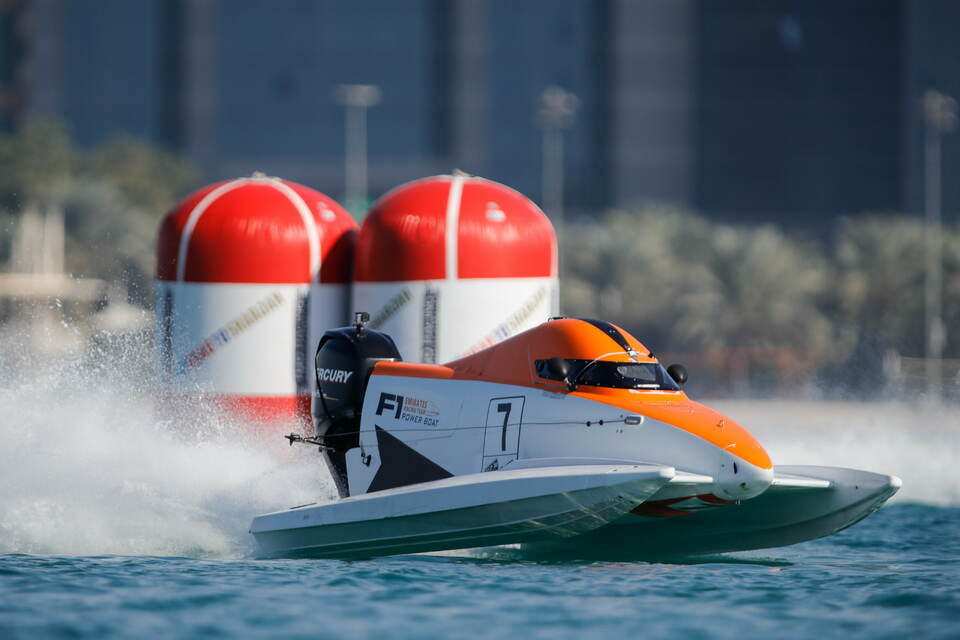 Thursday, 13 December, SHARJAH (UAE): Tom Chiappe extended his winning streak to three races in the first of two races in the F4-S Championship at the Grand Prix of Sharjah
Chiappe's fourth win of the season has opened up an 8 point gap over title rival Max Stilz who finished in third and what looked like mission impossible two events ago, with the Emirates Racing driver in fourth overall, the title is now within his grasp.
After going quickest in qualifying Chiappe led the nine boats for an unfamiliar rolling start and when the flag dropped just took off and was never challenged, running out the winner by 13 seconds.
Team Amaravati's Alexander Lindholm trailed the leader to the chequered flag, with Stilz in third for Blaze Performance.
more follows..
For full results:
https://www.f1h2o.com/results/2018/grand-prix-of-sharjah/f4-s