December 1, 2016
COULD HISTORY BE ABOUT TO REPEAT FOR SAMI SELIO?
F1H2O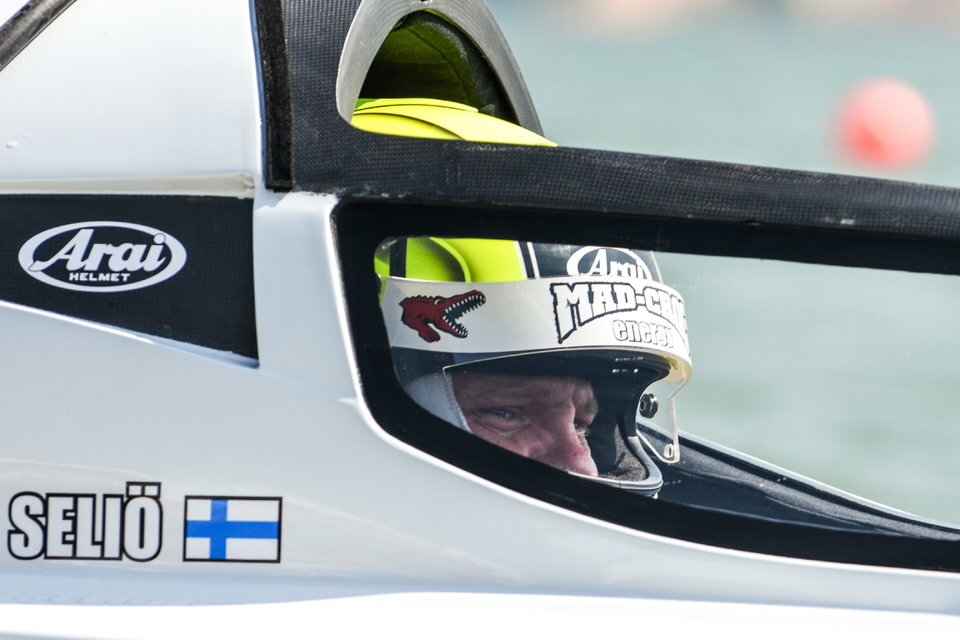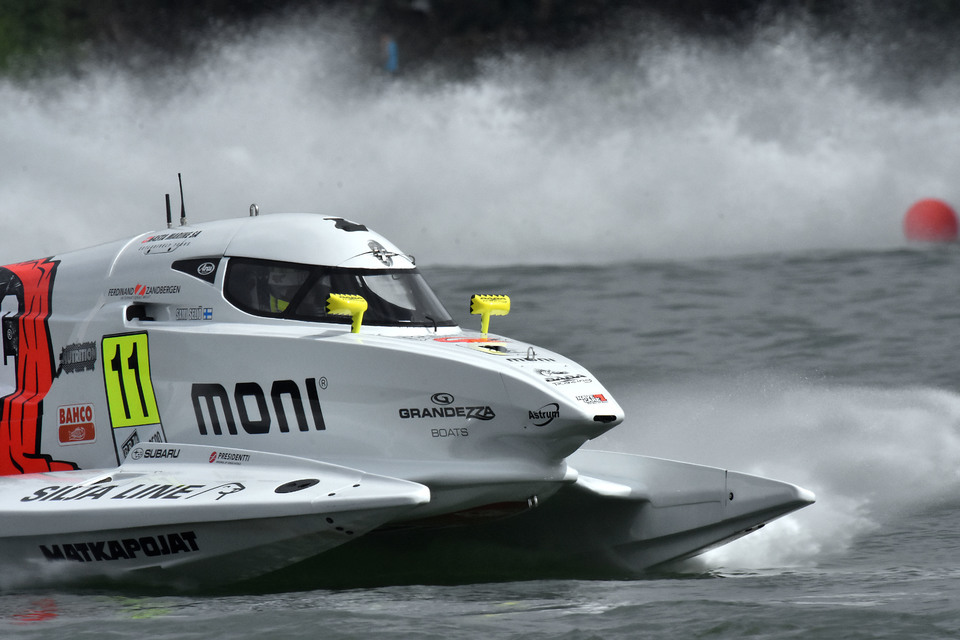 Thursday, 1 December: There will be a sense of déjà vu for Sami Selio and all inside the Mad Croc BABA Racing camp as they prepare for the final two races of the season in Abu Dhabi on 7-9 December and a week later [14-16] in Sharjah.
Selio is very much in touch in the title race and bidding for his third world crown and the scenario he faces is not dissimilar to his previous championship winning seasons.
Despite a poor start to the season and failing to post points in Dubai and Evian, a second place in Portimao, a win in Harbin and third in Liuzhou has put him right back in the mix.
To win the title the Finnish driver must come from behind and from third place to overturn a 20 point deficit to leader and defending champion Philippe Chiappe. But in 2007 and in 2010 that's exactly what he did.
In 2007 Selio was in second spot and 21 points in arrears of Guido Cappellini; he won in Abu Dhabi, Cappellini finished second and the deficit was cut to 16 heading to Sharjah. But Cappellini faltered, failed to finish and Selio grabbed the victory and the title by just four points.
Three years later a trio of drivers, Selio, his then teammate Alex Carella and Francesco Cantando trailed Jay Price by nine points; Selio again won in Abu Dhabi, Price took second but Carella and Cantando both failed to post points. Heading to Sharjah there were four points in it but it was Selio who took the title by six points after finishing second with Price managing only sixth place and the runners-up slot.
In December four drivers, Shaun Torrente (54pts), Selio (47pts), Carella (42pts) and Jonas Andersson (37pts) will all be gunning for Chiappe who holds the whip-hand in the title showdown with 67points.