December 6, 2016
UIM F1H2O WORLD POWERBOAT CHAMPIONSHIP SET FOR SPECTACULAR SEASON-FINALE
F1H2O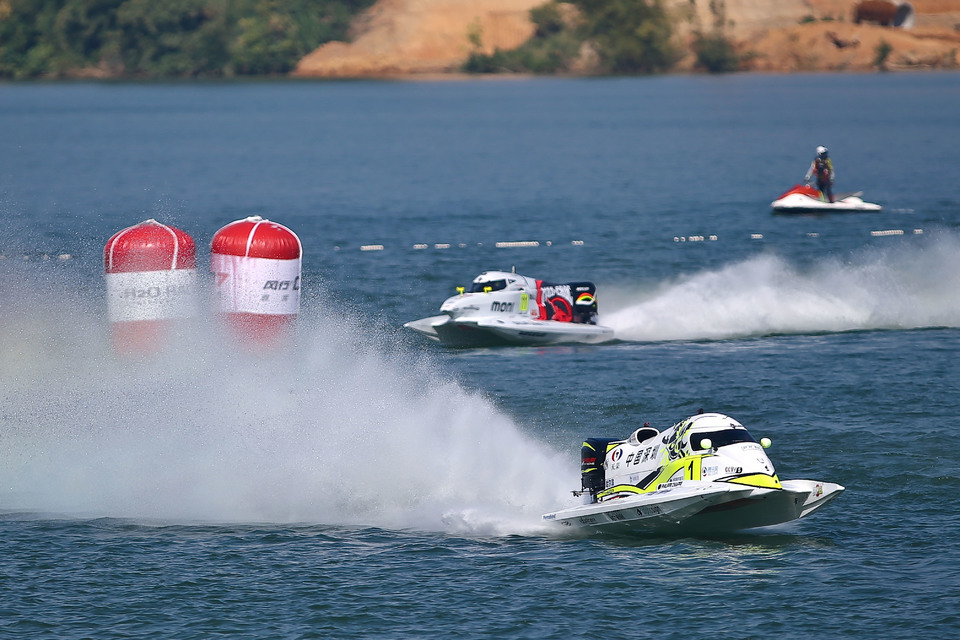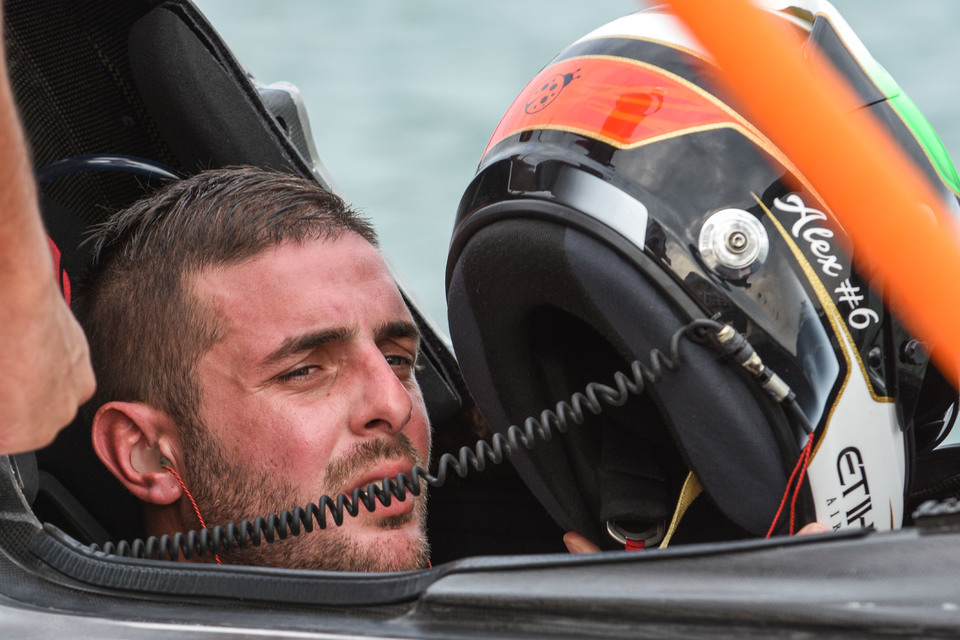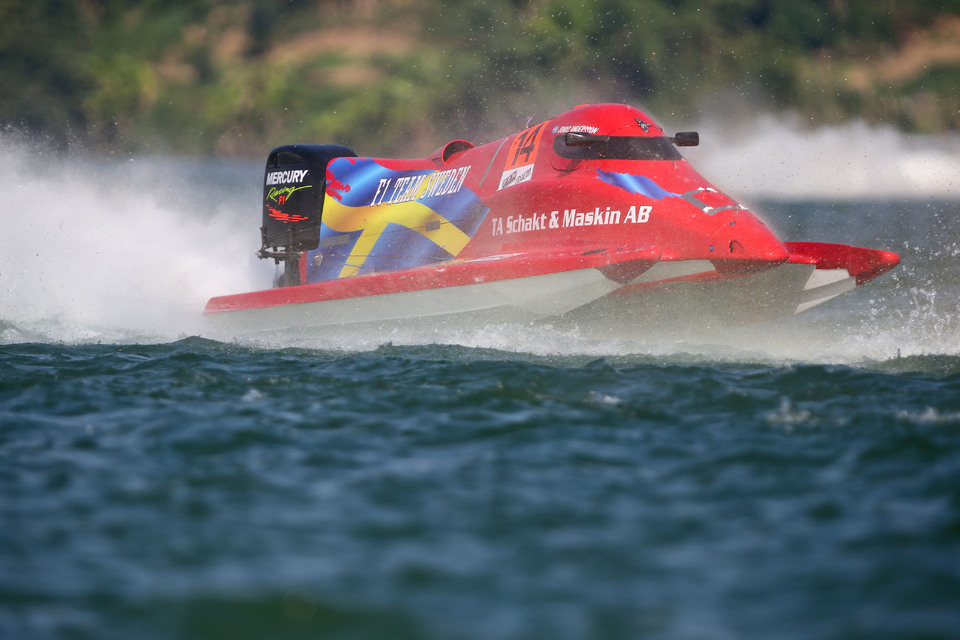 Tuesday, 6 December: The UIM F1H2O World Powerboat Championship is set for a spectacular season-finale with back-to-back races in the United Arab Emirates and five drivers from France, USA, Finland, Italy and Sweden in the frame and bidding for the coveted world title.
The opening exchanges of what promises to be a dramatic and nail biting ten days of racing with three world champions and two drivers bidding for a first title set to go head-to-head, kicks off at the penultimate Grand Prix of the season this week in Abu Dhabi on 7-9 December and followed by the final Grand Prix of 2016 in Sharjah on 14-16.
Defending and two-time world champion Philippe Chiappe holds all the aces and leads the championship standings on 67 points and seemingly looks well-placed to be on route claim a third consecutive world title.
The CTIC F1 Shenzhen China Team driver holds a 13-point advantage over immediate challenger Shaun Torrente and an eighth career-win and a second in Abu Dhabi would put him within touching distance of retaining his crown.
Chiappe's only win in Abu Dhabi was in 2014 when he lifted his first world title in imperious fashion, coming from behind to overhaul Alex Carella, winning the final two races of that year to claim the title by eight points.
For the quartet of drivers chasing the Frenchman the permutations are endless, not least taking the win in Abu Dhabi, and all require the championship leader to slip up.
If Shaun Torrente is to realise a first world title he has to end a 10-race winless drought, his last victory coming in Qatar in 2015. But the Victory Team driver has been supremely consistent this season and is the only one of the top-five to post points in every race, grabbing three podium thirds and two fourth-place finishes. A win in Abu Dhabi would keep his title hopes very much alive.
For Sami Selio and all inside the Mad Croc BABA Racing camp there will be a sense of déjà vu as they head into the final two races of the season and the scenario he faces in his bid for a third crown is not dissimilar to his previous championship winning seasons.
To win the title the Finnish driver must come from behind and from third place to overturn a 20 point gap to the championship leader. But in 2007 and in 2010 that's exactly what he did.
In 2007 he was in second spot and 21 points in arrears of Guido Cappellini but overturned the deficit, winning twice to steal the title by just four points. Three years later Selio was one of a trio of drivers who trailed Jay Price by nine points, and again Selio won through as they all faltered, could history be about to repeat?
If there is pressure on any one of the challengers more than the other it must be on Team Abu Dhabi's Alex Carella who after a turbulent pair of races in China and no points to show saw his championship lead disappear as the three-time champion slipped to fourth with 25 points to overturn.
But of the current crop of racers Carella has the best record in Abu Dhabi with three victories under his belt and will line-up on Friday as the defending GP champion at the venue where he took his first win for the team.
Sweden's Jonas Andersson will be the first to concede that he is the rank outsider and sits in fifth with a 30 point arrears to overcome. But the Team Sweden driver is a proven winner with four Grand Prix victories under his belt and will be looking to add to his podium finish in Harbin and two fourths in Dubai and Portugal earlier this year.
Whilst the focus of attention is firmly fixed on the title chasers, one man looking to upstage them all in Abu Dhabi will be Emirates Racing's Ahmed Al Hameli.
The 2016 drivers' title may be beyond his reach, but his return to the top step of the podium in qualifying and the race in Liuzhou in China will not have been overlooked by the five protagonists still in the fight for the title.
If Al Hameli delivers again and is in the mix for a podium finish and or a first race win in Abu Dhabi he will be taking much needed points that the likes of Torrente, Selio, Carella and Andersson desperately want out of the equation. Equally if he can unseat points' leader Chiappe he will back him into the chasing pack.
Nineteen drivers from 12 countries will line up for the Grand Prix of Abu Dhabi, with BRM Official Qualifying taking place on Thursday, 8 December at 15.30hrs [local], the race starting at 15.30hrs on Friday.
UIM F1H2O World Championship standings…title contenders
1. Philippe Chiappe (fra) – 67pts
2. Shaun Torrente (usa) – 54pts
3. Sami Selio (fin) – 47pts
4. Alex Carella (ita) – 42pts
5. Jonas Andersson (swe) – 37pts