April 21, 2017
GALE FORCE WINDS DISRUPT GRAND PRIX SCHEDULE
F1H2O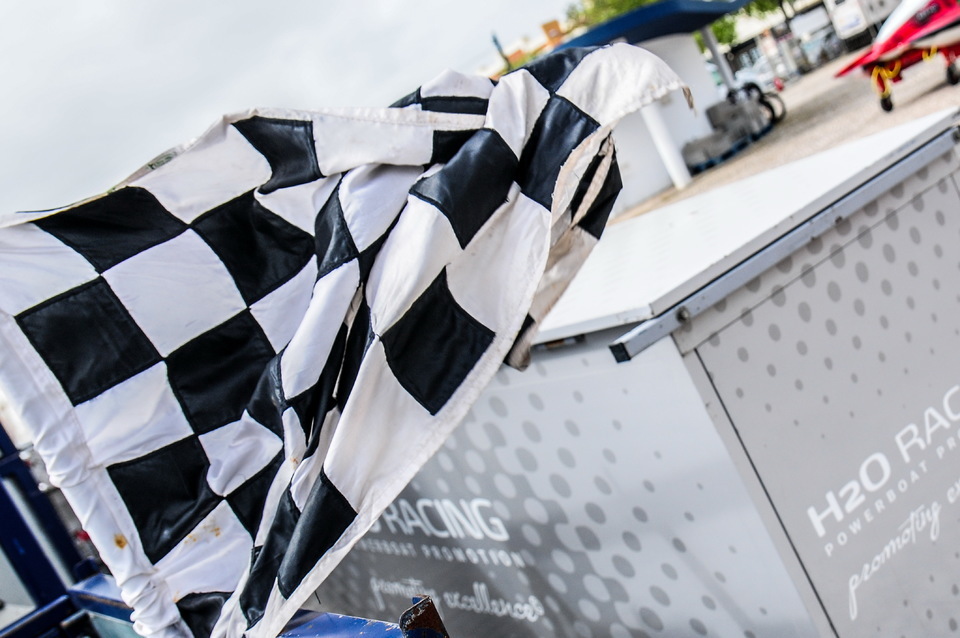 Friday, 21 April, PORTIMAO (Portugal): Gale force winds have forced race officials at this weekend's UIM F1H2O Grand Prix of Portugal to cancel today's free practice which was scheduled to take place at 14.00hrs, with further revisions to the weekend's racing programme anticipated.
Winds gusting up to 70km/h and whipping up the waves on the Arade River in Portimao mean the nine teams and 19 drivers now have to wait until at least tomorrow before dropping their boats onto the water and firing up their engines for the first time this season.
The man faced with managing what is a very fluid situation is UIM Commissioner and race director, Luis Ribeiro. "It is never easy to take a decision to postpone let alone cancel activities but with these conditions there is no option,' he said. "The wind is very strong today and tomorrow it looks as though it is improving slightly. We will watch the situation very closely but we know already we are being backed into a slight corner on Sunday whatever happens.
"The issue is not just the wind. We have the tides to contend with also and they dictate what we can do. We do not chose when we go on the water the tides do. Safety as is always the case the priority. To race we need a minimum depth of water under the boats and where the circuit is set on the Arade [River] that means we can only go out at high tide or just below that period. So it is another important factor in the overall equation."