November 18, 2016
"HALL-OF-FAME LEGEND" RENATO MOLINARI JOINS EMIRATES RACING TEAM!
F1H2O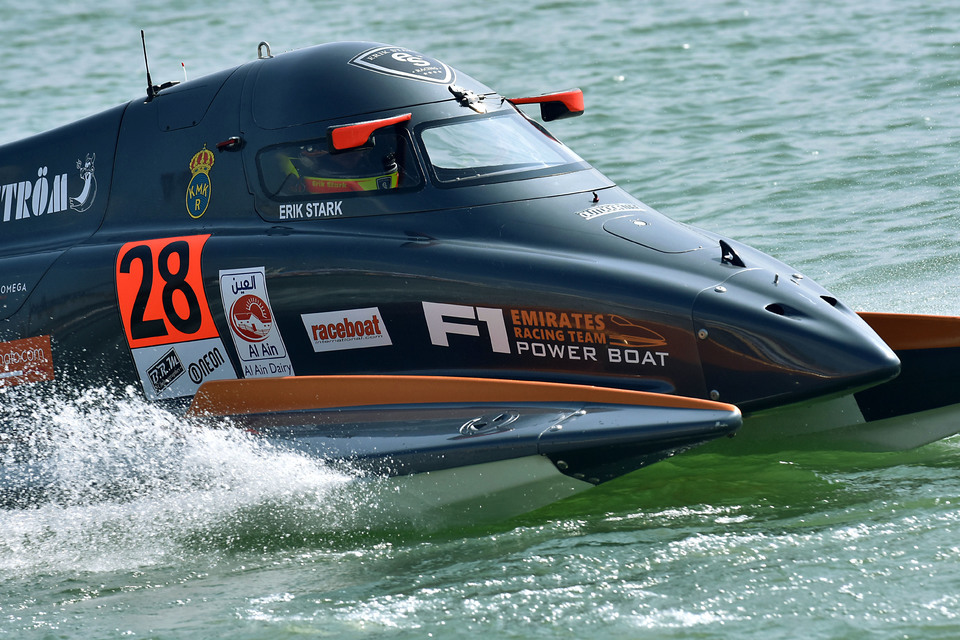 Friday, 18 November: One of the most revered names in the sport of inshore powerboat racing, Renato Molinari, has teamed-up with fellow "Hall-of-Fame" member Scott Gillman and has agreed to join him as Team Principal of the Emirates Racing Team organization beginning with the upcoming Grand Prix of Abu Dhabi on the 8-9 December, the sixth round of the 2016 UIM F1H2O World Championship.
Generally regarded as the person who helped invent catamaran race boats back in the 1970's, Molinari is a true legend of the sport, he has won 18 World Titles, including the first year of the UIM F1H2O World Championship back in 1981 and three in the series first four seasons before retiring from racing on the top rung in his sport.
The known maestro of powerboat building along with his racing, Molinari originates from Como, Italy and now makes his home in Casale Monferrato just a few kilometers from where Scott Gillman has his home where he lives during the summer. "Renato and I became neighbours and we really got to know each other very well and now we are close friends," said four-time world champion Gillman.
"We have spent many hours discussing the sport and I realized right away he continues to have wonderful and thoughtful ideas that will definitely help this team. I am truly so pleased to have him come on board and join our organization."
The Emirates Team, based in Abu Dhabi, on paper now has some of the most renowned crew of people in the sport. You have a pair of multi-time world title holders, working together with talented American Ron Anderson, who is in charge of Engine Development and who had a lot to do with the design of the current 2.5 litre V6 Mercury engine used in the sport today.
Add to that Claudio Borra, who is regarded as one of the tours best mechanics along with his boat building skills and you have an All-Star Team of personnel in just this one organization and ready to tackle the pressures of winning on home waters in just over two weeks' time.
Also note that their veteran team driver Ahmed Al Hameli is coming off a brilliant victory from pole position at the series last round held on the 3 October in Liuzhou, China, as the 37-year-old driver from Abu Dhabi won for the seventh time in his career and his first in five years since coming back from a serious medical condition that almost derailed his career in 2012.
Round this off with talented young star Erik Stark from Sweden, Al Hameli's teammate, who is currently seventh in the championship and is looking once again for a pole position in the Emirates this year after earning his career first a year ago at the final round at the Grand Prix of Sharjah.
The sixth round of the UIM F1H2O World Championship for powerboating will mark the 25th Grand Prix race since its inception in 1993. The new faces, now sprinkled around the Emirates Team compound, shows that this team is serious about continuing in making a real push to move their organization back to the forefront of the sport.
Who can bet against them with a pair of legends leading the way?