September 24, 2012
ILLNESS FORCES AL HAMELI TO MISS RACE IN CHINA!
F1H2O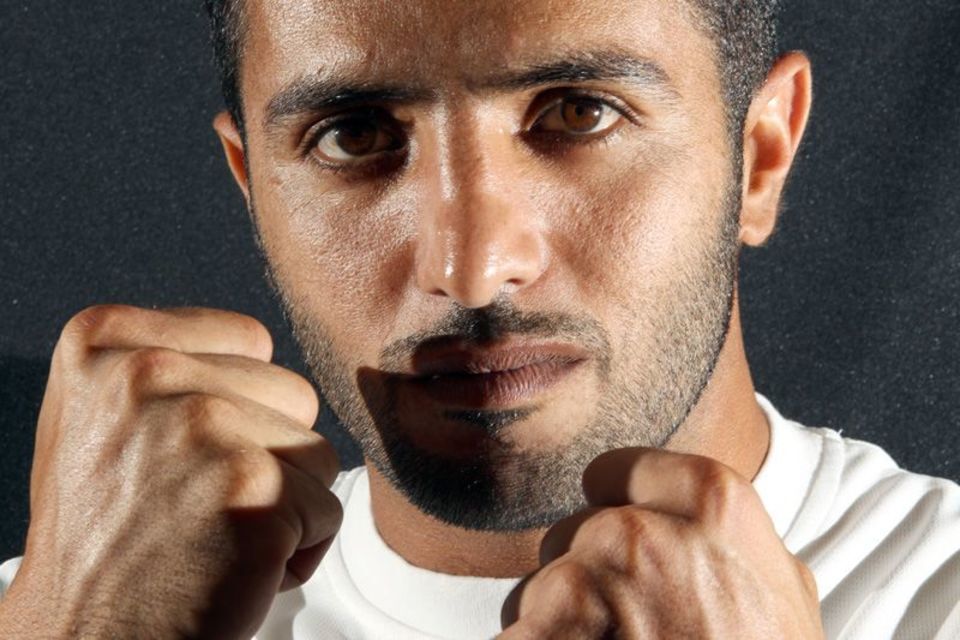 ABU DHABI - Monday, September 24, 2012 - Drivers World Championship points leader Ahmed Al Hameli of Team Abu Dhabi will be forced to watch the upcoming 18th Grand Prix of China, the fourth stop on the 2012 UIM F1 H2O World Championship for powerboating, from 12 time zones away as he continues to rehab from an operation for a tumor that was recently found that needed immediate attention.
The 33 year-old driver from the United Arab Emirates following his appearance at the Grand Prix in Kiev, Ukraine was examined after he complained of discomfort. He was immediately flown to the world renowned facilities of Johns Hopkins Hospital and University in the United States. The 123 year old facility is noted for it's teaching and biomedical research and located in Baltimore, Maryland an hours drive northeast of the nations capital of Washington, D.C.
The Abu Dhabi resident, with his 50 points in the season's first three races, has a nine point cushion on second place Sami Selio of the Mad Croc Team. He's earned three straight podiums with a victory from pole at the opening race at the Grand Prix of Qatar followed by back to back second place performances in Kazan in Russia and again in Kiev with three races still to be run in the championship.
"I am out of the hospital room and living now in a special apartment across the street and feeling much better," said Ahmed. "I've been here awhile and will be examined again tomorrow, but its been great having Scott (Gillman) and Ron (Anderson) visiting along with other friends who have been keeping my spirits up knowing I was going to miss China. My only confusion at the moment is trying to understand how American football matches are played as I watch them television here."
Johns Hopkins has a special connection to Ahmed as it is where in 2007 High Highness Sheikh Khalifa bin Zayed Al Nahyan of the UAE gifted the hospital the funds to begin construction on a new massive cardiovascular and critical care Tower which recently opened in April 2012.
"We are all waiting for Ahmed to come back as soon as possible," said the four-time World Champion Scott Gillman. "His positive influence on the team can't be measured just when he's sitting in a boat racing but his aura and whole personality that resonates throughout the team at every Grand Prix. He will be sorely missed in Liuzhou."
The 18th Grand Prix of China on the first and second of October will mark the fifth time the UIM F1 H2O World Championship has raced on the Liu River in Liuzhou. Abu Dhabi teammate Thani Al Qamzi has won here before as has Sami Selio and defending World Champion Alex Carella of the Qatar Team a year ago.
As drivers from nearly 15 countries line up to take the start of the Grand Prix on the second of October at 15:00 local, 08:00 GMT, Ahmed, along with many other thousands of race fans, will be able to watch the event "live" on the series official website at www.f1h2o.com. For Al Hameli, he'll have to get up early, for the Grand Prix will be airing at 03:00 Eastern Daylight Time along North America's East Coast.
We wish Ahmed a quick recovery and no announcement has been made for his replacement, if any, for Liuzhou.
Be In The Know - With F1 H2O!