December 15, 2016
JONAS ANDERSSON TAKES SPECTACULAR POLE IN SHARJAH
F1H2O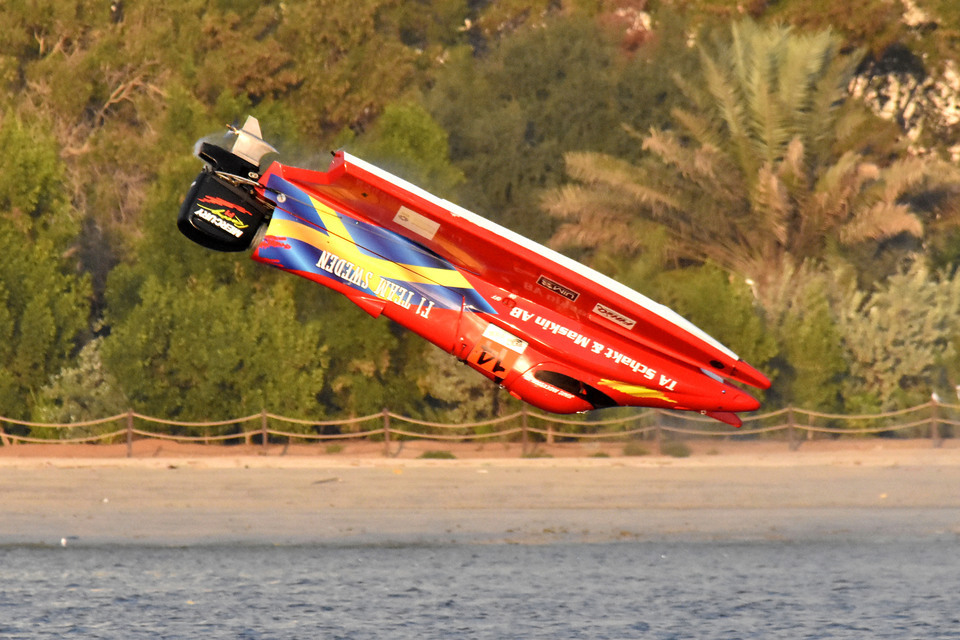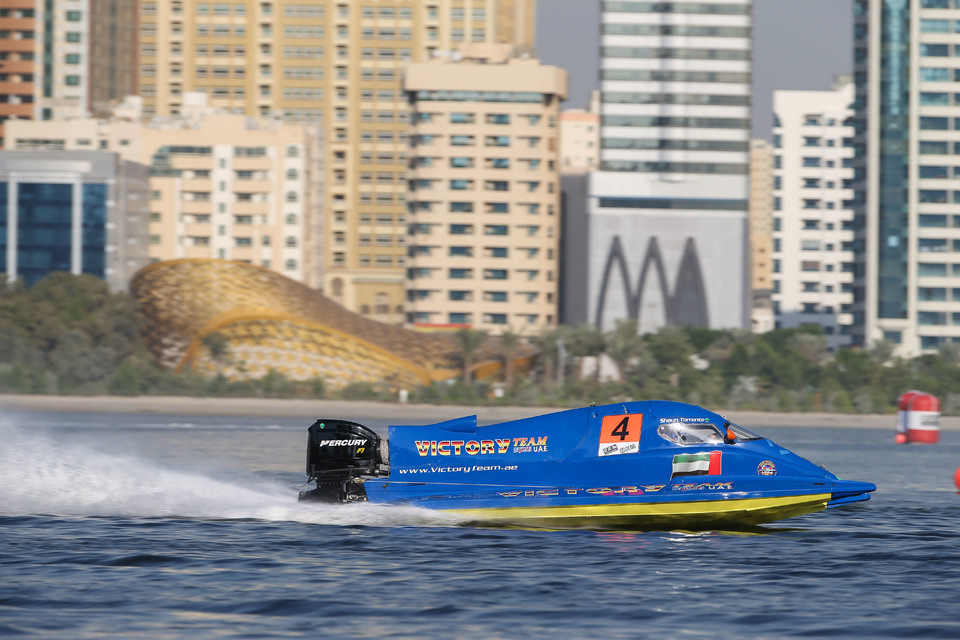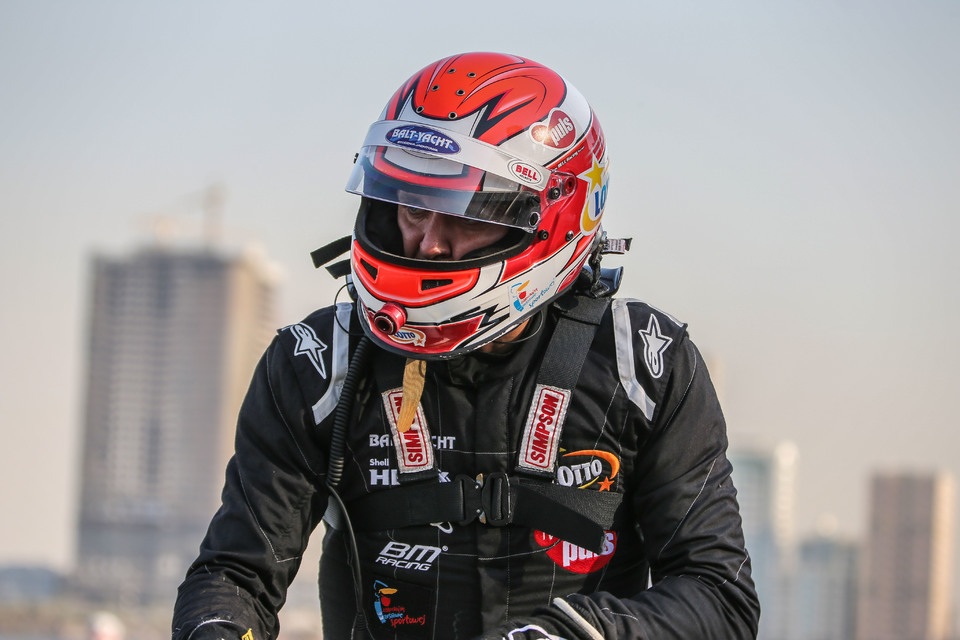 Thursday, 15 December, SHARJAH (UAE): Jonas Andersson produced two minutes of high drama on Khalid Lagoon this afternoon, taking pole position with his first flying lap of 44.33s in BRM Qualifying, then spectacularly launched skywards and crashed out on his second run. "What to say. I made a mistake," said Andersson. "I thought I had a little more to give so I wanted to push harder, but it was a little too much. Now I have to really check the boat, it doesn't look too bad but there are some cracks and I have to check the fuel tank is still intact. We see."
Defending world champion Philippe Chiappe will start tomorrow's UIM F1H2O Grand Prix of Sharjah in second place as he goes for the one point he needs to retain his title, with his only title challenger Shaun Torrente, who must win and hope his rival breaks or finishes out of the points, starting next to him.
In one of the most engaging and unpredictable BRM Qualifying sessions of the year there was intrigue and incident throughout.
Last year's Sharjah winner Marit Stromoy was the big surprise, going out in Q1, a bitter disappointment for the EMIC driver after an impressive fourth fastest time in morning practice.
Q2 saw the exit of a trio of big names, with Thani Al Qamzi down in 11th his teammate Alex Carella missing out by one place in 7th.
Emirates driver Ahmed Al Hameli was furious when he missed the cut, storming over to Shaun Torrente, clambering onto his boat and having words. "In the closing minutes I kept trying to find a gap, a clear run, but the guy from Victory Team Shaun Torrente kept blocking me, waiting for me then blocking me. You can't do that."
Torrente's response was one of bewilderment. "I have no idea what he was going on about. I was just trying to run my laps. My boat was really fast, I think I was running in third most of the time. But it was a mess out there. Everyone was looking for a gap. I never tried to block 27."
One of the highlights of a breathless qualifying was the performance by Blaze Performance's Bartek Marszalek, the Polish driver backing up a great eighth place in the morning practice session with P4 in Q2 to make it into the six-boat shoot out for the first time in his five–year F1H2O career, his ultimate time of 46.0 seconds putting him into sixth place for tomorrow.
Last year's pole sitter Erik Start was the first to go in the shoot-out. He pulled out of his first run then posted a 45.11 lap but that was immediately eclipsed by Andersson.
Marszalek was next out and sealed sixth place. Torrente followed and posted his best time, 45.01, on his second run to secure third spot. Sami Selio's 45.60 was only good enough to put him in fifth place, with Chiappe last out and like Andersson went under 45 seconds but missed the pole 0.59 seconds.
Jonas Andersson now has to assess the damage knowing that either a boat and or engine change will drop him from pole position to 18th off the pontoon for tomorrow's Grand Prix of Sharjah, which starts at 16.00hrs [local].